DISEASE CLINIC
The ARP at FABI offers a disease clinic to avocado growers for the identification of avocado diseases. A consultation fee will be charged accordingly.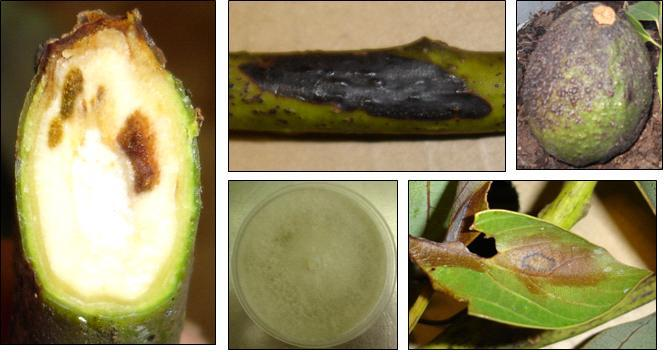 How to sample?
Take a photo of the symptoms, if possible
Samples should be taken from 4-5 randomly selected plants in an infection site.
Place the samples separately in a paper bag (Never use a plastic bag!!)
Seal the bag and label with the following: Collectors name, date, sample number, locality and cultivar
Specific tissue sampling
Leaves
Collect individual leaves, place between blotting paper (paper towel) and in an envelope
Stems/Branches
Collect a sample that spans the diseased area, including +/- 2cm of healthy tissue on either side of the lesion
Place in a paper bag
Roots/Soil
Collect 200g of soil from under the diseased tree at a depth of 10-15 cm, place in a paper bag
Collect root pieces (healthy and diseased) from the soiland place in an envelope
Send the samples by fast mail or courier to the Avocado Disease Clinic @ FABI and give us a phone call to let us know to expect a parcel from you.
Prof Noëlani van den Berg
74 Lunnon street
Avocado Research Programme
FABI
University of Pretoria
Pretoria
0001
012 420 3856