Ms Kirsty Botha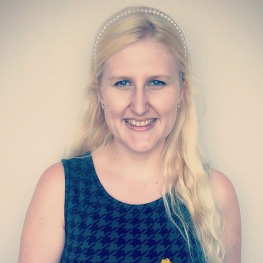 MSc student
Department
Plant Sciences
This email address is being protected from spambots. You need JavaScript enabled to view it.
Member of:
My Supervisor/s
I graduated with a BSc in Plant Science at the University of Pretoria in 2012. In my final year of BSc I was part of the mentorship program in the Cereal Foliar Pathogen Research (CFPR) group. I then registered for BSc (Hons) in Plant science, with specialization in plant physiology and biotechnology, under the supervision of Dr. B.G. Crampton. I completed this degree with distinction in 2013. I also received the Margaretha Mes Medal for best BSc (Hons) plant physiology student.
For my honours research project, I focused on a South African species of Helichrysum, which has been shown to produce novel medicinal compounds. These compounds may have potential in the treatment of certain types of cancer, multiple sclerosis and Parkinson's disease. My honours project involved the development and optimization of an in vitro propagation technique for this indigenous Helichrysum species. In addition to this I used degenerate primers to isolate a partial gene fragment for an enzyme involved in the biosynthetic pathway of the compound of interest.
I am currently registered as first year MSc student in Plant Science, with specialization in plant physiology and biotechnology. My MSc project is a continuation of my honours project and this year I will be looking at the expression of medicinally active compounds in different organs of Helichrysum.