Ms Josephine Queffelec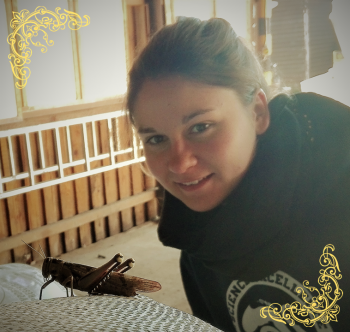 PhD student
Department
FABI
This email address is being protected from spambots. You need JavaScript enabled to view it.
Member of:
Research Profiles
My Supervisor/s
I am conducting my PhD at the University of Pretoria under the supervision of Prof. Bernard Slippers from FABI and Dr. Jeremy Allison from Natural Resources Canada. My research project is focused on the reproductive biology of the invasive woodwasp Sirex noctilio and how it influences the dynamics of its invasion.
Before joining FABI, I studied at the Université de Rennes 1 (France) and did my last year of Bachelor's degree in Bishop's University (Canada) through an exchange program. It is at that time that I discovered the fascinating world of entomology and started orienting my curriculum towards insects.
I then studied Functional, Behavioral and Evolutionary Ecology during my Master's degree and focused my thesis on the "Effects of pesticides on plant-aphid-parasitoid trophic interactions in agrosystems". This complex and fascinating project stood at the crossroad between multiple disciplines and nourished my interest in pluridisciplinary research that involves multiple levels of organization.
---
Conferences
26th Annual Meeting SETAC Europe

, May 2016, Nantes, France
            Effect of environmentally realistic doses of pesticides on tritrophic interactions in grass strips
           Cécile Le Lann [1], Joséphine Queffelec [2], Cécile Sulmon [1]
           [1] ECOBIO, Ecosystèmes, Biodibersité, Evolution (Rennes, France) 
           [2] FABI, Forestry and Agricultural Biotechnology Institute (Pretoria, South Africa)
ESSA & ZSSA Combined Biennial Congress, July 2017, Pretoria, South Africa
           Influence of reproductive biology on the invasive capacity of Hymenoptera species: Sirex noctilio as a case study
           Joséphine Queffelec [1], Bernard Slippers [1], Jaco Greef [2], Jeremy Allison [3]
           [1] FABI, Forestry and Agricultural Biotechnology Institute (Pretoria, South Africa)
           [2] Genetics department, University of Pretoria (Pretoria, South Africa)
           [3] Natural Resources Canada (Sault Sainte Marie, Canada)
---