Ms Juanita Hanneman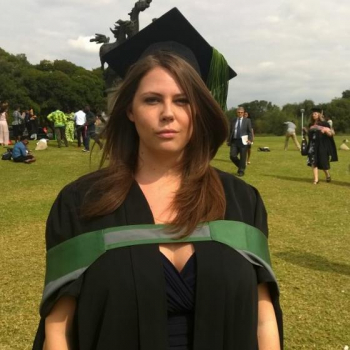 MSc student
Department
FABI
This email address is being protected from spambots. You need JavaScript enabled to view it.
Member of:
My Supervisor/s
I started with the Fruit Tree Biotechnology Programme in 2015 for my Honours year. My aim had been to analyse the expression profiles of Phytophthora cinnamomi pathogenicity genes during the infection of Persea americana Mill. (avocado), with specific focus on RxLR effectors. 
I took a brief break from academics for the year of 2016 to start up a family- orientated chemical processing company. 
I decided to return in 2017 to do my Masters, once again under the supervision of Prof. Noelani van den Berg. For my Masters project, I will be using SNP avocado data to analyse genetic diversity in South African rootstocks. I will also use this data to develop a molecular tool to differentiate between two highly similar fruiting stocks. These fruiting stocks have strict breeder's rights associated with them. This has created a need for a quick, easy and efficient tool that can be used to identify the specific cultivars in basic laboratories.