Ms Juanita Hanneman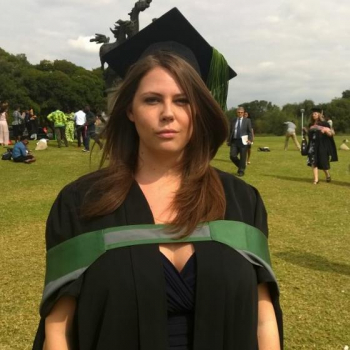 MSc student
Department
FABI
This email address is being protected from spambots. You need JavaScript enabled to view it.
Member of:
My Supervisor/s
Currently, I am an MSc student within the Avocado Research Programme (previously Fruit Tree Biotechnology Group). I first joined the group in 2015 for my honours project, during which I analysed the genetic expression profiles for key pathogenicity genes of Phytophthora cinnamomi during the infection of avocado roots.
I returned to the Avocado Research Programme in 2017 to begin my masters, again under the supervision of Professor Noëlani van den Berg. My current research aims are to analyse the phosphite sensitivity of South African Phytophthora cinnamomi strains by characterising morphological and transcriptomic changes that occur due to phosphite treatment.
Phosphite is a key chemical control component in the multifaceted approach to controlling Phytophthora cinnamomi in South African avocado orchards. Awareness of the current level of P. cinnamomi sensitivity to phosphite, and the knowledge of the basis of phosphite's molecular targets, will ensure we maintain a well- rounded multifaceted approach to controlling this pathogen in our orchards.