Mr Michael du Toit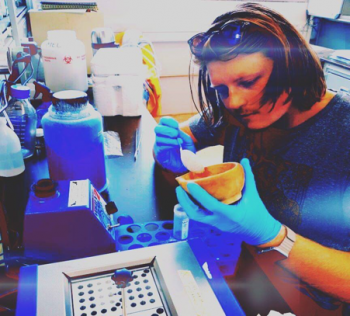 MSc student
Department
FABI
This email address is being protected from spambots. You need JavaScript enabled to view it.
Member of:
My Supervisor/s
Current Research
I am a post-graduate researcher, enrolled for a Master's Degree in Microbiology, within the Avocado research programme – ARP, under the primary supervision of Professor Noëlani van den Berg. My current research is aimed at studying the complex, concerning the polyphagous shot hole borer, ambrosia beetle and its fungal symbiont, specifically Fusarium euwallaceae, due to its history for causing damage to urban and avocado trees, by causing Fusarium dieback.   
My research will involve sampling and molecularly identifying fungal isolates, associated with ambrosia beetles, sampled from avocado orchards, from various areas in South Africa. These isolates will then be taxonomically structured and evaluated for their disease-causing abilities, by conducting pathogenicity trials, on commonly grown avocado cultivars, thereby contributing to the overall knowledge pool, towards determining the threat of this invasive, pathogen-harbouring pest.
As part of my Honours Degree, completed in 2017, also within the Avocado research programme, I studied the plant pathogen – Phytophthora cinnamomi. This research involved evaluating and concluding upon the usefulness of the pathogen-associated Lpv gene, as a tool to quantify the pathogen-load in planta, whereby molecular techniques were applied to test specificity and sensitivity of available detection means. My undergraduate studies were completed, in 2016, at the University of Pretoria; where I obtained a Bachelor's Degree of Science, in Microbiology.
My Journal Articles
Export to RIS