Ms Ashleigh Smith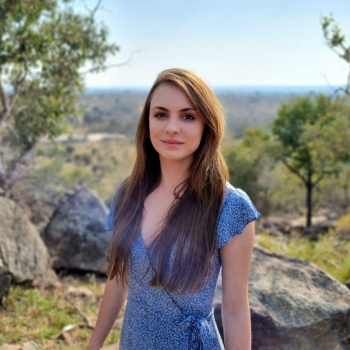 MSc student
Department
FABI
This email address is being protected from spambots. You need JavaScript enabled to view it.
Member of:
My Supervisor/s
I obtained my undergraduate degree in Genetics at the University of Pretoria. In 2017, I joined the Macadamia Protection Programme as an Honours student. My honours research focused on the identification of the causal agent of macadamia husk rot within South Africa.
At present, I am continuing in the Macadamia Protection Programme as a Masters student. My research focuses on the Nut Borer Complex which is of major concern to South African macadamia growers. The complex includes the false codling moth (Thaumatotibia leucotreta), macadamia nut borer (Thaumatotibia batrachopa), litchi moth (Cryptophlebia peltastica), and the carob moth (Ectomyelois ceratoniae). Apart from the false codling moth, information surrounding the above species is limited.
The South African Macadamia industry has increased more than 20-fold over the past 20 years and continues to grow at least 2 000 ha per annum. In order for this blooming industry to thrive, yield loss needs to be kept to a minimum. Macadamia plantations thus require the implementation of integrated pest management strategies and control options. In order to achieve this, a firm understanding of the biology and epidemiology of the Nut Borer Complex is required. The research of my masters aims to add such knowledge by, for example, mapping species presence over time in all main growing areas in South Africa, as well as determining the lifecycle of the species where such information is either absent or outdated.