Dr Eugene Makgopa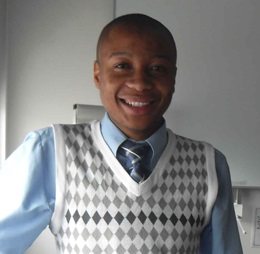 Senior Lecturer
Department
FABI
This email address is being protected from spambots. You need JavaScript enabled to view it.
My Students
Masters Students
Dr Makgopa completed his PhD in 2014 on plant stress in soybean and Arabidopsis plants and has published on his research findings. He undertook a post-doctoral research for 10 months working on viral vaccine development at the agricultural research council.
His research focus is on understanding plant stress at a molecular level with a particular focus on understanding the role of the protease/ protease inhibitor system. Interest in this system was sparked by his PhD research which studied the role of cysteine protease inhibitors during plant growth and development under normal and stress conditions. He is now greatly expanding on his previous research by particularly investigating the role of the protease-protease inhibitor system in soybean nodules which has so far only attracted little attention. His vision for the future is to conduct a systems biology approach to address the question of how to increase crop yield and plant biomass under abiotic stress for a sustained agriculture.
He has supervised 2 honours students and supervises 2 MSc students, supervises 1 PhD student and co-supervises two PhD students. He has received funding from the National Research Foundation and the research development program (RDP).
My Journal Articles
Export to RIS