Ms Dee Twiddy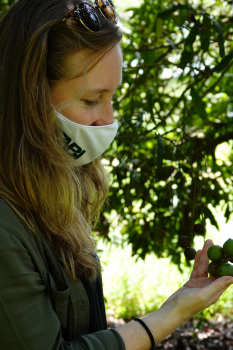 MSc student
Department
Biochemistry, Genetics and Microbiology
This email address is being protected from spambots. You need JavaScript enabled to view it.
My Supervisor/s
Primary Supervisor
Gerda Fourie

Co Supervisor
Arista Fourie
Olufemi Akinsanmi
I first started my journey in FABI in the final year of my undergrad in the CTHB Mentorship Programme. The following year I complete my Honours in Microbiology in FABI under the guidance of Dr. Gerda Fourie researching the potential impact the dominant fungal symbiont (Fusarium euwallaceae) of a newly invasive beetle, the Polyphagous Shothole Borer (PSHB), may have on macadamia in South Africa.
I am now a MSc candidate in Microbiology working on husk rot of macadamia. Husk rot in a fungal disease causing soft black lesions on mature macadamia nuts. This compromise in nut quality, leading to yield loss, and the sporadic nature of husk rot incidence in orchards has resulted in the disease being of concern to growers for a number of years. My research aims to understand the epidemiology of the fungi causing husk rot in South Africa.
News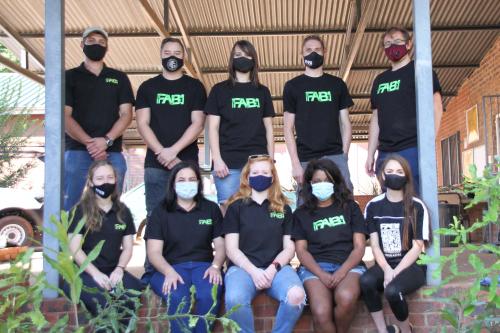 Tree planting day for the Mad Macs team
On Tuesday 20 April, members of the Macadamia Protection Programme (MPP) in FABI planted approximatively 300 macadamia trees from various different cultivars that are grown commercially by the industry.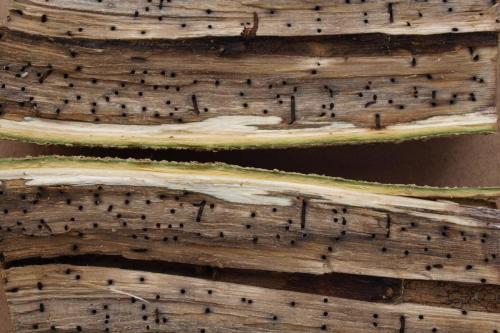 Polyphagous Shot Hole Borer online resource
The PSHB Research Network in FABI has been at the forefront of research and field extension work, and to this end has created an online resource for use by both the public and academia.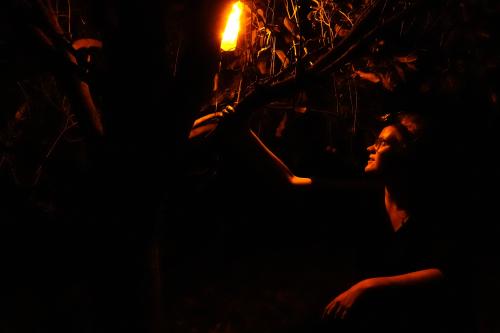 Macadamia research program's field visit to Mpumalanga
The Macadamia Protection Program (MPP) is back in the field! MPP research group leader Dr Gerda Fourie, joined by MSc candidate Dee Twiddy and PhD candidate Elisa Pal travelled to the Mpumalanga area during the week of 9 February.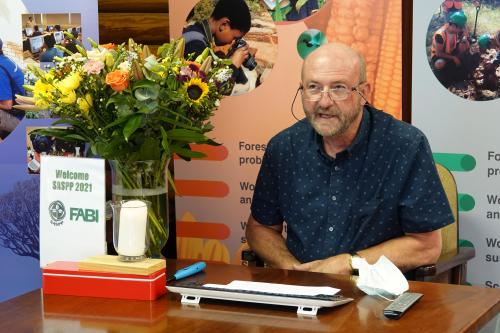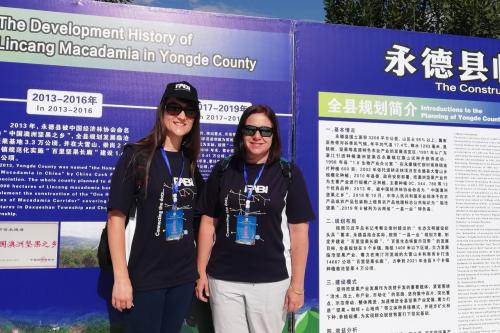 FABI researchers attend the International Macadamia R&D Conference in China
The annual International Macadamia R&D Conference was held in Lincang City, Yunnan, China from 5-9 November. Macadamia Protection Programme research leader Dr Gerda Fourie and FABI postdoctoral Fellow Dr Arista Fourie joined 300 delegates from 12 countries, consisting mostly of senior researchers, institute directors and consultants.
My Journal Articles
Export to RIS
My News and Views Articles
Export to RIS
Publication
Twiddy D, de Beer ZW, Fourie G. (2020) The PSHB and its potential impact on the South African macadamia Industry. SAMAC Journal