Mr Omar Purba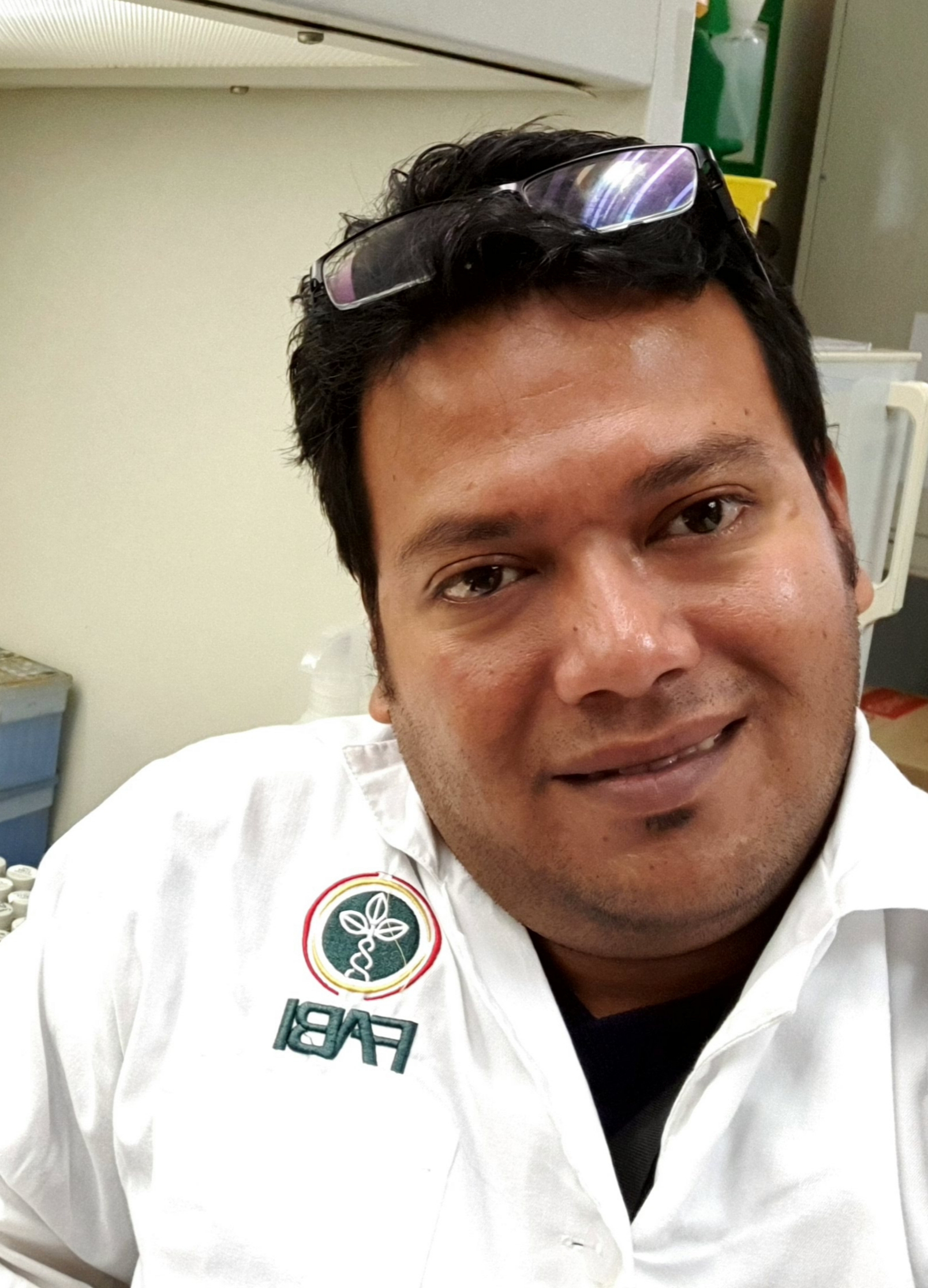 MSc student
Department
Plant and Soil Sciences
This email address is being protected from spambots. You need JavaScript enabled to view it.
My Supervisor/s
I am currently an MSc student at the University of Pretoria began 2019 through RGE-FABI Tree Health Programme. My project for MSc is "Abiotic factors correlation Eucalyptus Little Leaf Syndrome (ELLS) in North-Sumatera Indonesia" under the supervision of Prof. Mike Wingfield and Dr Fahimeh.
Since 2014, a new leaf disease arose and we called Eucalyptus Little Leaf Syndrome (ELLS) has been developed on the certain Eucalyptus hybrids clones in North Sumatra, Indonesia. The symptoms appeared are stunted trees, asymmetrical, curly, and discoloured of leaves. In the later stage of the disease, the length of affected twigs reduce and become fleshy then black spots emerge on both leaves and twigs. In developed stages, the stems can break easily, leaves fall and the crown becomes thin. The cause of ELLS is still unknown. However, we observed that ELLS development depends on climatic conditions especially in the rainy seasons have the ELLS develops faster.
The aims my study to determine whether there is a correlation 5 abiotic factor to the development of ELLS between the level of rainfall, temperature and humidity, clone diversity and rainwater chemical composition.