Ms Claire Randolph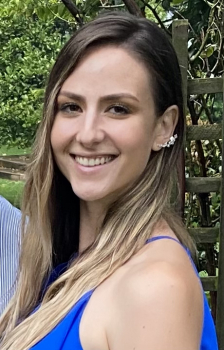 MSc student
Department
Biochemistry, Genetics and Microbiology
This email address is being protected from spambots. You need JavaScript enabled to view it.
My Supervisor/s
My Links
As a scientist, I am imaginative and ambitious.
As just me, I am assertive and have a sense of endless curiosity. 
Combined, these qualities make me who I am today; an MSc(Microbiology) candidate. 
After completing my undergraduate studies in Microbiology at the University of Pretoria, I joined the FABI team in 2019 to pursue an Honours degree in the same field, supervised by Prof Wilhelm de Beer.  Our research focused on the presence of the Polyphagous Shot Hole Borer (PSHB) and its phytopathogenic fungal symbiont, Fusarium euwallaceae, in a plant nursery in Krugersdorp.  Given the implications of this disease complex previously experienced in Israel and California, an outbreak in South Africa is of high risk and hence to contribute to the growing pool of research in this regard, this study considered the current pathways of spread of the beetle around the country.  Because potted trees in nurseries are routinely purchased and geographically distributed for landscapers etc., we determined if this would spread the beetle throughout South Africa. The results of this small study revealed nursery stock to not be involved in PSHB spread at this stage.
This year, my studies will be supervised by Prof Wilhelm de Beer and co-supervised by Prof Irene Barnes and Dr Trudy Paap.  Our work will focus on population genetics of the Fusarium symbiont of PSHB in South Africa.  We are very excited about this project and I am eager to expand my knowledge in 2020, the International Year of Plant Health.