Mr Marthin Tarigan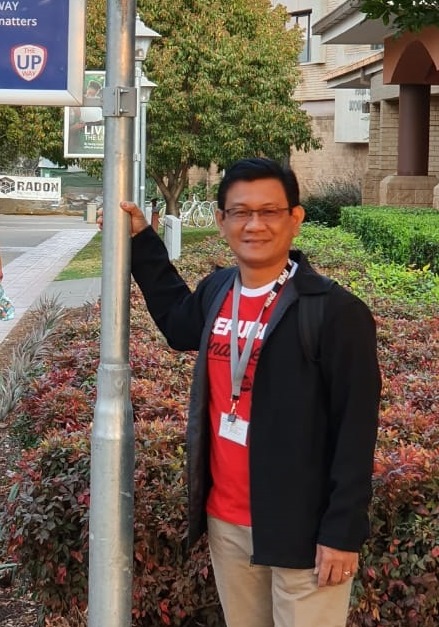 PhD student
Department
Plant and Soil Sciences
This email address is being protected from spambots. You need JavaScript enabled to view it.
My Supervisor/s
RGE, also known as Royal Golden Eagle, manages a group of world-class companies in the resource-based manufacturing industry. Our operations occupy critical positions in the value chain, delivering resources and quality end-products to businesses and millions of people around the world. Each business group operates independently with its own holding company, governed by a board of directors and management overseeing operations and strategy.  
One of RGE business groups is APRIL Group, which is one of the world's largest producers of pulp and paper. APRIL's pulp is used for different applications, including the production of tissue and specialty paper, while its paper products are used for printing and writing by millions of people every day. Its flagship brand PaperOneTM is made from 100% renewable fibre and is sold in more than 70 countries worldwide. APRIL's energy efficient mills have an annual production capacity of 2.8 million tons for pulp and 1.15 million tons for paper. These are certified under ISO 9001:2000, ISO 14001 and OHSAS 18001. APRIL is certified under the Programme for the Endorsement of Forest Certification (PEFC) for sustainable management of its forests.
Both Acacia and Eucalyptus are planted and produce good growth, however, some pest and disease incidences have been noticed affecting these species in both nurseries and plantations. In order to continue improving the strategies to manage these disease problems, a deeper understanding and continue research is required and implemented through a Ph.D. project that linked to RGE – FABI Collaboration, namely as RGE - FABI Tree Health Program.
The project title is emerging pathogens affecting Eucalyptus and Acacia plantations in Indonesia. This Ph.D. project will include research work that focuses on Cylindrocaldium blight, Quambalaria blight, Cryphonectria canker, Oomycete wilt as the emerging diseases that are negatively affecting the operations and could have a severe impact in the plantation productivity in the future for both plantations and nurseries.
Some Key Research Questions 
Determine the species of Calonectria associated with diseases of Eucalyptus in nurseries and plantations and consider their impact and possible management.

Determine the threat of Cryphonectria canker to Eucalyptus plantations in Sumatra and Kalimantan.

Determine the identity and importance of the Quambalaria leaf spot disease occurring in operational nurseries and improve their management strategies.

Consider the occurrence and importance of Oomycetes in Acacia nurseries and plantations including their identification, biology, impact and possible management.
My Journal Articles
Export to RIS
Publication
Tarigan M, Wingfield MJ, Marpaung YMAN, Duran A, Pham NQ. (2023) Quambalaria eucalypti found on Eucalyptus in Indonesia. Forest Pathology :e12829. 10.1111/efp.12829

Tarigan M, Pham NQ, Jami F, Oliveira LSS, Saha MA, Duran A, Wingfield MJ. (2023) Calonectria species diversity on eucalypts in Indonesia. Southern Forests: a Journal of Forest Science 10.2989/20702620.2023.2179441