Ms Lerato Maubane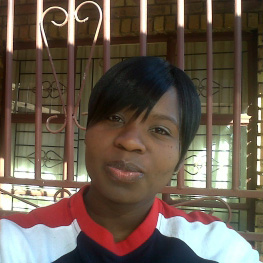 MSc student
Department
Biochemistry, Genetics and Microbiology
This email address is being protected from spambots. You need JavaScript enabled to view it.
My Supervisor/s
I completed my BSc degree in Microbiology and Biochemistry in 2008 and I did honours in Microbiology at University of Limpopo. The title of my honours Project was the Antibacterial activity of five selected Medicinal plants against four nosocomial strains, which was under the supervision of Prof. P. Masoko and Co-supervised by Prof R.L Howard.
I am doing my Masters in Microbiology, under the supervision of Dr. Marieka Gryzenhout. My research project focuses on the Pine needle fungal endophytes of Pinus species especially P. radiata, and also identifying the species of Lophodermium on Pinus species.
Pine trees are commercially important and exotic tree species throughout the world and have a great economical and ecological importance. Little is known about pines and fungi associated with them in South Africa, more especially about P. radiata, however some pathogens and insects are well studied that are very destructive and responsible for large economic impacts. Some studies are done on mycorhiza of these pines but other fungi are not well known, nor are other fungi associated with this trees that could influence the tree health such as endophytes that could harbor latent pathogens and infer the potential benefits to the plants. The purpose then of the study is to look at the endophytic components of the fungi associated with P. radiata in South Africa. By so doing I will be broadening and deepening the information about pines, mostly to find what is on pine trees.