Mr Mohammad Sayari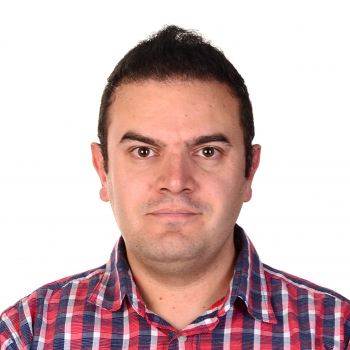 PhD student

Department

Biochemistry, Genetics and Microbiology

Full CV

This email address is being protected from spambots. You need JavaScript enabled to view it.
My Supervisor/s
My Links
I completed my MSc study in Plant Pathology in 2012. During my masters I worked on RHizoctonia-Rice interaction and more specifically on the expression pattern of different rice defense genes against Rhizoctonia Solani AG-I-I.
  I joined FABI in January, 2014 and now busy with my PhD Project. In my PhD I'm dealing with Ceratocystidaceae secondary metabolite gene clusters. My thesis title is: Genome wide survey of secondary metabolite gene clusters in different members of the family Ceratocysdicace  and I started my PhD project under supervision of Prof.Brenda Wingfield and Prof.Emma Steenkamp. The ultimate aim of this project is to see : 1- What the SMs gene clusters look like in different available genomes of Ceratocystidaceae and 2- to look at the function of some of these genes. 
My Journal Articles
Export to RIS
Publication
Sayari M, van der Nest MA, Steenkamp ET, Soal NC, Wilken PM, Wingfield BD. (2019) Distribution and evolution of nonribosomal peptide synthetase gene clusters in the Ceratocystidaceae. Genes 10, 328 10.3390/genes10050328

Sayari M, van der Nest MA, Steenkamp ET, Adegeye OO, Marincowitz S, Wingfield BD. (2019) Agrobacterium-mediated transformation of Ceratocystis albifundus. Microbiological Research 226:55-64. 10.1016/j.micres.2019.05.004

Sayari M, Steenkamp ET, van der Nest MA, Wingfield BD. (2018) Diversity and evolution of polyketide biosynthesis gene clusters in the Ceratocystidaceae. Fungal Biology 122(9):856-866. 10.1016/j.funbio.2018.04.011

Rahimlou S, Babaeizad V, Bose T, Sayari M. (2016) Determination of lignin-modifying enzymes (LMEs) in Hyphodermella species using biochemical and molecular techniques. Mycologia Iranica 3(1):57-63.

Wingfield BD, Barnes I, De Beer ZW, De Vos L, Duong TA, Kanzi AM, Naidoo K, Nguyen HDT, Santana QC, Sayari M, Seifert KA, Steenkamp ET, Trollip C, Van der Merwe N, Van der Nest MA, Wilken PM, Wingfield MJ. (2015) Draft genome sequences of Ceratocystis eucalypticola, Chrysoporthe cubensis, C. deuterocubensis, Davidsoniella virescens, Fusarium temperatum, Graphilbum fragrans, Penicillium nordicum, and Thielaviopsis musarum. IMA Fungus 6(2):493-506. 10.5598/imafungus.2015.06.02.13

Rahimlou S, Bose T, Babaeizad V, Sayari M, Tajick MA. (2015) Molecular data confirm the mitosporic state of Hyphodermella rosae (Phanerochaetaceae) as the pathogen of rosaceous fruits in northern Iran. Sydowia 67(1):189-196.

Rahimlou S, Babaeizad V, Sayari M. (2014) First report of fruit spot of pomegranate caused by Colletotrichum gloeosporioides in Iran. Journal of Plant Pathology

Sayari M, Babaeizad V, Tajick Ghanbari MA, Rahimian H. (2014) Expression of the pathogenesis related proteins, NH-1, PAL, and lipoxygenase in the iranian Tarom and Khazar rice cultivars, in reaction to Rhizoctonia solani– the causal agent of rice sheath blight. Journal of Plant Protection Research 54(1) 10.2478/jppr-2014-0006

Sayari M, Babaeizad V, Fathi J. (2013) First report of Pilidium concavum as the causative agent of tan-brown rot on Prunus domestica fruits. Journal of Plant Pathology 95(2):447-452.

Babaeizad Valiollah SM. (2012) Occurrences of a new fruit rot of peach caused by Hyphodermella rosae in northern Iran. New disease report 26(1) 10.5197/j.2044-0588.2012.026.001

Sayari M, Babaeizad V, Tajick Ghanbari MA, Rahimian H, Borhani B, Nasiri Taleshi SJ, Mehrabioon Mohammadi M. (2012) First report on dry fruit rots disease of plum caused by Hyphodermella rosae in Iran. Plant Disease 96(8):1228. 10.1094/PDIS-10-11-0825