Ms Smeetha Singh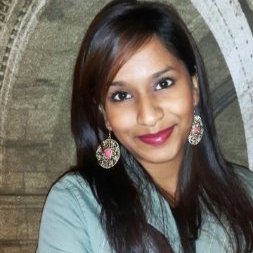 Project Coordinator & Research Manager
Department
FABI
This email address is being protected from spambots. You need JavaScript enabled to view it.
I am interested in Science Communication and the benefits it can have for society, future leaders of SA and researchers. I spent a year at Sci-Enza, a science center based at the UP main campus, where I discovered my passion for sharing science with the youth and non-scientists. I then went on to pursue science clubs independently for a group of primary school learners.  I was attracted to and now coordinate projects such as the Africa Science Leadership Programme (ASLP) and the Tuks Young Research Leader Programme (TYRLP) as I feel many of the objectives are in line with communicating and practicing science in non-traditional ways. 
I have the fantastic opportunity to work with Prof Bernard Slippers, Fabians and Scientists from many reaches of Africa and the world. 
I have a MSc and Honours degree in Medicinal Plant Science and a BSc degree in Biochemistry. My research at masters level focused on propagation studies on Ceratonia Siliqua and Athrixia Phylicoides. Leaf extracts of these plants were found to have cosmeceutical and commercial value respectively.   
My News and Views Articles
Export to RIS