Dr Esther Muema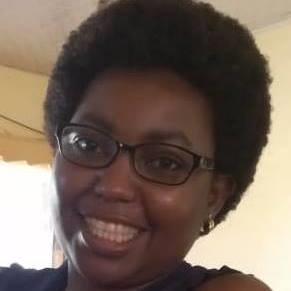 Senior Researcher, FLAIR fellow
Department
FABI
This email address is being protected from spambots. You need JavaScript enabled to view it.
Research Profiles
My Students
Masters Students
Microbial communities can be used as indicators of soil quality which is insightful in management of the soil resource. This is because of the role they play in maintaining soil health through provision of important nutrients to plants via processes such as the biological nitrogen fixation, decomposition and mineralization of soil organic matter, solubilization of phosphorous, iron provision as well as protection of plants against pathogens.
In this perspective, my research focus has been on the biological nitrogen fixation process, by studying the diversity of the rhizobial communities which associate with indigenous South African legumes in the Succulent Karroo biome of South Africa. Previously, I focused on the soil nitrification process, through the assessment of dynamics of ammonia-oxidizing bacteria (AOB) and archaea (AOA) in tropical agro-ecosystems that were managed by the integrated soil fertility management strategies (ISFM, a combination of organic and inorganic soil inputs).
In addition, I am a member of the Grain Research Program (GRP) through the Centre of Excellence in Plant Health and Biotechnology (CPHB) in FABI, through the Future Leaders-African Independent Research (FLAIR) fellowship to work on 'the diversity of native rhizobia and comparison with commercial inoculants for chickpea production in South Africa'. In South Africa, chickpea demand is currently increasing however, most if not all chickpea grains are imported. Attempts to introduce chickpea cultivation particularly to small-scale farmers has been faced with the challenge of soil infertility among others. This situation is further worsened by the high cost of synthetic fertilizers, and where applicable, the negative impacts they pose to the environment. On the other hand, animal manures are not adequate and therefore are unreliable, calling for the use of bio-fertilizers. However, the knowledge of the rhizobia nodulating chickpea in South Africa is limited. This research aims to identify the rhizobia nodulating chickpea, select the effective strain/s and compare their performance with the commercial inoculants. This work therefore has the potential for identification of strains adapted to the environment that can be developed as inoculant/s for chickpea production in South Africa.                                                                                                                                                                                                                                                                                                                                                                                                                                                                                                                                           
My Journal Articles
Export to RIS
Publication
Wanjofu EI, Venter SN, Beukes CW, Steenkamp ET, Gwata ET, Muema EK. (2022) Nodulation and Growth Promotion of Chickpea by Mesorhizobium Isolates from Diverse Sources. MDPI-Microorganisms 10(12):1-16.

Muema EK, Steenkamp ET, Venter SN. (2022) Rhizosphere diazotrophs and other bacteria associated with native and encroaching legumes in the succulent Karoo Biome in South Africa. MDPI-Microorganisms 10(216):1-20. 10.3390/microorganisms10020216

Kariuki WG, Mungai WG, Otaye DO, Thuita M, Muema EK, Korir H, Masso C. (2020) Antagonistic effects of biocontrol agents against Phytophthora Infestans and growth stimulation in tomatoes. African Crop Science 28:55-70. 10.4314/acsj.v28i1.5S

Muema EK, Cadisch G, Rasche F. (2016) Soil texture modulates the response of ammonia-oxidizing prokaryotes to biochemical quality of organic inputs in tropical agricultural soils. . Soil Biology and Biochemistry 100:218–228. 10.1016/j.soilbio.2016.06.027

Muema EK, Cadisch G, Musyoki MK, Rasche F. (2016) Dynamics of bacterial and archaeal amoA gene abundance after additions of organic inputs combined with mineral nitrogen to an agricultural soil. Journal of Nutrient Cycling in Agroecosystems.. Nutrient Cycling in Agroecosystems 104:143-158. 10.1007/s10705-016-9762-5

Muema EK, Cadisch G, Röhl C, Vanlauwe B, Rasche F. (2015) Response of ammonia-oxidizing bacteria and archaea to biochemical quality of organic inputs combined with mineral nitrogen fertilizer in an arable soil. . Applied Soil Ecology 95:128–139. 10.1016/j.apsoil.2015.06.019

Musyoki MK, Cadisch G, Enowashu E, Zimmerman J, Muema EK, Beed FD, Rasche F. (2015) Promoting effect of Fusarium oxysporum [f.sp. strigae] on abundance of nitrifying prokaryotes in a maize rhizosphere across soil types.. Biolological Control 83:37–45. 10.1016/j.biocontrol.2014.12.013

Rasche F, Musyoki MK, Röhl C, Muema EK, Vanlauwe B, Cadisch G. (2014) ) Lasting influence of biochemically contrasting organic inputs on abundance and community structure of total and proteolytic bacteria in tropical soils. . Soil Biology and Biochemistry 74:204–213. 10.1016/j.soilbio.2014.03.017

Thuita M, Pypers P, Herrmann L, Okalebo JR, Othieno C, Muema EK, Lesueur D. (2012) ) Commercial rhizobial inoculants significantly enhance growth and nitrogen fixation of a promiscuous soybean variety in Kenyan soils.. Biology and Fertility of soils 48:87–96.. 10.1007/s00374-011-0611-z