Ms Jesse Hartley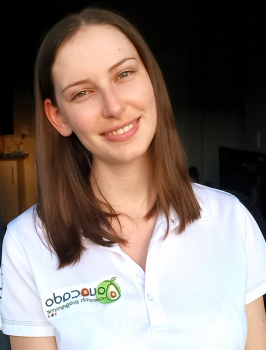 Research assistant
Department
FABI
This email address is being protected from spambots. You need JavaScript enabled to view it.
Member of:
My Links
Current research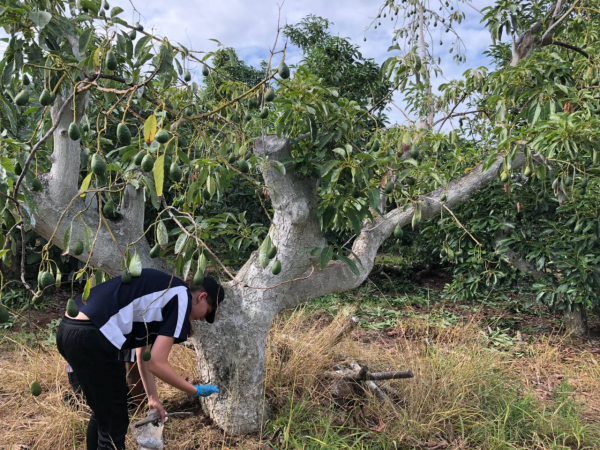 I am currently working as a research assistant in the ARP. My duties include general lab work and administration, but I mainly work as the disease clinic manager for the ARP as a part of the FABI diagnostic clinic. This involves screening of diseased plant samples and soil for different pathogens and providing feedback to farmers. Additionally, this work allows us to monitor possible emerging diseases on avocado and collaborate with the industry. We are still monitoring the spread of R. necatrix on avocado, and other potential hosts. We hope to further our research on possible control measures for white root rot. 
In 2020 I finished my MSc in Microbiology under the supervision of Professor Noëlani van den Berg within the Avocado Research Programme (ARP). My research focus was the plant pathogen Rosellinia necatrix, which causes white root rot on Persea americana (avocado). My MSc aim was focused on the surveillance and monitoring of the spread and prevalence of R. necatrix in South African avocado orchards through screening of diseased trees. A molecular detection technique for the detection of R. necatrix in artificially inoculated soil and naturally infected plant material was also evaluated, providing a valuable tool for future studies. Additionally, I developed a selective medium for the isolation of R. necatrix as a part of my MSc research.
As part of my honours research, I identified R. necatrix in commercial avocado orchards, determined its optimal growth conditions, and assessed the susceptibility of commercial South African avocado rootstocks to white root rot. This work has been published in Plant Disease as a first report of white root rot on avocado in South Africa. My undergraduate studies were also completed at the University of Pretoria; I obtained a BSc degree with specialisation in Microbiology (2016).
---
My Galeries
My Journal Articles
Export to RIS
Publication
Wingfield BD, Berger DK, Coetzee MPA, Duong TA, Martin A, Pham NQ, Van den Berg N, Wilken PM, Arun-Chinnappa KS, Barnes I, Buthelezi S, Dahanayaka BA, Durán A, Engelbrecht J, Feurtey A, Fourie A, Fourie G, Hartley J, Kabwe ENK, Maphosa M, Narh Mensah DL, Nsibo DL, Potgieter L, Poudel B, Stukenbrock EH, Thomas C, Vaghefi N, Welgemoed T, Wingfield MJ. (2022) IMA genome‑F17. 13:19. 10.1186/s43008-022-00104-3

Hartley J, Engelbrecht J, Van den Berg N. (2022) Detection and prevalence of Rosellinia necatrix in South African avocado orchards. European Journal of Plant Pathology 10.1007/s10658-022-02532-8

van den Berg N, Hartley J, Engelbrecht J, Mufamadi Z, Mavuso Z, van Rooyen Z. (2018) First Report of White Root Rot caused by Rosellinia necatrix on Persea americana in South Africa. Plant Disease 102(9):1850. 10.1094/PDIS-10-17-1637-PDN

My News and Views Articles
Export to RIS