Dr Agil Katumanyane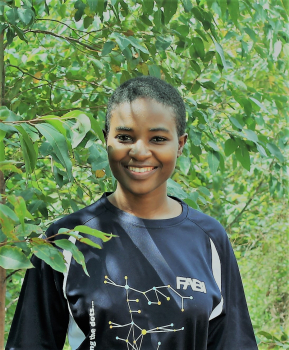 Postdoctoral Fellow
Department
FABI
This email address is being protected from spambots. You need JavaScript enabled to view it.
In my PhD project, I will test the potential for use of entomopathogenic nematodes (EPNs) as biocontrol agents against white grubs (Coleoptera: Scarabidae) in forestry plantations in South Africa. This project builds from a previous research project, which surveyed for native EPNs and their symbiotic bacteria that exist in South African plantation and indigenous forests (Abate et al. 2018).
White grubs have already been determined to be some of the major damaging soil pests in forestry plantations. On a global scale, EPNs have previously been successfully used for the control of white grubs. However, researchers have cited limitations, which can generally be explained by unfavourable environmental factors and the use of inappropriate EPN species. This research project will focus on determining the patterns of susceptibility of the dominant white grubs in South Africa to native and commercially available EPNs. Further, we aim to examine how these pattenrs of susceptibility are influenced by the different symbionts, namely the nematode and the bacteria.
My previous experience with EPNs was during my MSc at Stellenbosch University, where I examined the potential use of EPNs as biocontrol agents for fungus gnat pests, Bradysia spp. (Diptera: Sciaridae) in greenhouse and nursery bed crops in South Africa. In this study, various locally isolated EPNs were screened to test for their ability to kill fungus gnat larvae at different temperatures. Lethal dosages were determined for the three best performing nematodes obtained from the screening trials. The locally isolated EPN, Steinernema yirgalemense, showed promising potential during the field trials, which were performed in a commercial cucumber greenhouse.
News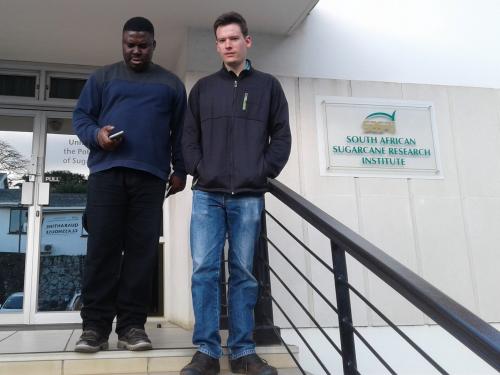 My Journal Articles
Export to RIS
Publication
Katumanyane A, Slippers B, Wondafrash M, Malan AP, Hurley BP. (2023) Susceptibility of white grubs from forestry and sugarcane plantations in South Africa to entomopathogenic nematodes. BioControl 10.1007/s10526-023-10185-7

Katumanyane A, Malan AP, Tiedt LR, Hurley BP. (2019) Steinernema bertusi n. sp. (Rhabditida: Steinernematidae), a new entomopathogenic nematode from South Africa. Nematology 10.1163/15685411-00003309

KATUMANYANE A. (2018) Potential use of local entomopathogenic nematodes to control Bradysia impatiens (Diptera: Sciaridae) under laboratory conditions. African Entomology 26(2):337–349. 10.4001/003.026.0337

Katumanyane A, Ferreira T, Antoinette AP. (2018) Greenhouse application of Steinernema yirgalemense to control fungus gnats, Bradysia impatiens. BioControl :1-10. 10.1007/s10526-018-9895-3

Katumanyane A, Ferreira T. (2018) Greenhouse application of Steinernema yirgalemense to control fungus gnats, Bradysia impatiens. BioControl 63(5):729-738. 10.1007/s10526-018-9895-3

Katumanyane A , Ferreira T , Malan AP. (2018) A review of Bradysia spp. (Diptera: Sciaridae) as pests in nursery and glasshouse crops, with special reference to biological control using entomopathogenic nematodes. African Entomology 26(1):1-13. 10.4001/003.026.0001