Mr Shawn Fell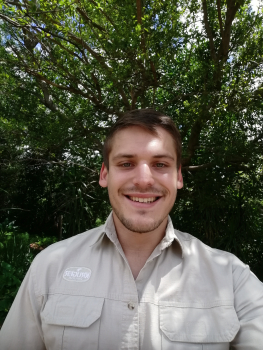 MSc student
Department
FABI
This email address is being protected from spambots. You need JavaScript enabled to view it.
My Supervisor/s
I completed my BSc in Microbiology at the University of Pretoria in 2017 and completed my honours in 2018.
My honours work focused on the identification of an ambrosia beetle and its associated fungi causing disease symptoms in native Combretum erythrophyllum, also known as the River Bushwillow, trees in the Pretoria area surrounding the University of Pretoria. During the study one novel ambrosia beetle and five novel fungal species were identified. The impact of stress of the trees resulting in infestation by the beetle was also examined.
My masters work focuses on the effects the Polyphagous Shot Hole Borer (PSHB) has on Pecan nut trees within South Africa. The study includes the experimentation of pheromone lure baited insects traps, as well as pathogen resistance between the different tree cultivars used within South Africa.
I also assist the Diagnostic Clinic with PSHB related work, including the identification of the pathogens associated with the beetles.
Conferences Attended
2019
South African Association Of Botany
Oral presentation; "Ambrosia beetles and their associated fungi infesting native Combretum trees in Pretoria"
Winner Best Honours oral
---
News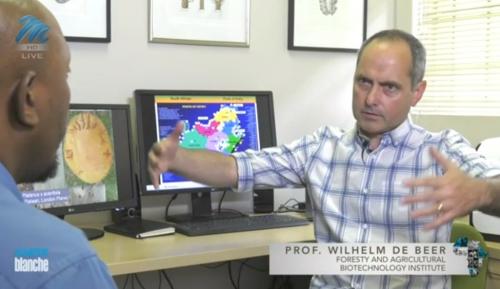 Shot Hole Borer invasion places FABI in the spotlight
The invasion of the tree-killing Polyphagous Shot Hole Borer (PSHB) in South Africa has gained wide attention in the printed and digital media over the past few months, not only in South Africa, but also abroad.
My Journal Articles
Export to RIS
My News and Views Articles
Export to RIS