Mr Shawn Fell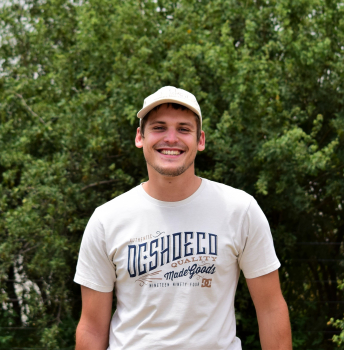 Field Extension
Department
FABI
This email address is being protected from spambots. You need JavaScript enabled to view it.
Member of:
Research Profiles
I completed my BSc in Microbiology at the University of Pretoria in 2017 and my honours degree in 2018.
My honours work focused on the identification of an ambrosia beetle and its associated fungi causing disease symptoms in native Combretum erythrophyllum, also known as the River Bushwillow, trees in the Pretoria area surrounding the University of Pretoria. During the study one novel ambrosia beetle and five novel fungal species were identified. The impact of stress of the trees resulting in infestation by the beetle was also examined.
My masters work focused on the impact that the Polyphagous Shot Hole Borer (PSHB) has on Pecan nut trees within South Africa. The study includes the experimentation of pheromone lure baited insect traps, as well as pathogen resistance between the different tree cultivars used within South Africa.
I am currently the field extension officer for the TPCP, with focus on the identification of forestry pests and diseases with the aid of the FABI Diagnostic Clinic. I also assist the Diagnostic Clinic with PSHB and ambrosia beetle related work, including the identification of the pathogens associated with the beetles. 
Conferences Attended
2021
Fell S., Hurley B.P., Wingfield M.J., De Beer Z.W. (2021) "The impact of the PSHB on pecan trees in South Africa", Online Joint Symposium: National Symposium on Biological Invasions, 5-7 May
2020
Fell S., Hurley B.P., De Beer Z.W. (2020) "The impact of the Polyphagous shot hole borer on pecan trees in South Africa", Online Joint Meeting: Bark Beetle Mycobiome Network and the Southern Ambrosia Beetle Working Group, 2 September
2019
Fell S., Yilmaz-Visagie N., Visagie C., De Beer Z.W. (2019) "Ambrosia beetles and their associated fungi infesting native Combretumtrees in Pretoria" , 45th Conference of the South African Association of Botanists (SAAB), Southern African Society for Systematic Biology (SASSB) and African Mycological Association (AMA), University of Johannesburg, Johannesburg, South Africa, 9-11 January  - Winner of the best Honours presentation
---
News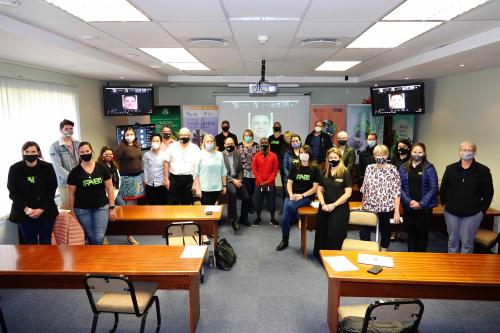 32nd Annual Symposium of the TPCP and CPHB
The 32nd Annual Symposium of the Tree Protection Co-operative Programme (TPCP) and DSI-NRF Centre of Excellence in Plant Health Biotechnology (CPHB) in FABI was hosted as a six-hour long hybrid meeting on 4 May.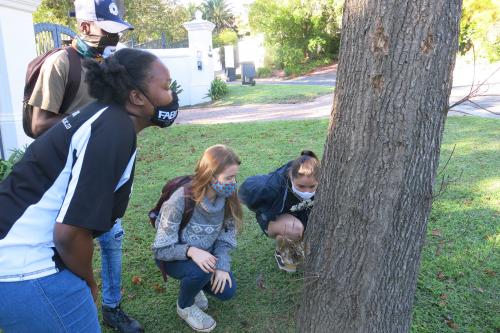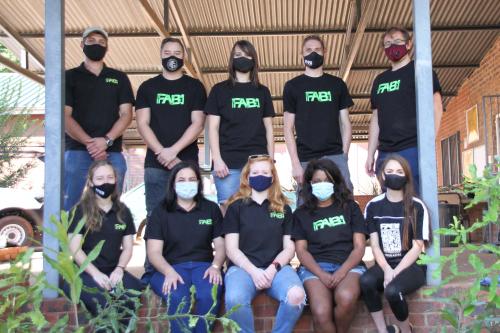 Tree planting day for the Mad Macs team
On Tuesday 20 April, members of the Macadamia Protection Programme (MPP) in FABI planted approximatively 300 macadamia trees from various different cultivars that are grown commercially by the industry.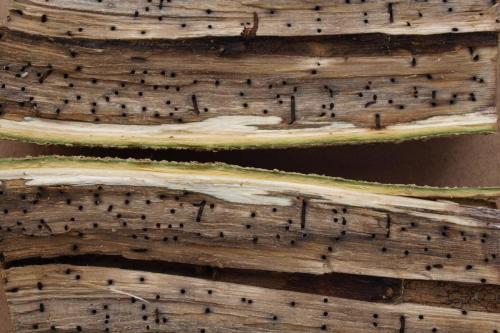 Polyphagous Shot Hole Borer online resource
The PSHB Research Network in FABI has been at the forefront of research and field extension work, and to this end has created an online resource for use by both the public and academia.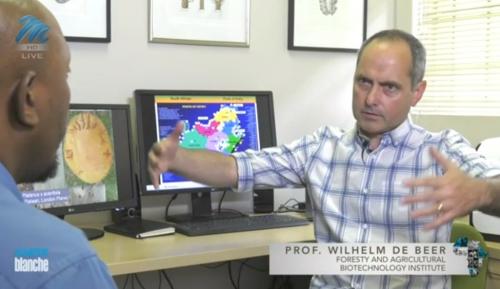 Shot Hole Borer invasion places FABI in the spotlight
The invasion of the tree-killing Polyphagous Shot Hole Borer (PSHB) in South Africa has gained wide attention in the printed and digital media over the past few months, not only in South Africa, but also abroad.
My Journal Articles
Export to RIS
Publication
Van Rooyen E, Paap T, De Beer ZW, Townsend G, Fell S, Nel WJ, Morgan S, Hill M, Roets F. (2021) The polyphagous shot hole borer beetle: Current status of a perfect invader in South Africa. South African Journal of Science 117(11/12) 10.17159/sajs.2021/9736

Twiddy D, Fell S, de Beer ZW, Fourie G. (2021) Screening for susceptibility of Macadamia to E. fornicatus and its fungal symbiont Fusarium euwallaceae. Plant Disease 105(4):739-742. 10.1094/PDIS-07-20-1555-SC

My News and Views Articles
Export to RIS