Ms Lebone Sebapu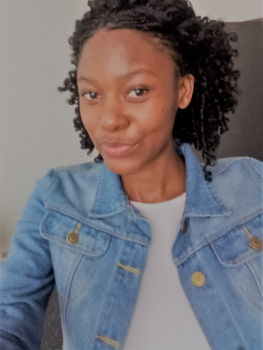 MSc student
Department
FABI
This email address is being protected from spambots. You need JavaScript enabled to view it.
Member of:
My Supervisor/s
My Links
My name is Lebone and I joined the University of Pretoria in 2014 to do my Degree in Genetics. I then enrolled for my honours in 2018. My honours research project was titled " Identification and characterization of a mitochondrial plasmid in species of Ceratocystis fimbriata sensu lato" .
Now I have decided to carry on with this amazing journey in scientific research and will be doing my Masters. I am currently working on extending my honours project. I will further look into the presense of this mitochondrial plasmid in other species within the Genus Ceratocystis. We will also look into the evolution of this plasmid as well as other investigations.
I thank my supervisor Dr Tuan Duong and  and Co- supervisor Prof. Brenda Wingfield for their amazing support.