Ms Ingrid Marais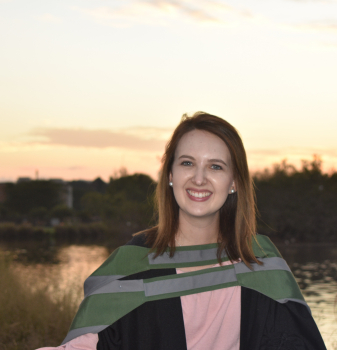 MSc student
Department
FABI
This email address is being protected from spambots. You need JavaScript enabled to view it.
Member of:
My Supervisor/s
I completed both my undergraduate BSc and BSc Honours degrees at the University of Pretoria. I am currently a MSc Biotechnology student in the Department of Plant and Soil Sciences at the University of Pretoria. I am part of the Molecular Plant Pathogen Interactions research group in FABI, which is run by Prof. Dave Berger. Our research group primarily focuses on foliar pathogens of maize and the diseases they cause.
My research focuses on the pathogen Cercospora zeina, which is responsible for the maize yield limiting disease, grey leaf spot (GLS). My project looks at using RNA interference (RNAi) against certain C. zeina genes, to ultimately decrease the overall disease severity on maize plants. The broader implication of this project is a new disease management strategy using RNAi technologies, helping to limit yield losses and positively impact food security.
I grew up on a maize and soybean producing farm, thus agriculture and the sustainability thereof is one of my passions.
Memberships
The Southern African Society for Plant Pathology (SASPP)
International Society for Molecular Plant-Microbe Interactions (IS-MPMI)
---