Ms Silindile Maphosa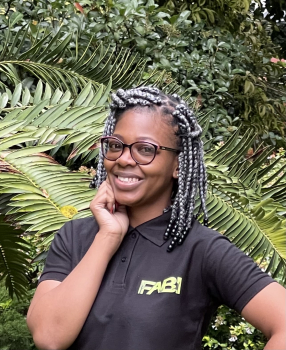 PhD student
Department
Biochemistry, Genetics and Microbiology
This email address is being protected from spambots. You need JavaScript enabled to view it.
I am enrolled for a Ph.D. degree under the supervision of Prof. L.N. Moleleki.
My project focus is on the identification and functional characterization of T6SS effectors secreted to subvert or undermine potato host defense systems during host-pathogen interaction by Pectobacterium spp. We seek to have a comprehensive picture of the virulence mechanism of soft rot bacteria.
Our goal is to identify and functionally characterize, the first anti-plant host T6SS effector proteins. It is a plausible hypothesis that these candidates exist based on the animal pathogens in the same family that have effectors reported to manipulate eukaryotic hosts. Altered virulence phenotypes have been observed in T6SS mutant strains as well. The aim of this project, therefore, is to identify the anti plant host targeting effectors in silico, compare the secretomes of mutants with those of wildtype strains, identify where selected candidates localize in plant tissue and what their plant targets are.
This work may be instrumental in the development of disease management strategies.