Ms Katrin Fitza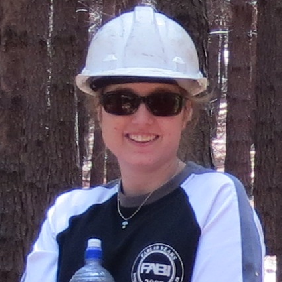 PhD student
Department
Biochemistry, Genetics and Microbiology
This email address is being protected from spambots. You need JavaScript enabled to view it.
My Files
My Supervisor/s
I started my PhD in April 2013 at the Forestry and Agricultural Biotechnology Institute (FABI) under the supervision of Prof. Bernard Slippers. My PhD project focuses on the diversity and specificity of the Sirex - Deladenus - Amylostereum complex. Sirex noctilio being a great threat to the pine forestry industry worldwide, makes this project a very important one to combat the pest using the biocontrol agent D. siricidicola. The nematode native range includes North America Europe and Asia. Through years of human breeding and interbreeding, a highly efficient, but also highly inbred line of the nematode (the Kamona strain) has been established throughout Southern Hemisphere plantations. It has become evident that this lack of diversity could be affecting the efficiency of the biological control system. Therefore interest lies in characterizing the global native diversity of D. siricidicola and its potential to be used to improve biological control of S. noctilio.
My Journal Articles
Export to RIS
Publication
Fitza KNE, Tabata M, Kanzaki N, Kimura K, Garnas J, Slippers B. (2016) Host specificity and diversity of Amylostereum associated with Japanese siricids. Fungal Ecology 24(A):76-81. 10.1016/j.funeco.2016.08.005

Kanzaki N, Tanaka SE, Fitza KNE, Kosaka H, Slippers B, Kimura K, Tsuchiya S, Tabata M. (2016) Deladenus nitobei n. sp. (Tylenchomorpha: Allantonematidae) isolated from Sirex nitobei (Hymenoptera: Siricidae) from Aomori, Japan, a new member of the siricidicola superspecies. Nematology 18(10):1199-1217. 10.1163/15685411-00003025

Lombardero MJ, Ayres MP, Krivak-Tetley FE, Fitza KNE. (2016) Population biology of the European woodwasp, Sirex noctilio, in Galicia, Spain. Bulletin of Entomological Research 106(5):569-580. 10.1017/S0007485316000043

Fitza K, Payn KG, Steenkamp ET, Myburg AA, Naidoo S. (2013) Chitosan application improves resistance to Fusarium circinatum in Pinus patula. South African Journal of Botany 85:70-78.