Dr Gi Yoon Shin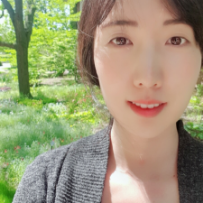 Postdoctoral Fellow
Department
Biochemistry, Genetics and Microbiology
This email address is being protected from spambots. You need JavaScript enabled to view it.
  I joined FABI in my final year of Bsc Microbiology as a mentorship student through CTHB Mentorship Program. I was mentored by Dr Carrie Brady who taught me great enthusiasm and fun in doing research as a post-graduate student.
  For my both Hons and MSc, I worked on the projects looking at 'Identification of a causal agent of Pomegranate leaf spots and canker disease' and 'Investigation of the genetic diversity of an emerging phytopathogen Pantoea ananatis' under the supervision of Prof. Teresa Coutinho and Prof. Fanus Venter in FABI.
  I continued to work with the phytopathogen P. ananatis in my PhD project under the supervision of Prof. Teresa Coutinho, Prof. Lucy Moleleki and Dr Divine Shyntum in which I characterized the functional role of an RNA chaperone Hfq and identified Hfq-(sRNAs) dependent small regulatory RNAs s in P. ananatis. This work showed that Hfq collectively regulates motility, AHL (Acylated-homoserine lactone, autoinducer) production, biofilm formation and pathogenicity of P. ananatis and identified novel P. ananatis-specific sRNAs.
  Currently, I am working as a postdoctoral fellow in Centre for Microbial Ecology and Genomics (CMEG) on a project that is aimed to identify and express a novel enzyme found in an extreme environment. This project is under the supervision of Prof. Don Cowan and Dr Pedro Lebre. 
My Journal Articles
Export to RIS
Publication
Shin G, Schacterle JK, Shyntum DY, Moleleki LN, Coutinho T, Sundin GW. (2019) Functional characterization of a global virulence regulator Hfq and identification of Hfq-dependent sRNAs in the plant pathogen Pantoea ananatis. Frontiers in Microbiology 10:1-19. 10.3389/fmicb.2019.02075

Shutt VM, Shin G, van der Waals JE, Goszczynska T, Coutinho T. (2018) Characterization of Ralstonia strains infecting tomato plants in South Africa. Crop Protection 112:56-62. 10.1016/j.cropro.2018.05.013

Venter SN, Palmer M, Beukes CW, Chan W-Y, Shin G, Van Zyl E, Seale T, Coutinho TA, Steenkamp ET. (2017) Practically delineating bacterial species with genealogical concordance. Antonie van Leeuwenhoek 110(10):1311-132. 10.1007/s10482-017-0869-8