Dr Mahlane Godfrey Kgatle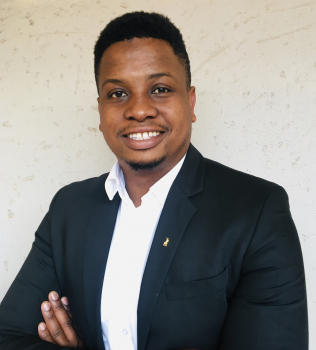 Postdoctoral Fellow

Department

Plant and Soil Sciences

Short CV
Full CV

This email address is being protected from spambots. You need JavaScript enabled to view it.
Member of:
Plant diseases cause significant losses in food crop production that lead not only to lower yields but also to loss by mitigation costs due to control measures, and downstream impacts on human health. One of the best ways to manage is through the early and rapid detection and prevention of plant diseases through surveillance and surveys. Surveillance is an official process which collects and records data on pest and disease occurrence or absence by survey, monitoring or other procedures. Whereas, a survey as an official procedure conducted over a defined period of time to determine the characteristics of a pest and disease populations or to determine which species occur in an area. The importance of these biosecurity systems is to determine the already existing pests and diseases in the Country and to prevent the introduction of invasive pests and diseases through numerous pathways of entry.
 As part of the Grain Research Programme (GRP) we aim to determine and report on the occurrence, outbreak, and spread of pests and diseases with the purpose of communicating immediate or potential danger.
 The GRP extension is set up as a service:
To assist producers via the Diagnostic Clinic
To service various projects within the GRP
 Aim:
To create baseline knowledge needed for addressing and refining management strategies for grain crop diseases
Objectives
To determine the distribution of common grain crop diseases and to monitor for potential emerging diseases
To build collection of isolates associated with grain crops
To build a catalogue of photographs of diseases for various downstream applications
Personnel: 04356306
Supervisor: Prof. Cobus Visagie
Email: godfrey.kgatle@fabi.up.ac.za
Tel: 012 420 3908
Other Interests
2020 is the International Year of Plant Health (IYPH). One of the top responsibilities of a Plant Pathologists is to ensure plant health. Plant health is important for food security and food safety. Microorganisms cause the decay of 1/3 of plants from seed (plant and harvesting from field) to plate. While some microorganisms in addition to crop decay are able produce toxins that are harmful to humans and animals. Crop rotation is one of the traditional management strategies which plant diseases are reduced in the field. See attached paper below from GrainSA and Pula Imvula magazine.
https://www.grainsa.co.za/hit-the-refresh-button-of-your-crop-system
---
My Journal Articles
Export to RIS