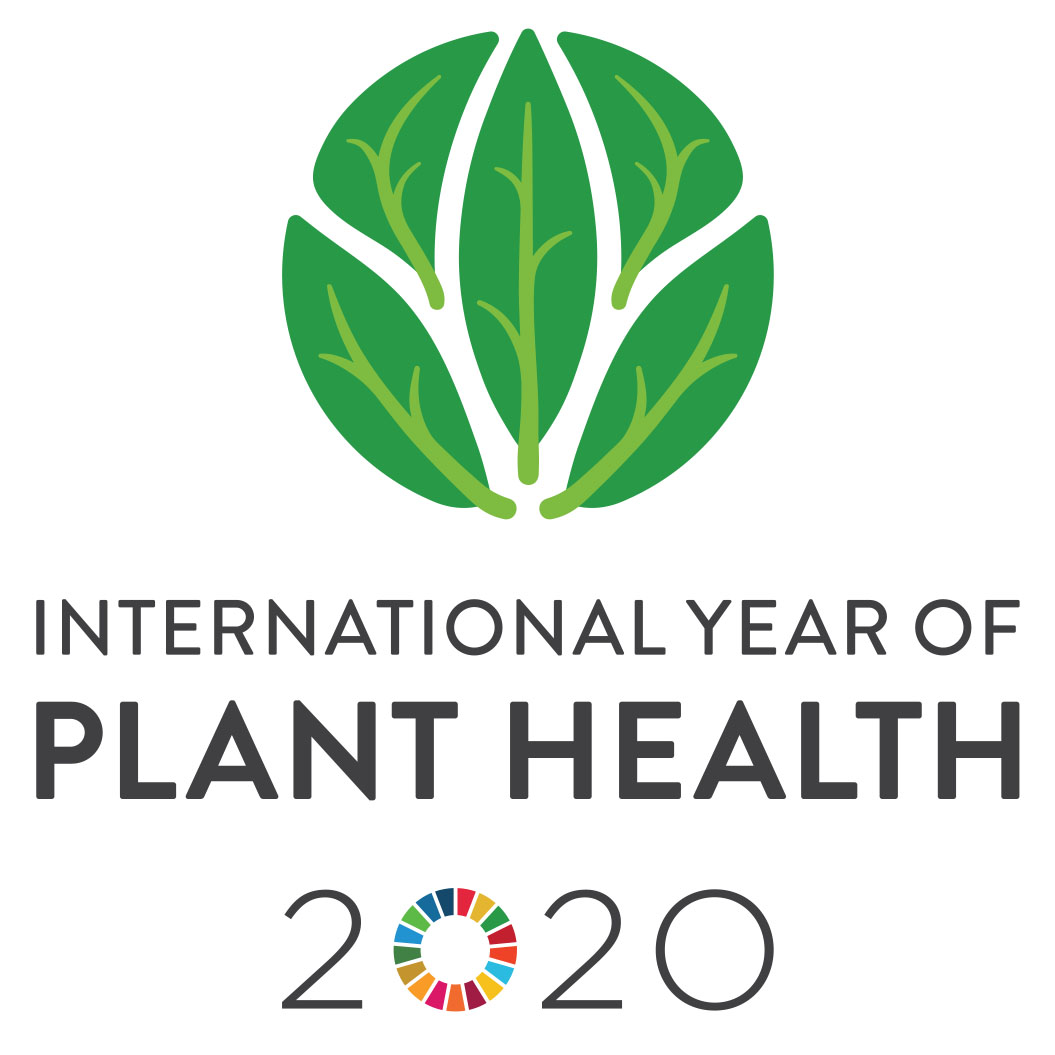 About International Year of Plant Health 2020
Plants are more central to our daily existence than most people realise. They are the foundation of our ecosystems and its biological diversity and functioning. Plants affect everything from our water and air quality, to the food we eat and clothes we wear, and our physical and mental health. Unfortunately, the health of plants are increasingly threatened, globally, by pests, pathogens and climate change, to a point where whole ecosystems and plant production systems could collapse. For this reason, the United Nations has declared 2020 the
International Year of Plant Health (IYPH)
, in recognition of the urgent need for greater global collaboration to protect plant health.
FABI and the University of Pretoria are leading global centres of excellence in scientific research, training and innovation in plant health. We partner closely with industry, government and other academic partners worldwide on this topic. During the IYPH, FABI will be abuzz with plant health related activities and outputs, including research, training, plant health services, seminar series, conferences, workshops and outreach events. Follow this webpage for highlights!
International Year of Plant Health in FABI languages
Afrikaans
Plante is belangriker in ons daaglikse bestaan as wat meeste mense besef. Dit is die basis van ons ekosisteme, hul biologiese diversiteit en funksionering. Plante beïnvloed alles van water- en lugkwaliteit, die kos wat ons eet en klere wat ons dra, tot ons fisiese en sielkundige welstand. Ongelukkig word die gesondheid van plante al meer bedreig op 'n globale vlak deur peste, plae en klimaatsverandering, soveel so dat totale ekosisteme en plantproduksiesisteme kan ineenstort. Om hierdie rede het die Verenigde Nasies 2020 verklaar as die Internasionale Jaar van Plantgesondheid (IYPH). Dit is ook 'n erkenning van die dringende behoefte aan groter internasionale samewerking om plante se gesondheid te beskerm.
FABI en die Universiteit van Pretoria is internasionale leiers en 'n sentrum vir uitnemendheid in navorsing, opleiding en innovasie in plant gesondheid, in noue samewerking met industrieë, regerings en akademiese sentra regoor die wêreld. Tydends die IYPH gaan FABI gons van aktiwiteite en uitsette wat verband hou met plantgesondheid, insluitende navorsing, opleiding, plantgesondheidsdienste, seminare, konferensies, werkswinkels en publieke uitreikgeleenthede. Hou hierdie bladsy dop vir hoogtepunte!
isiXhosa
Izityalo zibaluleke kwimpilo yethu yemihla-ngemihla ngaphezulu kokuba uninizi lwabantu luqonda. Izityalo zisisiseko samadlelo, unxulumelwano nentsebenziswano kwako konke okuphilayo emhlabeni. Izityalo zinenxaxheba eziyithathayo kokusingqongileyo, ukususela emanzini esiwasebenzisayo, ukusulungeka komoya wokuphefumla, ukutya esikutyayo, impahla esiyinxibayo nentlalontle yethu. Ngelishwa impilo yezityalo iya ibasemngciphekweni umhlaba wonke ngenxa yezinambuzane ezithile, iintsholongwane ezenza izifo ezityalweni nokutshintsha kwemozulu – into leyo eyenza unxulumelwano lwamadlelo kunye nemveliso yezityalo zifune ukubhanga. Kungesisizathu uMbutho Wezizwe Ezimanyeneyo iwubeke umnyaka ka 2020 njengonyaka wokujongana nempilo yezityalo, ukubonisa ukungxamiseka kokuhoywa kwalomba wokhuselo lwezityalo ungaphumezeka ngcono ngentsebenziswano phakathi kwamazwe ehlabathi.
iFABI neDyunivesithi yasePitoli zinobuchwepheshe obunkqenkqeza phambili kwihlabathi liphela kuphando lwezobunzululwazi, uqeqesho, nokuvelisa iindlela ezintsha zokunonophela izityalo kwaye bekwasebenzisana namashishini, urhulumente, namanye amaziko emfundo ephakamileyo enza uphando oluyeleleneyo kwihlabathi liphela. iFABI izakube imaxhaphetshu yimisebenzi equka uphando, iinkqubo zokufundisana, uqeqesho, imisitho yokwazisa ulwazi eluntwini ngomnyaka u2020. Ukulandela okwenzekayo kwezinkqutyana hlala utyhile kwelikhasi! 
Vietnamese
Cây cối có vai trò quan trọng trong cuộc sống hàng ngày hơn chúng ta vẫn thường nghĩ. Thực vật là nền tàng của sự đa dạng và cấu thành nên hoạt động của hệ sinh thái. Thực vật có mối liên hệ chặt chẽ đến mọi mặt bao gồm nguồn nước, chất lượng không khí, cho đến thức ăn và quần áo mặc hàng ngày, cũng như sức khoẻ và tinh thần của mỗi chúng ta. Tuy nhiên, sức khoẻ của thực vật đang ngày càng bị đẻ doạ trên toàn cầu do sâu và dịch bệnh gây hại cũng như biển đổi khí hậu. Sự anh hưởng này đang dẫn đến nguy cơ hệ sinh thái và các quá trình sản xuất có liên quan đến thực vật bị ảnh hưởng ở mức nghiêm trọng. Vì lý do đó, và để để cao nhận thức về tính cấp thiết về hợp tác quốc tế về bảo vệ thực vật, tổ chức Liên Hiệp Quốc đã tuyên bố năm 2020 là Năm Quốc Tế về Bảo Vệ Thực Vật (
International Year of Plant Health – IYPH
). 
FABI và Đại học Pretoria là những trung tâm quốc tế hàng đầu về nghiên cứu khoa học, đào tạo và sáng tạo trong lĩnh vực bảo vệ thực vật. Chúng tôi hợp tác chắt chẽ với các ngành công nghiệp, nhà nước, và các tổ chức giáo dục và đào tạo trên toàn cầu trong lĩnh vực này. Để hưởng ứng năm quốc tế bảo vệ thực vật 2020, FABI sẽ tổ chức một loạt các hoạt động liên quan đến bảo vệ thưc vật bao gồm nghiên cứu khoa học, đào tạo, cung cấp dịch vụ bảo về thực vật, thuyết trình khoa học, hội thảo, và các hoạt động ngoại khoá. Theo dõi trang web của chúng tôi để biết thêm thông tin chi tiết về những hoạt động này.
Chinese
植物作为生态系统及其生物多样性和功能的基础,对我们的日常生活尤为重要。植物影响着我们的一切,从我们的饮用水和空气质量,到我们吃的食物和衣服,以及我们的身心健康。不幸的是,在全球范围内,病虫害和气候变化正日益威胁着植物的健康,以致可能导致整个生态系统和植物生产系统的崩溃。因此,为迫切加强全球合作以保护植物健康,联合国宣布2020年为国际植物健康年(IYPH)。
FABI和比勒陀利亚大学是全球领先的植物健康研究所,引领和培训植物健康研究。我们与各林业公司,政府和全球其他学术合作伙伴紧密合作。在IYPH期间,FABI将密切关注与植物健康有关的活动和产出,包括研究,培训,植物健康服务,研讨会系列,会议,讲习班和宣传活动。具体内容请见该网页!
Luganda
Ebimera byankizo nnyo kulw'okubeerawo kwaffe okwabulijjo okusinga abangi nga bwebalowooza. Bino bikola ng'omusingi entababutonde kwetambulira n'engeri gyeyesisaamu. Ebimera by'efuusa amazzi gaffe, engeri y'omukka, emere gyetulya, engoye zetwambala, awamu n'obulamu bwaffe bwona. Eky'ennaku, obulamu bw'ebimera bweyongera kubeera mumatigga buli lukedde munsi yonna olw'obuwuka obubilya, endwadde zabyo, n'enkyuukakyuuka y'obudde enkambwe, ebiyinza okusanyaawo entababutonde. Nolw'ensonga eyo, ekibiina ky'amawanga amagatte ekya United Nations kyatongoza omwaka gwa 2020 okubeera omwaka gw'ebyobulamu bw'ebimera mu nsi yonna (International Year of Plant Health, IYPH). Kino kyagendererwa okulaga obwetaavu bw'okukuuma obulamu bw'ebimera munsi yonna okuyita mukukolera awamu.
Ekitongole kya Forestry and Agricultural Biotechnology Institute (FABI) n'ettendekero ekkulu elya Pretoria (University of Pretoria) by'ebimu ku bitongole ebisinga obukugu mu bya science naddala mukubangula n'okuyiiya bwekituuka ku by'obulamu bw'ebimera munsi yonna. Tukolaganira wamu n'amakolero, gavumenti era n'amatendekero g'ebyenjigiriza munsi yonna kunsonga eno. Ngatujaguza IYPH, FABI egenda kubeera nsaale nnyo nnyini ddala era yakwenyigira mu mirimu egy'enjawulo omuli okubangula, okunonyereza n'okusomesa kunsonga y'obulamu bw'ebimera. Tugoberere kumukutu gwaffe ogwa internet (website) okufuna ebisingawo.
Persian
گیاهان بیشتر از آنچه که اکثریت مردم فکر میکنند، نقش حیاتی در زندگی ما دارند. گیاهان زیربنای اکوسیستم ها ، تنوع زیستی و عملکردشان هستند و همینطور بر روی هر چیزی از جمله کیفیت آب و هوا تا غذایی که مصرف میکنیم، لباسی که میپوشیم و سلامت جسمی و روحی تأثیر گذار هستند. متأسفانه سلامت گیاهان به طور فزاینده ای به وسیله ی آفات ، بیماری‌ها و تغییرات اقلیمی مورد تهدید قرار گرفته تا جائیکه تمام اکوسیستم ها و تولیدات گیاهی میتوانند از بین بروند. 
سازمان ملل به دلیل نیاز مبرم در جهت تعامل بیشتر جهانی به منظور سلامت گیاهان، سال 2020 را سال بین المللی سلامت گیاه ( IYPH )نامگذاری کرده است. موسسه ی فابی(FABI) و دانشگاه پرتوریا، مراکز جهانی پیشرو در مطالعات علمی، آموزش و نوآوری در سلامت گیاه میباشند. ما از نزدیک با صنعت، دولت و دیگر شرکای دانشگاهی بر روی این موضوع (سلامت گیاه ) همکاری داریم. در طول این سال FABI بر روی فعالیت‌های مرتبط با سلامت گیاه و دستآوردهای ناشی از آن شامل تحقیقات، آموزش، خدمات مرتبط با سلامت گیاه، برگذاری سمینارها، کنفرانس ها، کارگاه های آموزشی و رویدادهای بیشتر متمرکز خواهد بود. برای مشاهده نکات برجسته این وبسایت را دنبال کنید.
Spanish
Las plantas son de suma importancia para nuestro diario vivir, más de lo que la gente piensa. Estas no solo son la base de nuestros ecosistemas, sino también representan su diversidad biológica y funcionalidad. Las plantas afectan todo lo que nos rodea, como la calidad del agua y aire, los alimentos que consumimos, la ropa que usamos y nuestra salud física y mental. Desafortunadamente, la salud de nuestras plantas se ve cada vez más amenazada por plagas, patógenos y cambio climático. A nivel mundial estás amenazas pueden constituir el colapso no solo de ecosistemas completos sino también de sistemas de producción de plantas. Por esta razón, Las Naciones Unidas ha declarado el 2020 como el Año Internacional de Sanidad Vegetal (siglas en ingles IYPH), en reconocimiento a la urgente necesidad por establecer proyectos de cooperación internacional para proteger la salud de nuestras plantas. 
FABI y la Universidad de Pretoria son centros de excelencia y lideres mundiales en investigación, capacitación e innovación científica en sanidad vegetal. Estamos asociados directamente con la industria, gobierno y académicos en todo el mundo, expertos en el tema. Durante el IYPH, FABI activamente compartirá actividades y emitirá noticias, que incluyen temas relacionados con investigación, capacitación, servicios en sanidad vegetal, seminarios, conferencias, talleres y eventos de divulgación. ¡Sigue esta página web para más información!
French
Le rôle des plantes dans notre quotidien est bien plus important que ce que la plupart des gens réalisent. Elles sont la base de nos écosystèmes, de leur diversité et de leur fonctionnement. Les végétaux ont un impact sur tout ce qui nous entoure : la qualité de l'eau et de l'air, la nourriture que nous mangeons, les vêtements que nous portons, ainsi que notre santé physique et mentale. Malheureusement, la santé des végétaux est de plus en plus menacée par des maladies, des insectes ravageurs et le changement climatique, à tel point que des écosystèmes complets et des systèmes de production végétale pourraient s'effondrer. Pour cette raison, les Nations Unies ont déclaré 2020 l'Année International de la Santé des Végétaux (AISV), en reconnaissance de l'urgent besoin de meilleures collaborations internationales pour protéger la santé des végétaux.
FABI et l'Université de Pretoria sont des centres de pointe dans la recherche scientifique, la formation et l'innovation dans le domaine de la santé des plantes. Nous cultivons des partenariats étroits avec l'industrie, le gouvernement ainsi que d'autres institutions académiques dans le monde entier sur ce sujet. Pendant l'AISV, FABI bourdonnera d'activités liées à la santé des végétaux telles que la recherche, la formation, des services liés à la santé des végétaux, des séminaires, des conférences, des ateliers et des activités de sensibilisation. Suivez-nous sur la page web pour accéder aux points forts du projet !