The FABI International Seminar Series
In light of the extraordinary circumstances experienced around the world due to the COVID-19 pandemic, most, if not all, scientific meetings have been cancelled for the foreseeable future. One of the many benefits of these meetings is science engagement.
The FABI International Seminar Series provides an opportunity for our research community to continue discussions on various topics. Our guest speakers will cover a wide range of topics related to plant health. Our monthly virtual seminars are open to all registered participants ensuring a wide audience.
Please fill in the registration form on the left menu of this page should you be interested in attending these events. You will be contact via email provided with relevant information on the seminar for each month. If you wish to contribute to this initiative by offering to present your research, please contact Prof Cobus Visagie
---
Registration information
Please fill in the registration form below should you wish to attend the seminars in The FABI International Seminar Series for 2020. You will be provided with information regarding the seminar for each month.
Registration Form
Speakers
Speaker for August, 2020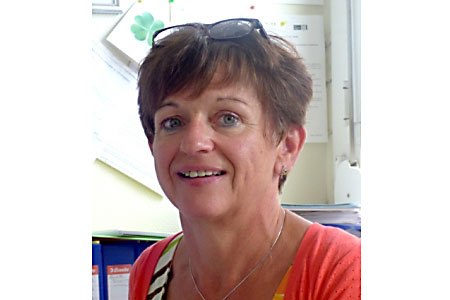 Speaker: Dr Marie-Agnès Jacques, National Institute for Agricultural Research, France
Title: Addressing the threat posed by Xylella fastidiosa to the agriculture and the environment 
Date: 27 August 2020                      Time: 16:00 (GMT+2)
Abstract: Xylella fastidiosa is an insect-borne plant pathogenic bacterium confined to the xylem vessels of its host plants. While its host range has been estimated to 560 plant species, significant economic losses have been reported for only a handful of them (grapevine, citrus, olive tree and almonds as examples) and most of the time it is linked to introductions of the pathogen in novel areas. Improving the detection, identification and typing of this pathogen is a key step to avoid introductions or manage its populations once introduced. In this seminar, I will present the various proposals we made to improve X. fastidiosa detection and identification, understand its metabolic capacities and reconstruct its evolutionary history and introduction routes to France.
Biography: Dr Marie-Agnès Jacques is team leader at RIHS from the National Institute for Agricultural Research in France. She is senior scientist working as plant bacteriologist. She had coordinated several research projects on seed health and epidemiology of plant pathogenic bacteria. Since 2013, she has been involved in projects aiming at characterizing Xylella fastidiosa strains isolated from contaminated tobacco intercepted in France and characterizing Xylella fastidiosa strains from the recent outbreaks in France.
Speaker for July, 2020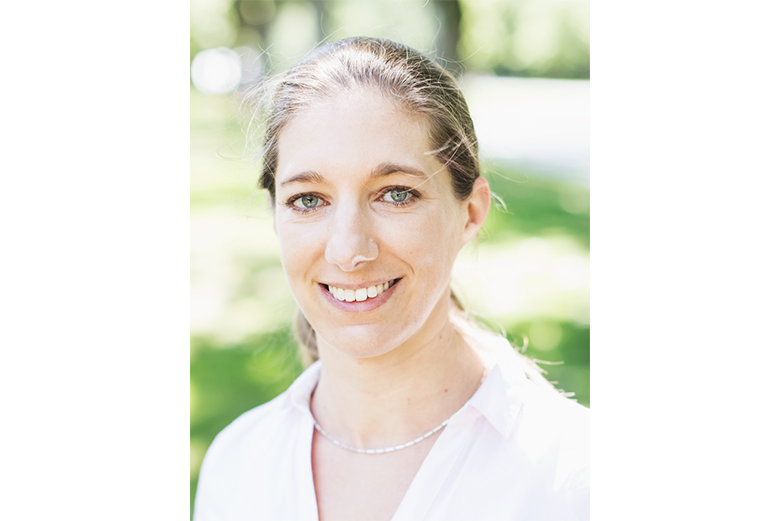 Speaker: Dr Celine Caseys, University of California, Davis, USA 
Title: Plant versus Botrytis: a story of quantitative plant-pathogen interactions 
Date: 30 July 2020                    Time: 16:00 (GMT+2)
Abstract: Botrytis cinerea (grey mold) is a fungal pathogen that causes necrotic disease on more than a thousand known hosts widely spread across the plant kingdom. How this pathogen causes disease symptoms on so many hosts remains unclear but is best explained by quantitative virulence. I will show how the quantitative virulence of 98 strains of Botrytis varies across eight host crops representing 90 genotypes. 
Biography: Dr Celine Caseys is a project scientist at the University of California, Davis. She grew up 20 min away from an international city, Geneva (Switzerland), but on a farm, making plants an essential part of her universe for as long as she can remember. She completed both her Bachelor's and Master's degrees at the University of Geneva with an early focus on phytochemistry and plant interactions. She earned her Ph.D. in the lab of Christian Lexer at the University of Fribourg, studying phytochemical defenses in hybridizing poplar trees. She was then awarded a postdoctoral fellowship to study in the consequences of hybridization in Sunflower with Loren Rieseberg at the University of British Columbia, in Canada. In 2016, she discovered the world of Botrytis interactions in the lab of Dan Kliebenstein. The fascination has not stopped since. When she is not growing plants & molds or feeding the molds with plants, Celine likes to cook and bake and is an avid biker.
Speaker for June, 2020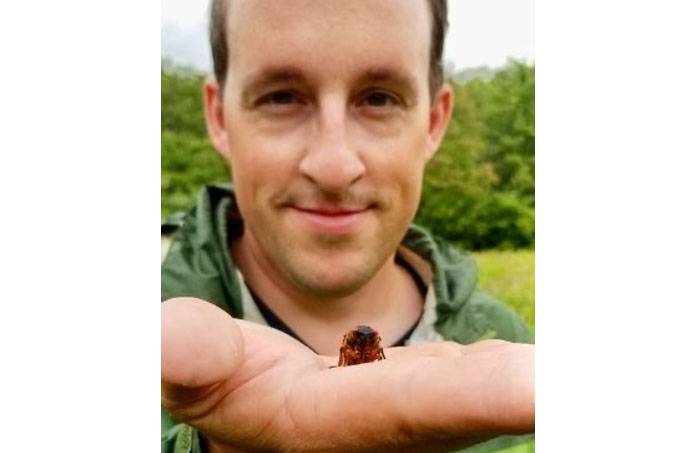 Speaker: Dr Matthew Kasson, Assistant Professor of Forest Pathology, West Virginia University, USA 
Title: Deciphering fungus-arthropod interactions: from ambrosia fungi to cicada-killing "Zygomycetes" 
Date: 25 June 2020                    Time: 16:00 (GMT+2)
Abstract: Understanding the functional roles of fungi in many arthropod-fungus interactions has proven difficult especially for understudied systems. Well characterized systems can provide a starting point for such investigations, but new tools and perspectives are often needed to crack the code on these elusive consortia. 
Biography: Dr Kasson is an Associate Professor of Forest Pathology and Mycology in the Division of Plant and Soil Sciences at West Virginia University. He also serves as director of INVAM, the world's largest collection of vesicular-arbuscular mycorrhizal fungi, which is housed at WVU. His research focuses on fungal biocontrol, canker diseases of trees and shrubs, and arthropod-fungus interactions. His work on arthropod-fungus interactions includes fungus-farming ambrosia beetles, fungivorous millipedes, and entomopathogens of various insects including cicadas. Dr Kasson is also passionate about #SciComm and is active on twitter (@kasson_wvu) where he discusses mycology, plant pathology, and all things fungi.
Speaker for May, 2020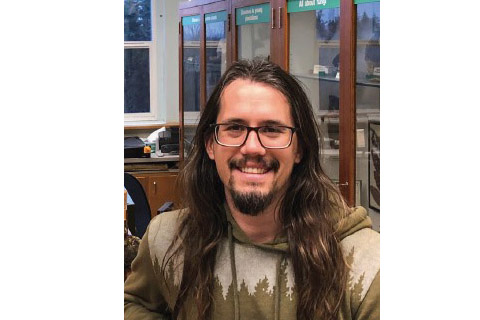 Speaker: Dr Joey Tanney, Research Scientist, Pacific Forestry Centre, Canada
Title:Endophyte insights: modulating tree microbiomes and the new paradigm of forest tree health
Date: 28 May 2020                    Time: 16:00 (GMT+2)
Abstract: Virtually all healthy tree leaves are colonized by endophytes—fungi that asymptomatically infect leaves for all or part of their life history. Endophytes are taxonomically and functionally very diverse, comprising species with simple to complex life histories and narrow to broad host ranges. Interactions between endophytes and their hosts occur along the endosymbiont–pathogen continuum, with emerging evidence suggesting that endophytes can have a profound effect on plant health. For example, endophytes may bestow resistance or tolerance to a variety of abiotic and biotic stresses, offering potential applications in forestry. In this talk, I will describe some discoveries and progress made from an ongoing research program in Eastern Canada, which seeks to employ endophytes to improve tree health. Modulating tree microbiomes, for example by inoculating seedlings with beneficial endophyte strains, offers new approaches and tools to promote forest health. Conversely, endophytes also present a significant phytosanitary risk in the global movement of live plants, challenging conventional detection methods.
Biography: I was born and raised in eastern Canada. I completed my BSc. Forestry at Lakehead University (Thunder Bay, ON), where I caught the mycology bug from a forest pathology course. I stayed on at Lakehead to do a MSc. looking at antifeedant defence mechanisms against fungal-feeding nematodes by various saprotrophic and mycorrhizal fungi. I then spent a year working at the AAFC Ottawa Research and Development Centre under the supervision of Keith Seifert, where I worked on a global survey of fungi from house dust, which became an ongoing side project for the next several years. I completed my PhD in Keith's lab, where I conducted a taxonomic and phylogenetic investigation of conifer endophytes of eastern Canada. I then moved to Quebec City and completed a postdoc at Université Laval in Richard Hamelin's lab, where I worked on the genomic variability of the forest pathogen causing Swiss Needle Cast of Douglas-fir. I moved to Victoria in the fall of 2018 to start my position as a research scientist (mycology) at the PFC, with a research focus on endemic and invasive fungal pathogens and phytosanitary issues.
I am a taxonomist with a strong interest in fungal ecology and my favourite fungi are inoperculate discomycetes and dematiaceous hyphomycetes associated with forest trees. I have two sons (2- and 4-years-old) and an 8-year-old German Shorthaired Pointer.