Born on the farm Klipwerf, Agter-Hantam, Calvinia, in 1926 and died in Stellenbosch, 2016. 
Appie was a self-taught artist and was married to botanical artist Elise Bodley. He had 15 one-man exhibitions between 1952 and 1968 and five exhibitions on general appeal between 1991 and 1996. A few collectors regularly bought his work, hence the low number of exhibitions in later years. His paintings, outside of private collections in South Africa and abroad, are not well known. 
Human figures feature strongly in almost all of his work. Early paintings are reminiscent of aspects of Hieronymus Bosch and also later, the surrealist Salvador Dali.  Trees form the basis of many of his later works (in the period 1990 to 2010), often with autumnal colours, human and animal figures and a dream-like, mystical atmosphere. 
The two paintings of Appie on display are on loan to FABI from the collection of his son, the well-known botanist, Ben-Erik van Wyk.
---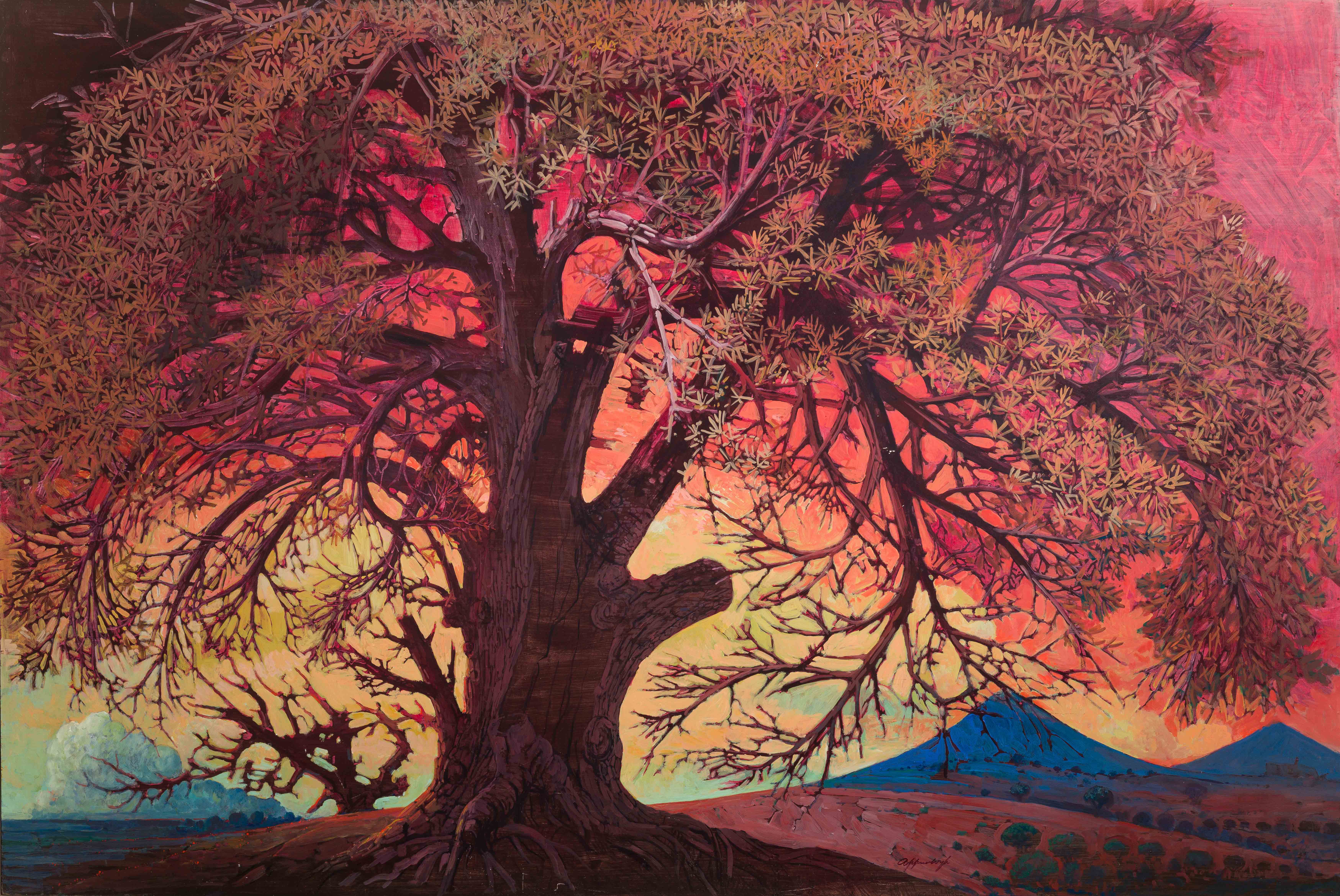 ---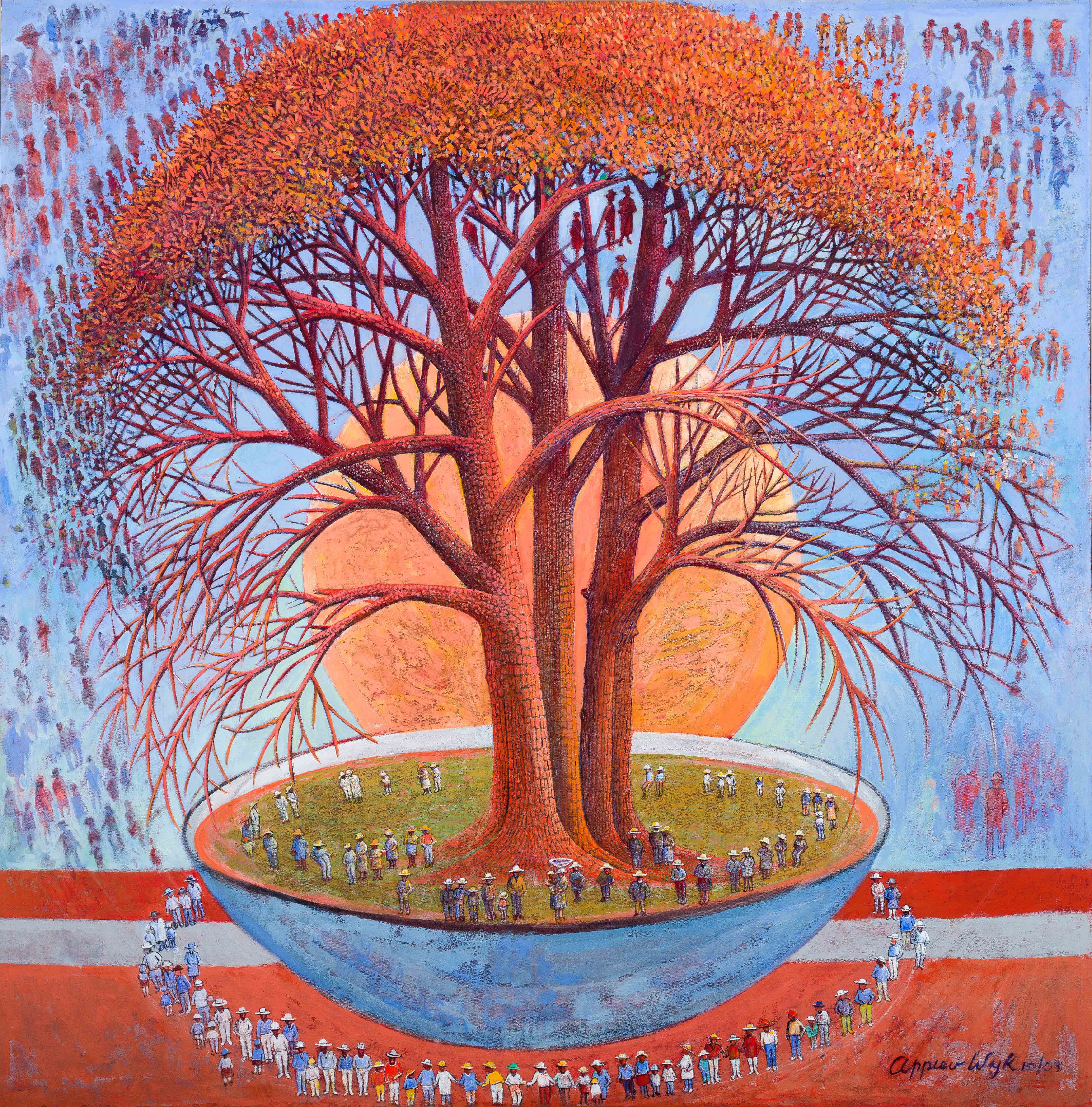 ---