Born in 1946, Harare, Zimbabwe.
Clarke spent part of his childhood in Barberton, Mpumalanga. He completed a BA (Fine Arts, 1968) at the University of the Witwatersrand, and an MA (Fine Arts, 1981) at the University of Pretoria. He lectured at the University of Pretoria and the UNISA, and is now working independently as an artist and teacher based at his studio/gallery in Pretoria.
Clarke works on paper using pencil, pen, pastel, intaglio and digital printing processes. His enduring interest has been in the landscape, supported by his strong interest in the history and pre-history of man in southern Africa.
John has participated in major group exhibitions of work by South African artists in France, Chile, the USA, Germany and South Africa, and is represented in most of the major public collections in South Africa. Since 1975 he has held ten solo exhibitions in Pretoria, Cape Town, Johannesburg and Durban and London including a retrospective exhibition at the Pretoria Art Museum in 1992 entitled "The Stones Revisited".
---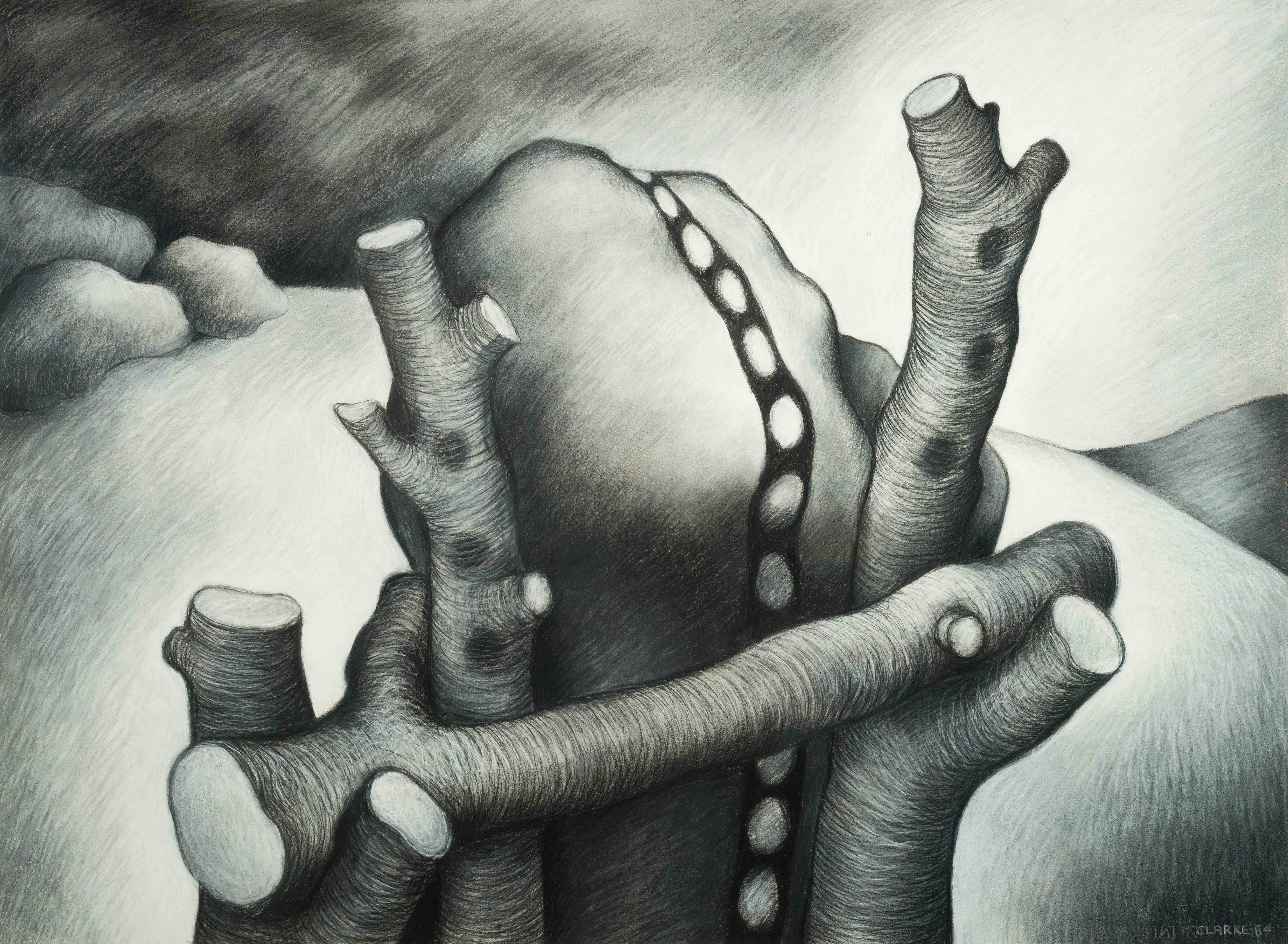 ---