Born 1914, near Rustenburg - died in 2010.
Barnard studied at the University of Pretoria and painted for nearly 80 years of her life. During her career as one of South Africa's most important woman artists, she represented the country at a number of international exhibitions, including the Xie Grand Prix International d'Art Contemporian de Monte Carlo in Monaco (1977), the 5th International Biennale for Graphic Art in Italy, the Gulbennkaian Exhibition in Portugal (1968), the Venice Biennale (1956 and 1964), and the São Paulo Biennale (1957, 1959, 1961 and 1963). She also exhibited in countries such as Austria, Germany, Spain, Greece and Israel to name a few. Her tapestries, paintings, and murals in oils have been commissioned both for public, museum and private collections in South Africa and abroad. She has won several major art awards, and received two honorary doctorates from South African universities.
The Art Historian, Muller Ballot, says the following about her work:
"The central message in her works… is certainly related to the artist's serious search for a reconciliation of earthly and transcendental perspectives on human existence. Her reaching out to esoteric horizons, to the boundaries of time and space… seeks fulfilment in the symbolic values of the human figure. Sometimes these occur with, for example, strange alien beings, primeval animal forms, arrows and sharp triangular shapes."
---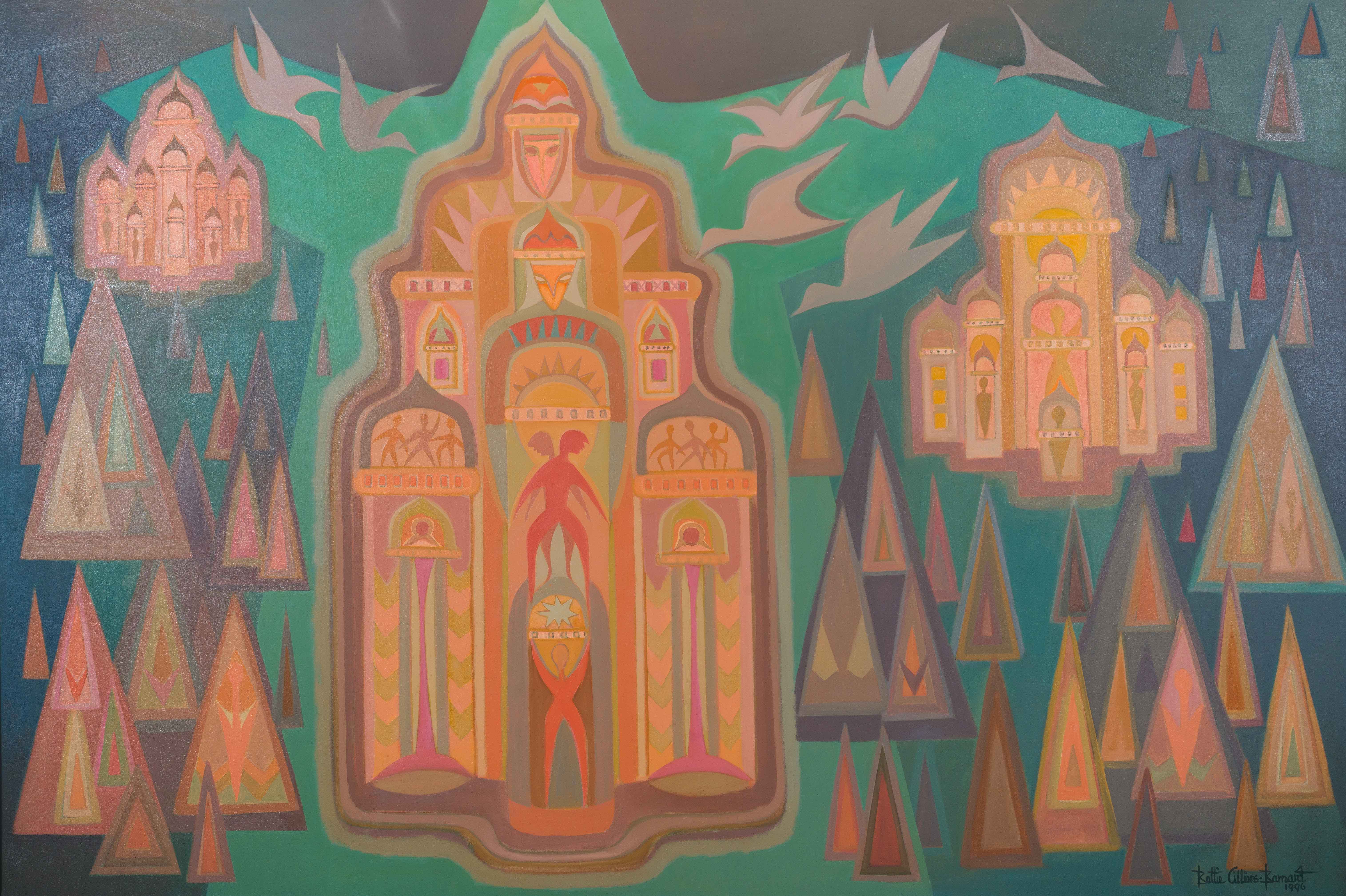 ---