Workshops & Symposia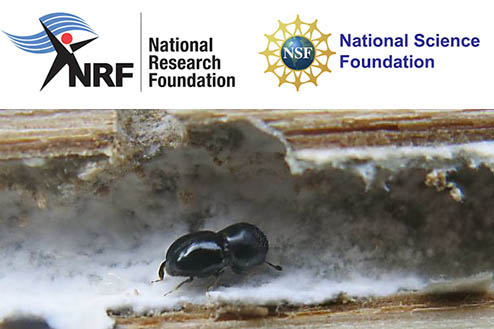 Sun 27 October 2019
---
Vacant positions
Lecturer / Senior Lecturer (One Post) (Two Year Contract)
The University of Pretoria wishes to invite the applications for a lecturer/senior lecturer position (two year contract) at the Forestry and Agricultural Biotechnology Institute (FABI), and affiliated with the Department of Zoology and Entomology or Department of Biochemistry, Genetics and Microbiology.  The candidate will be part of a world-class research team working on tree health and agricultural research and will have the opportunity to undertake entomological research, undergraduate and honours teaching, and postgraduate student supervision. Additionally, the candidate will have the opportunity to engage with a broad range of stakeholders linked to the Institute including international collaborators, local government and industry, as well as funding organisations that provide external support for FABI's research.
Click here for more information on the requirements and on how to apply.
The closing date for application is 13 December 2019.
---
Twitter