Born in 1969, Twee Rivieren, Kgalagadi Transfrontier Park National Park - died in 2007, on the farm Blinkwater where he lived, just outside the Park.
Vetkat Kruiper Regopstaan Boesman was a member of the Khomani San tribe who lived in the now Kgalagadi Transfrontier Park. His father was a healer and crafter in his community, and clearly had a huge impact on Vetkat's knowledge and understanding of San culture and customs. He is one of very few San artists who sustained the 'lost' (according to some) tradition of San rock art, but with ink on paper as medium. The animality, spirituality and symbolism in Vetkat's works has been the topic of several academic studies (see below).
Vetkat's works are in private collections at the Natal Museum Services, the McGregor Museum at Kimberley and the University of Pretoria. From 2002 to 2005 his art was displayed at the United Nations (UN) as part of an exhibition of indigenous art, while his 2004 tour of the United States of America culminated in his addressing the UN.
Shortly before his death in 2007, Vetkat was invited by the Department of Built Environment at the University of Pretoria to do a solo exhibition on the UP campus. All the works on exhibit were purchased by the University, and constitutes the largest assemblage of the artist's works in a single collection.
---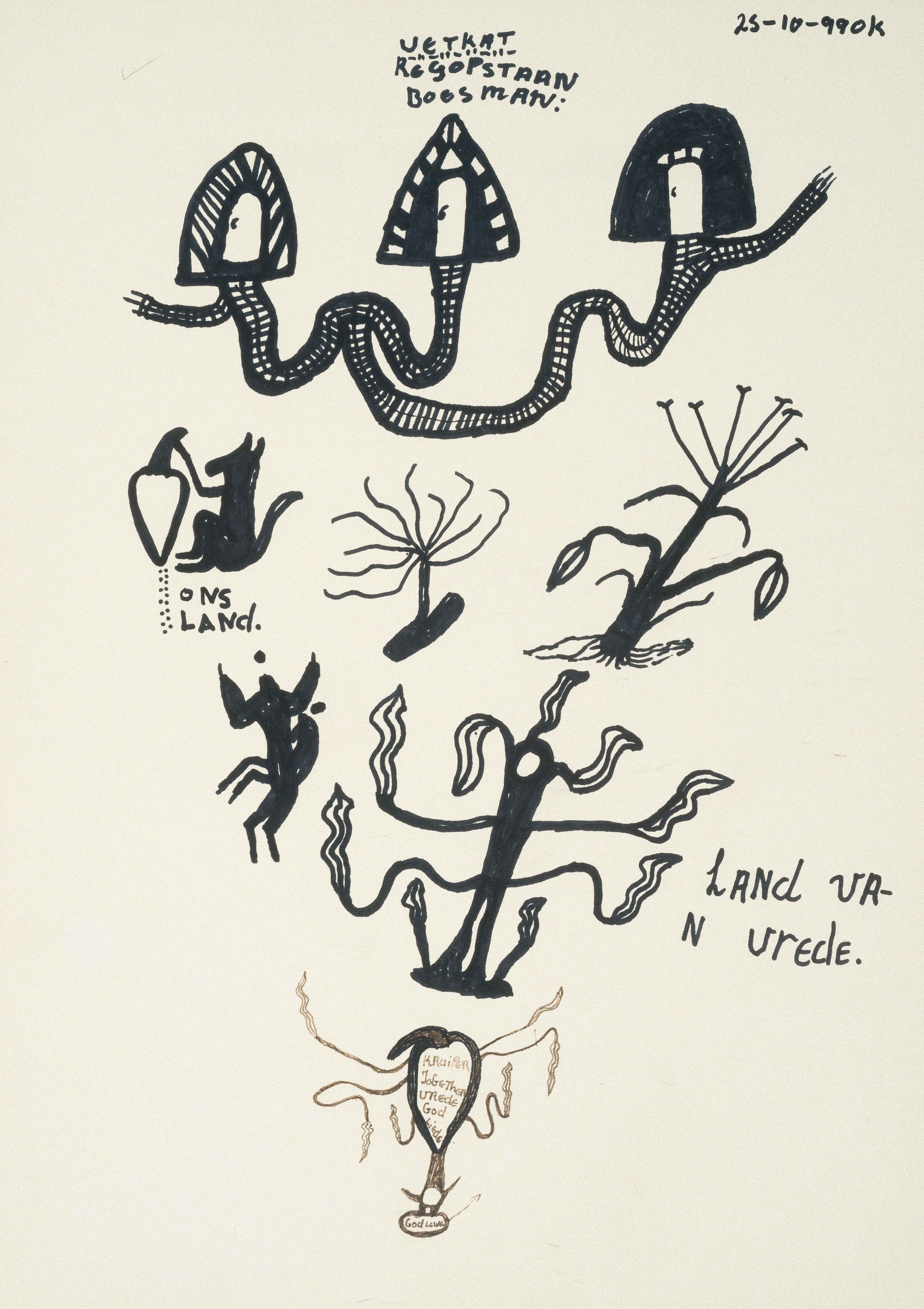 ---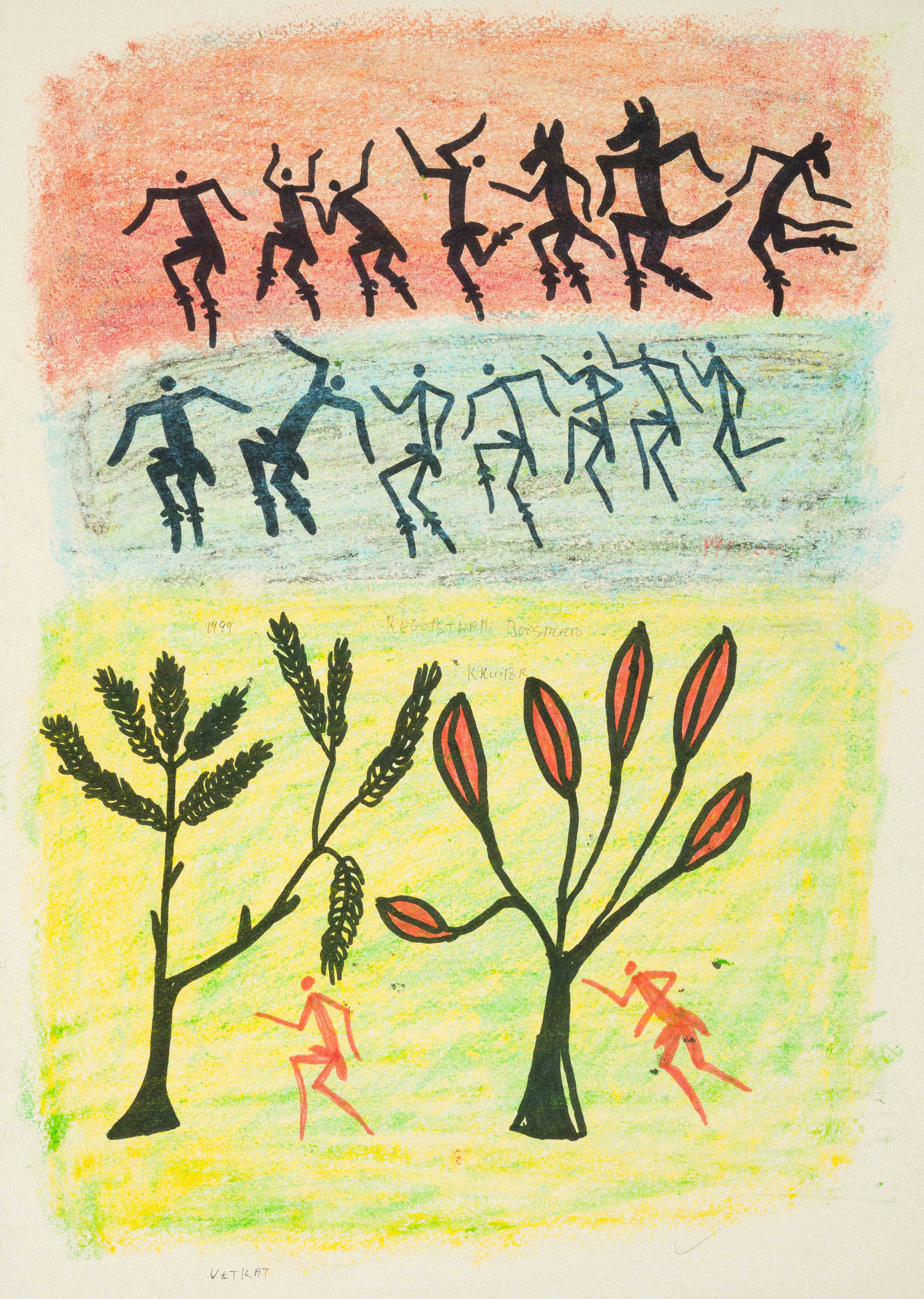 ---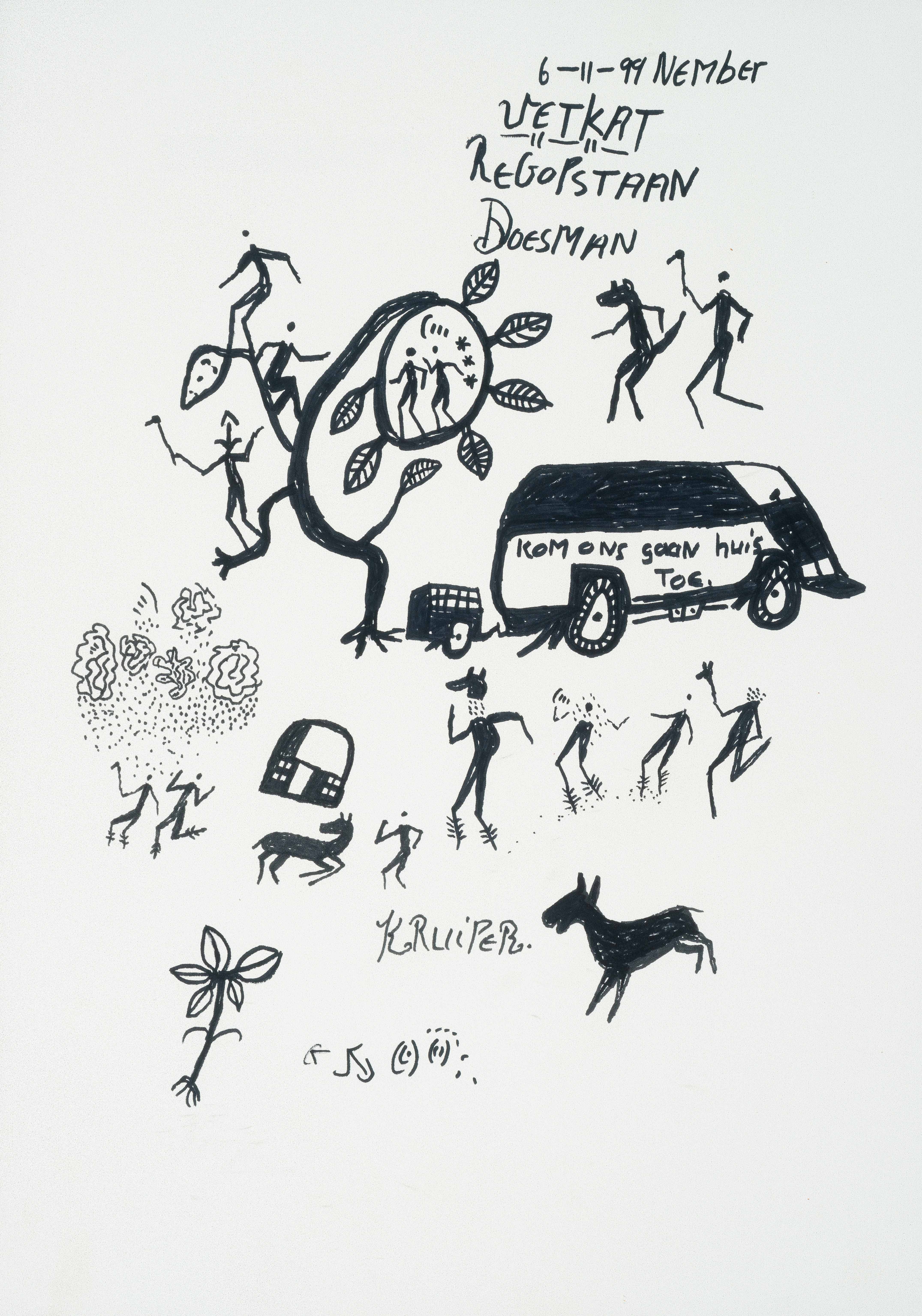 ---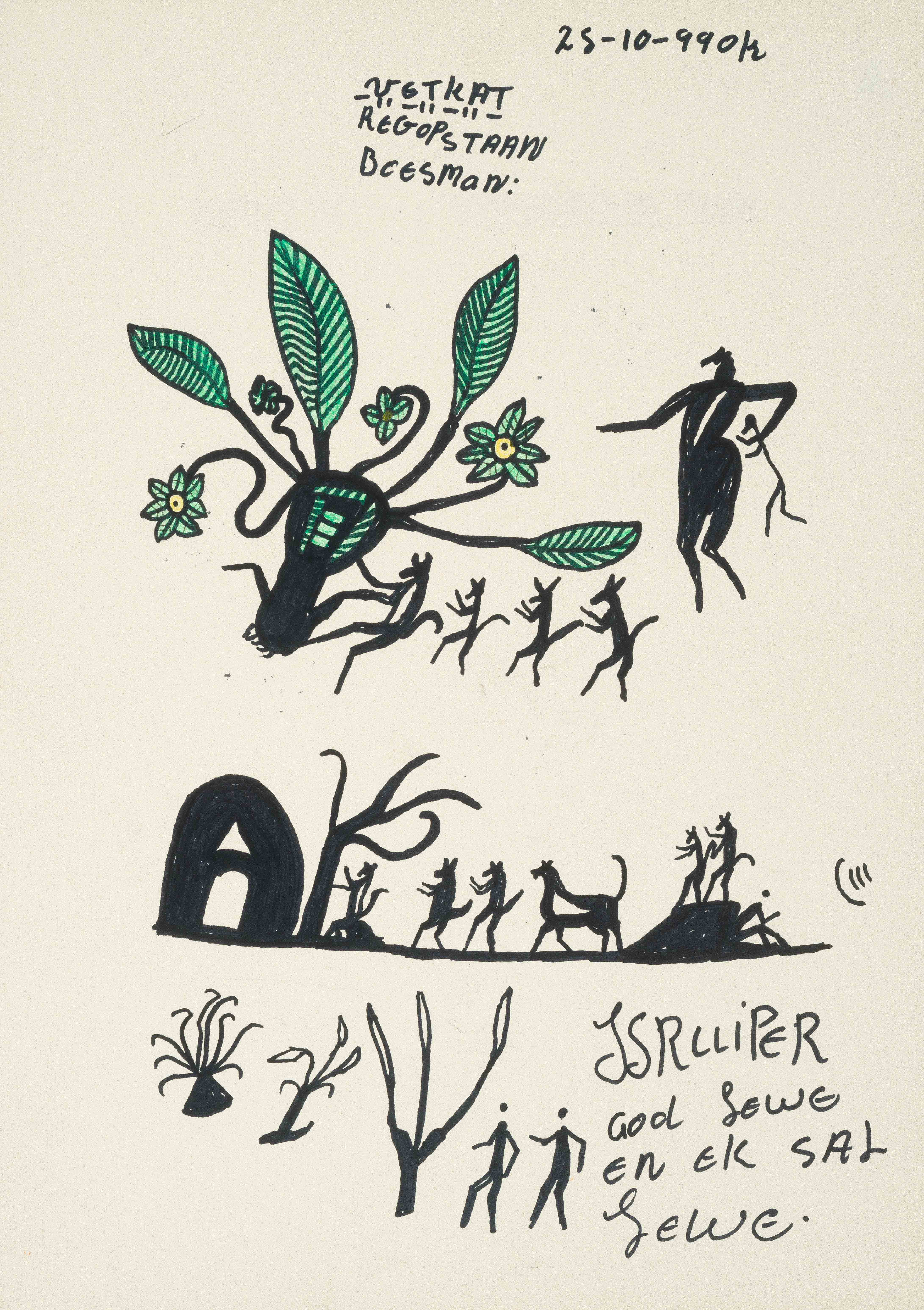 ---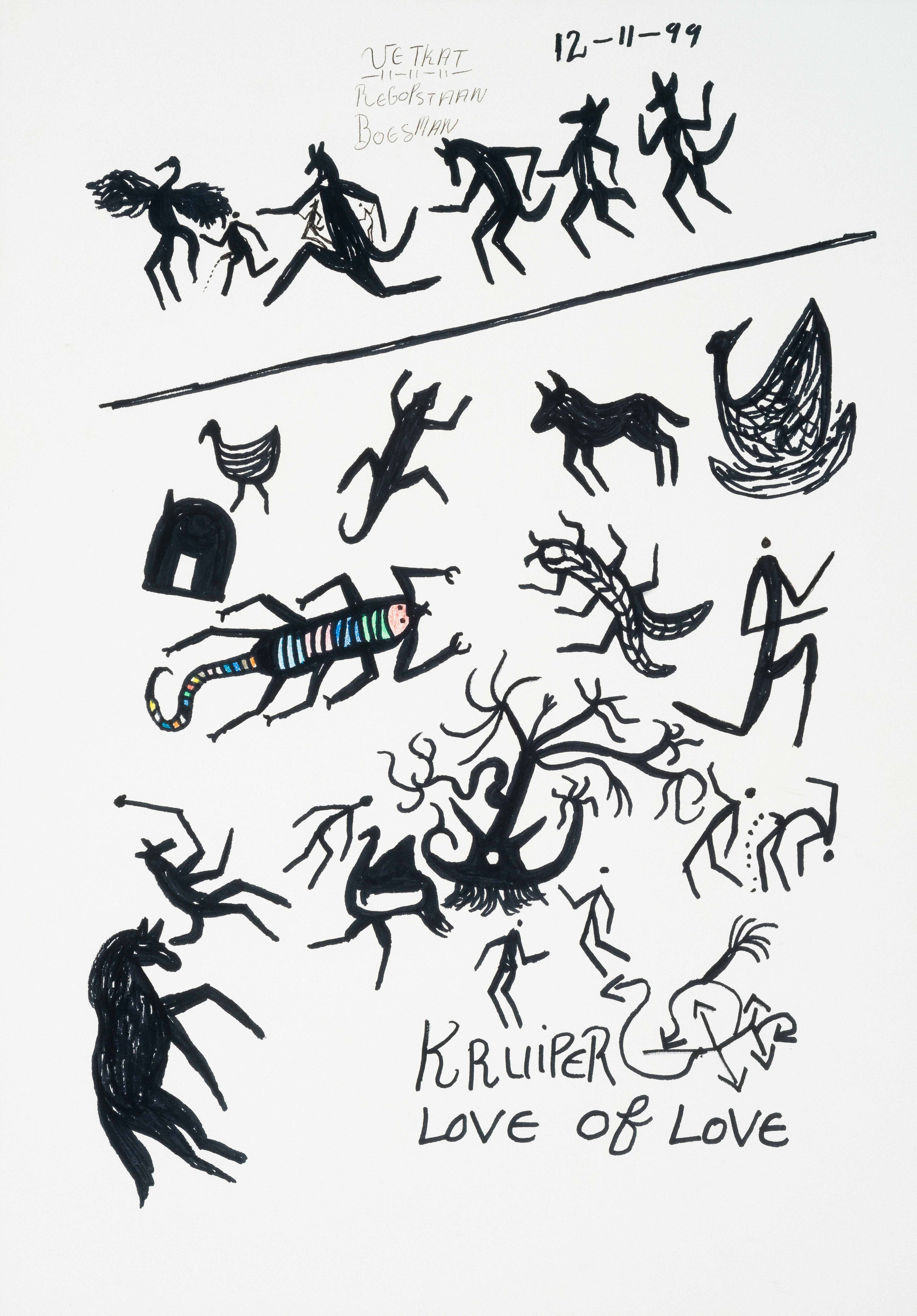 ---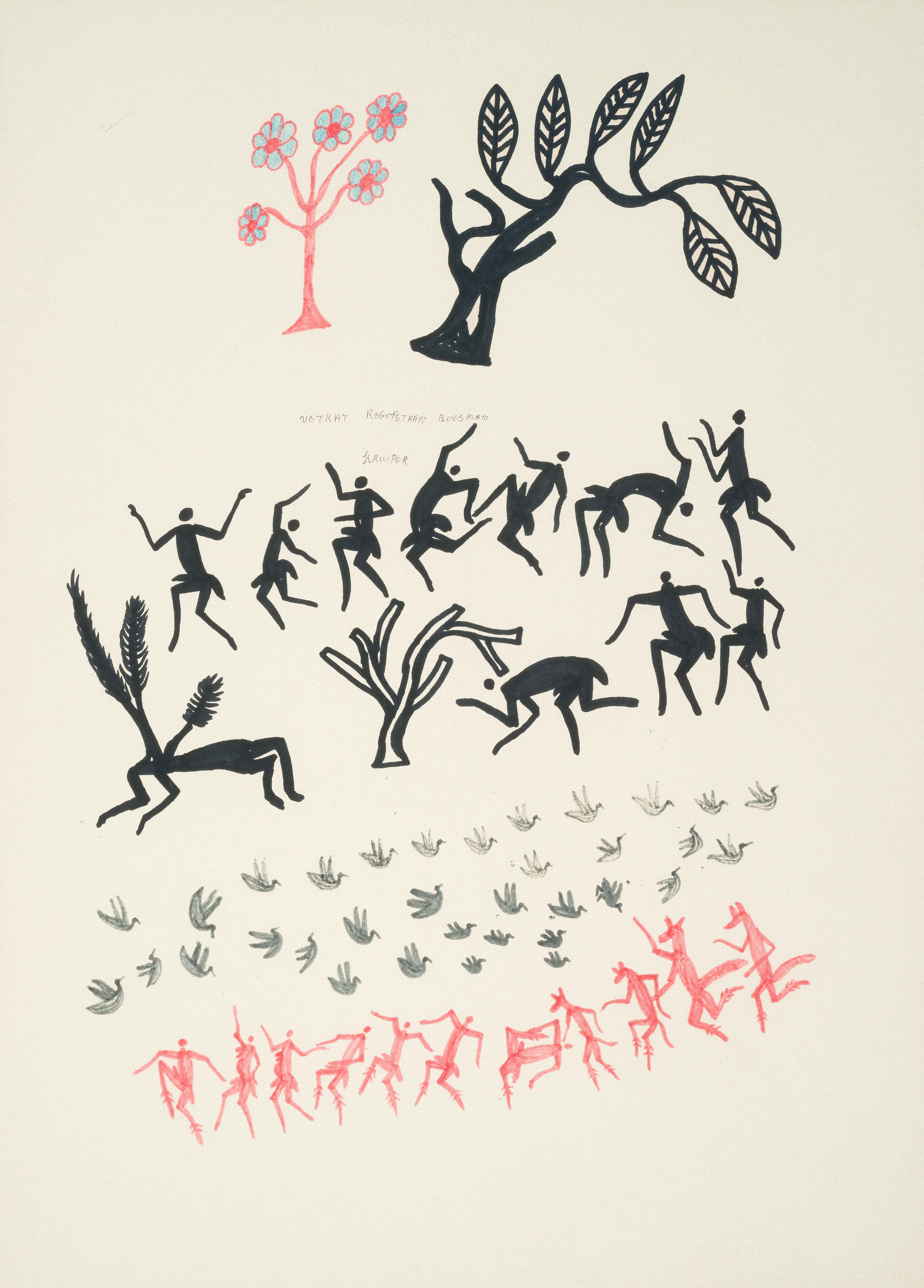 ---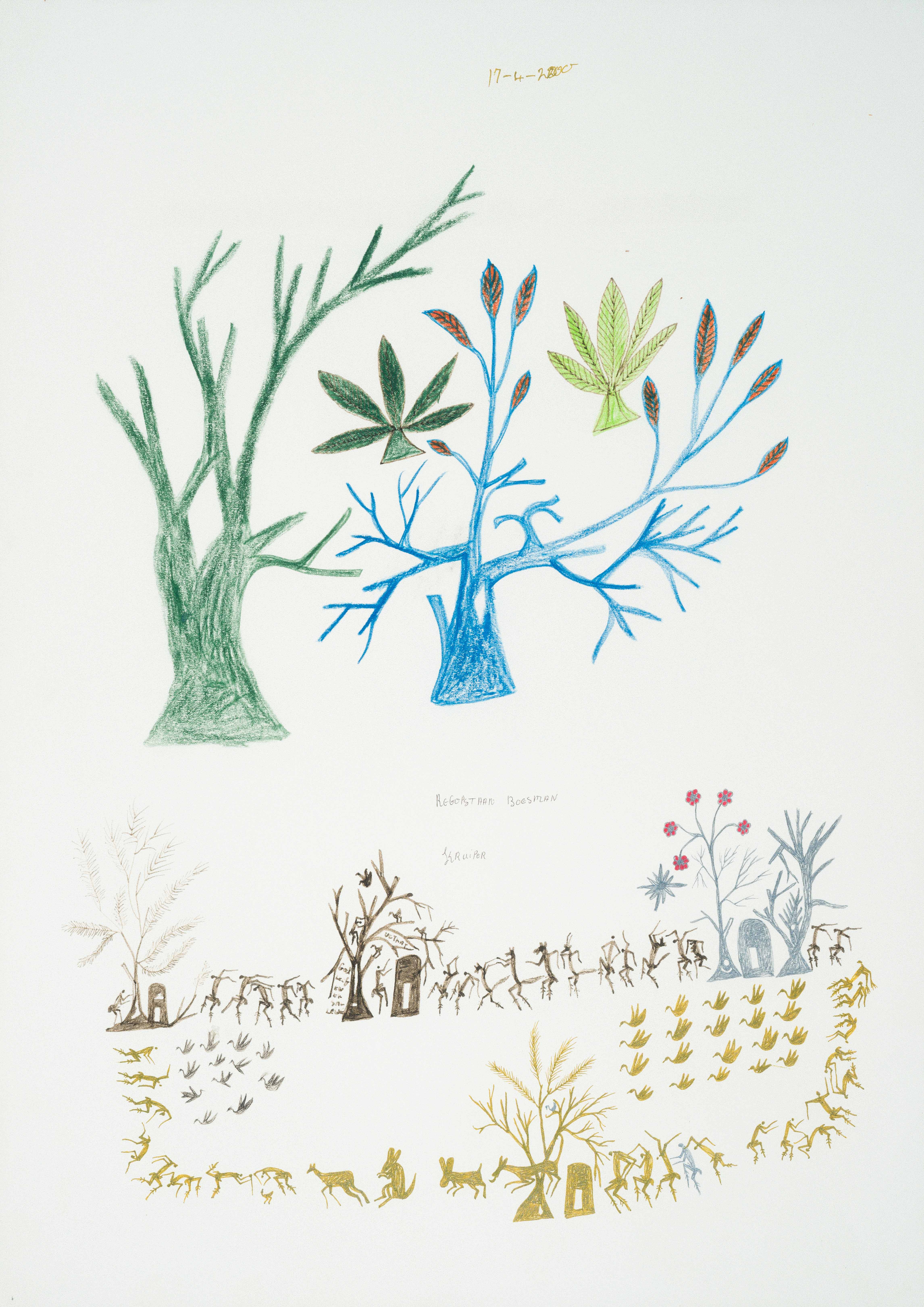 ---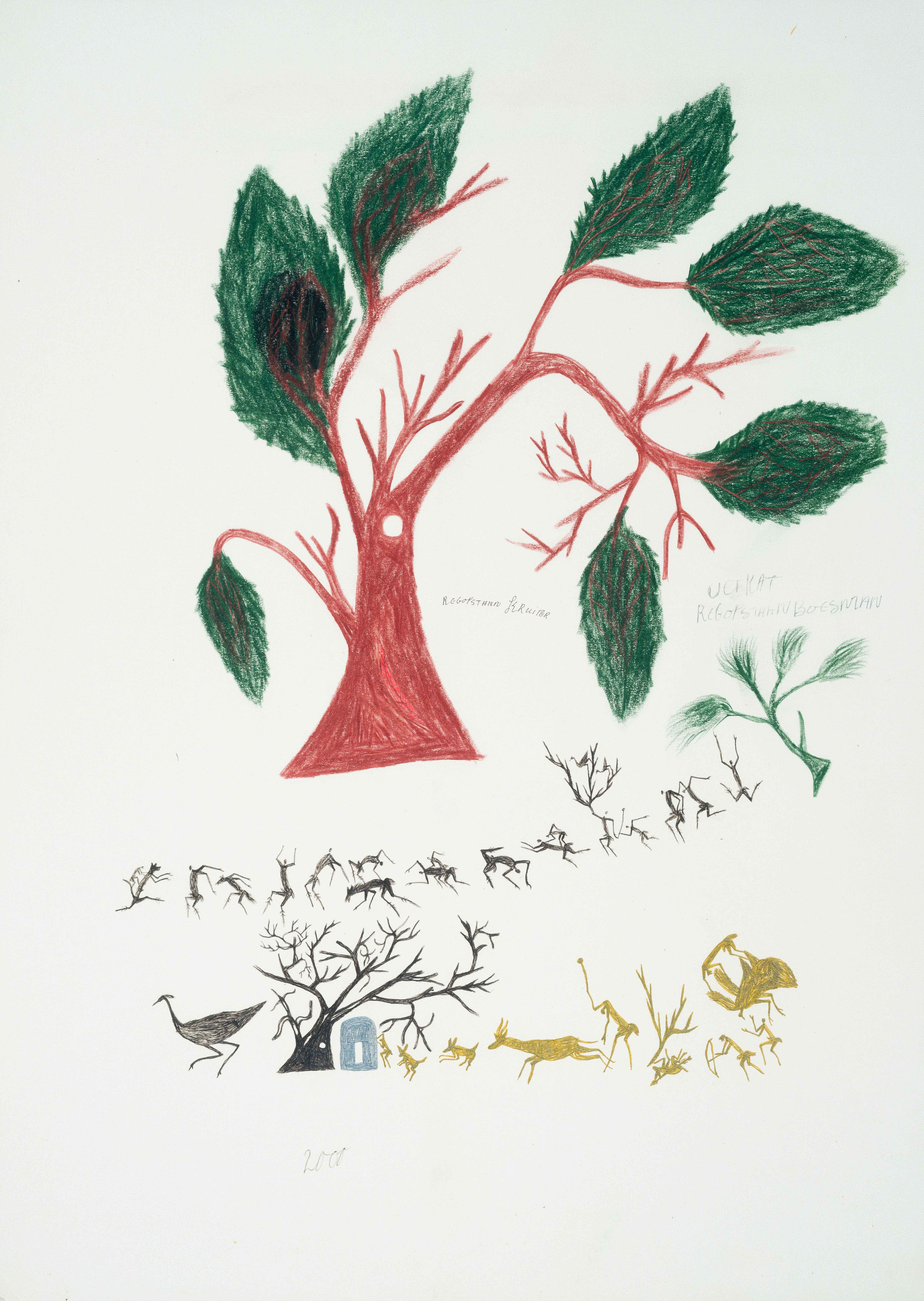 ---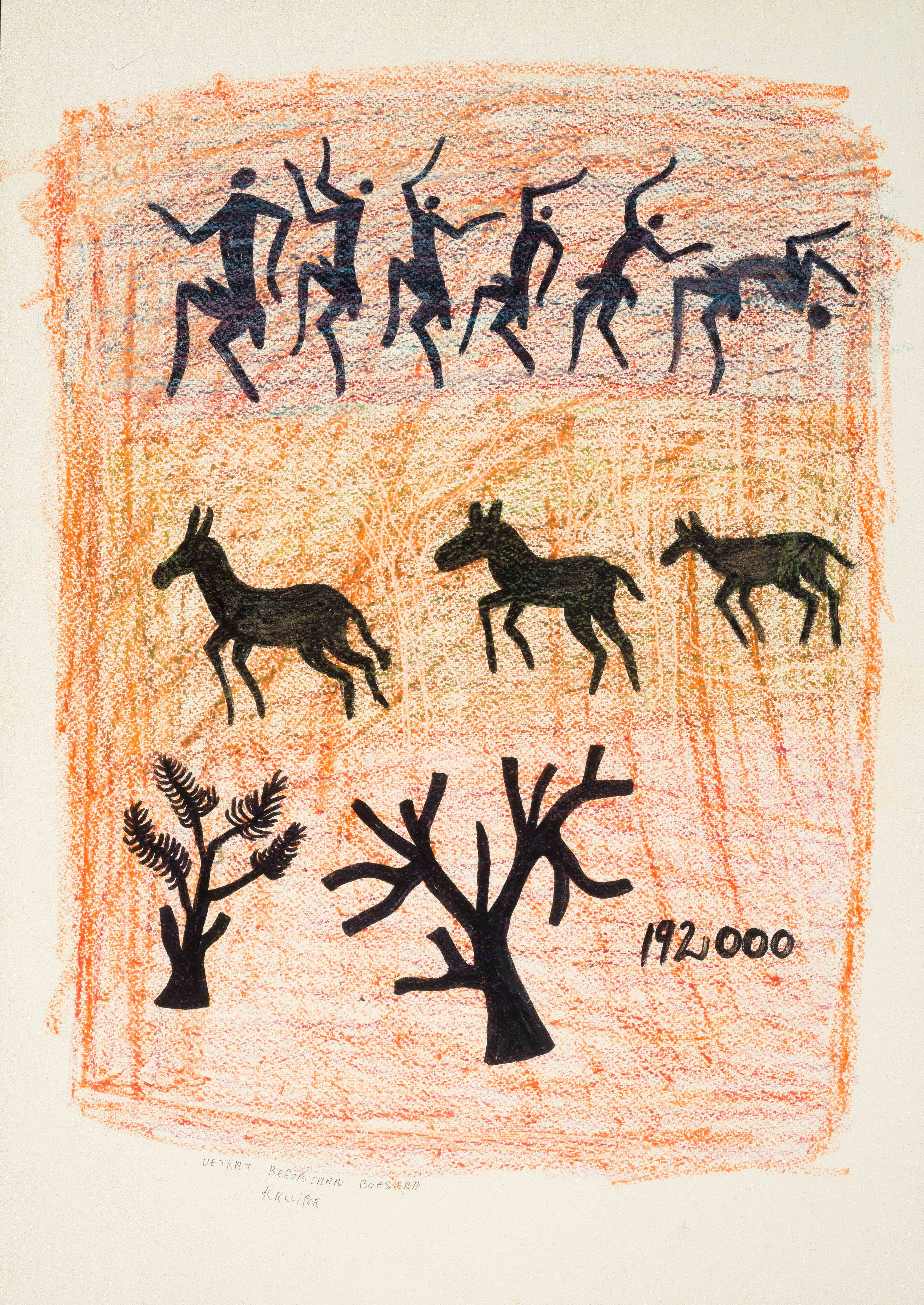 ---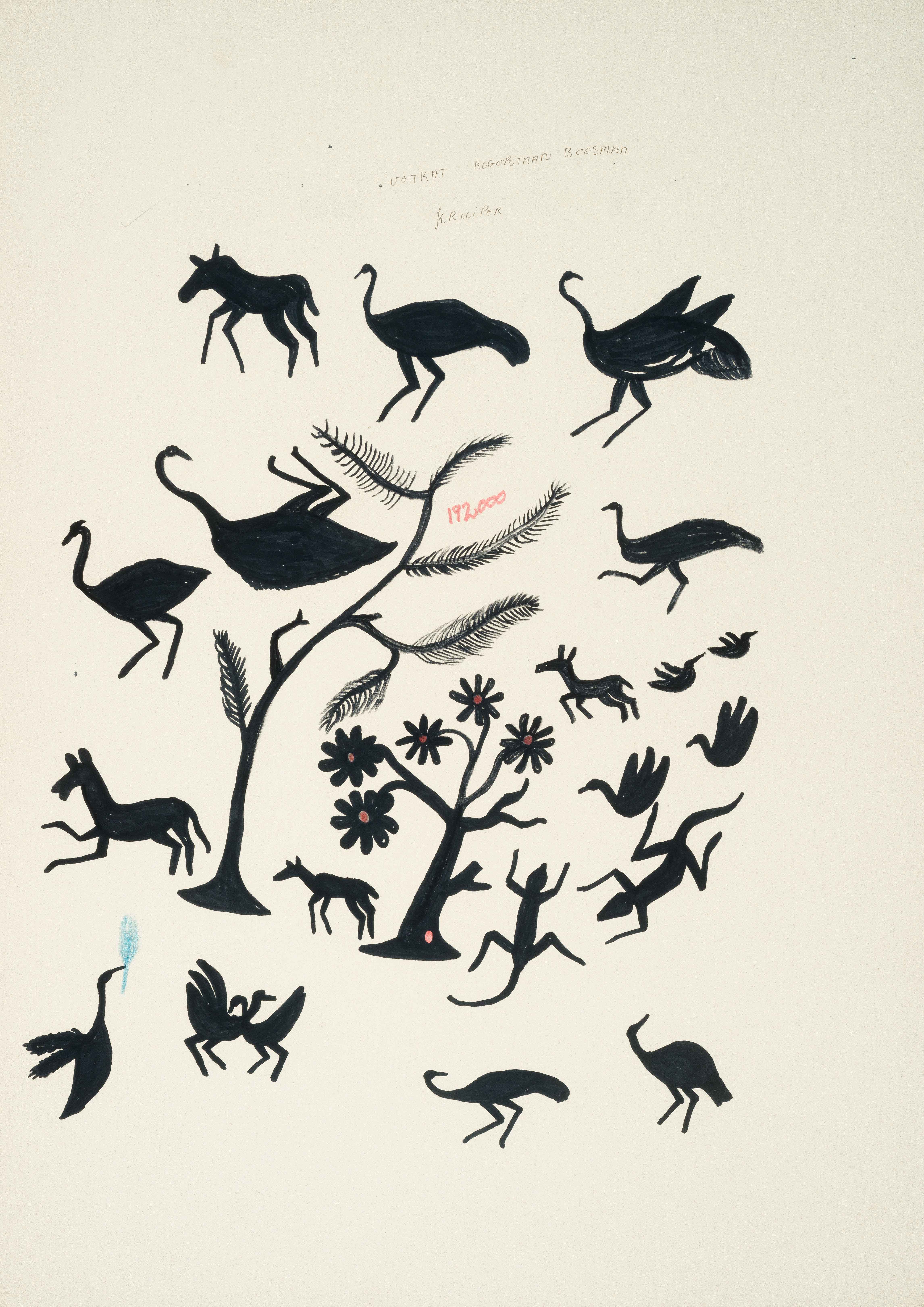 ---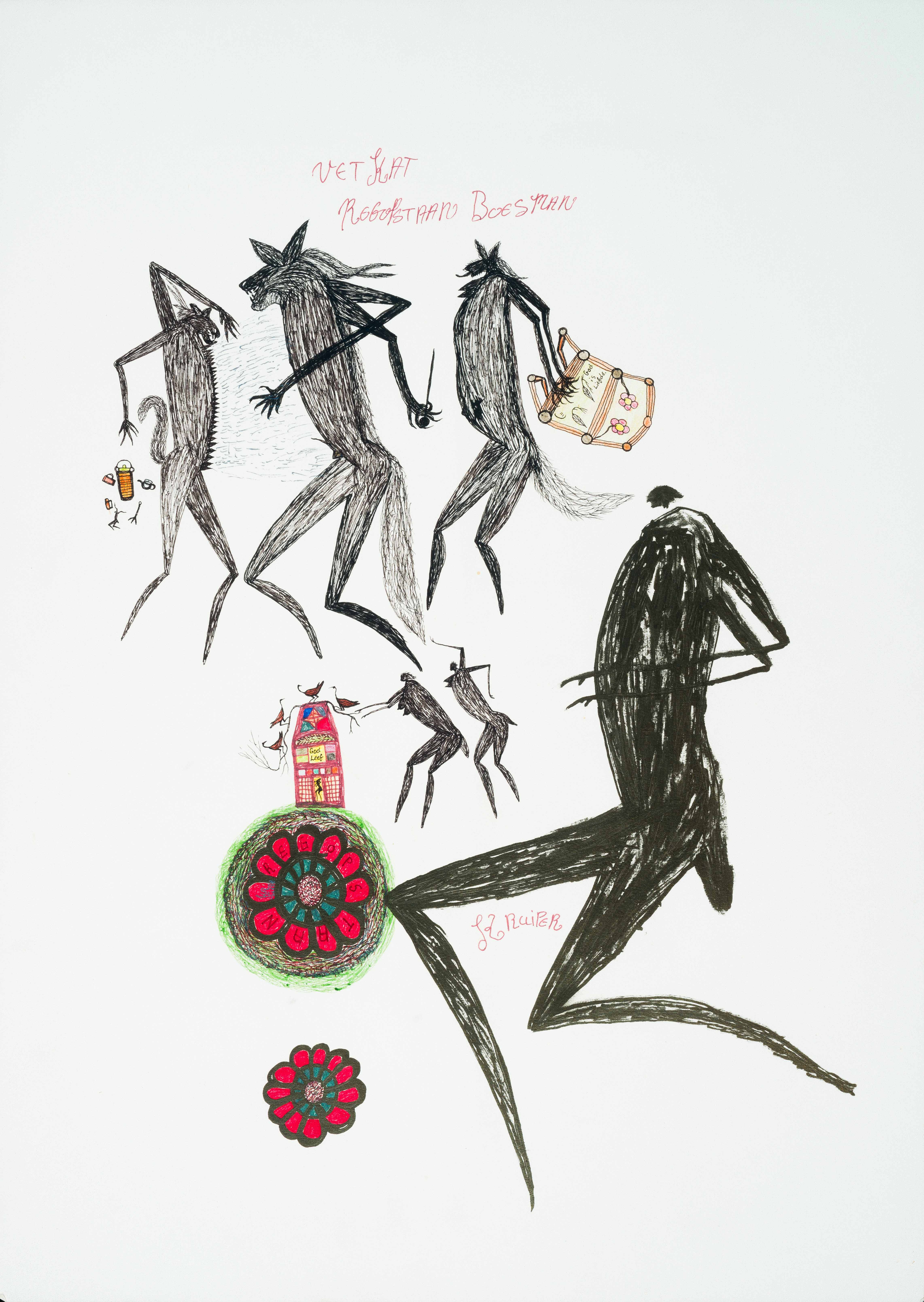 ---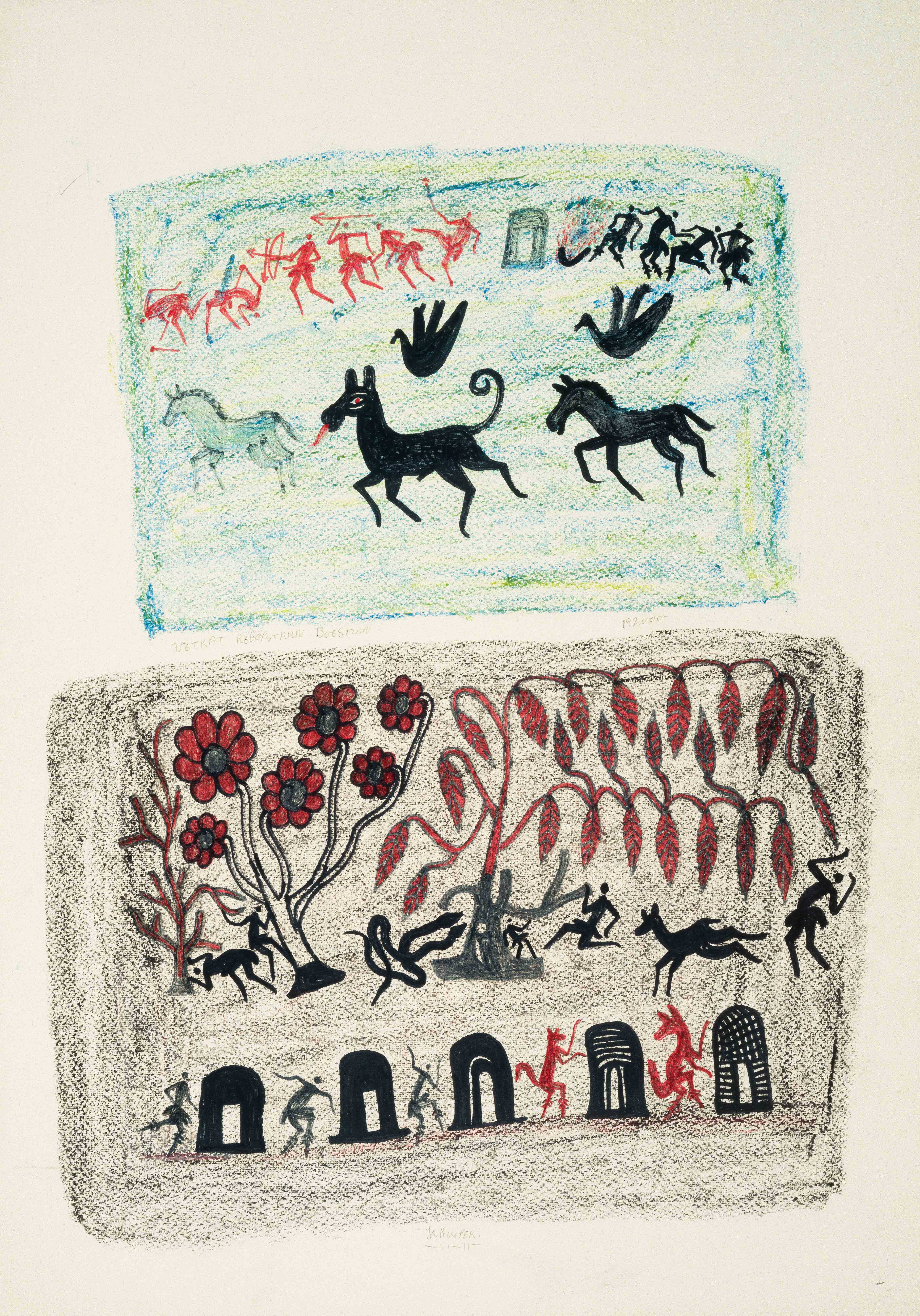 ---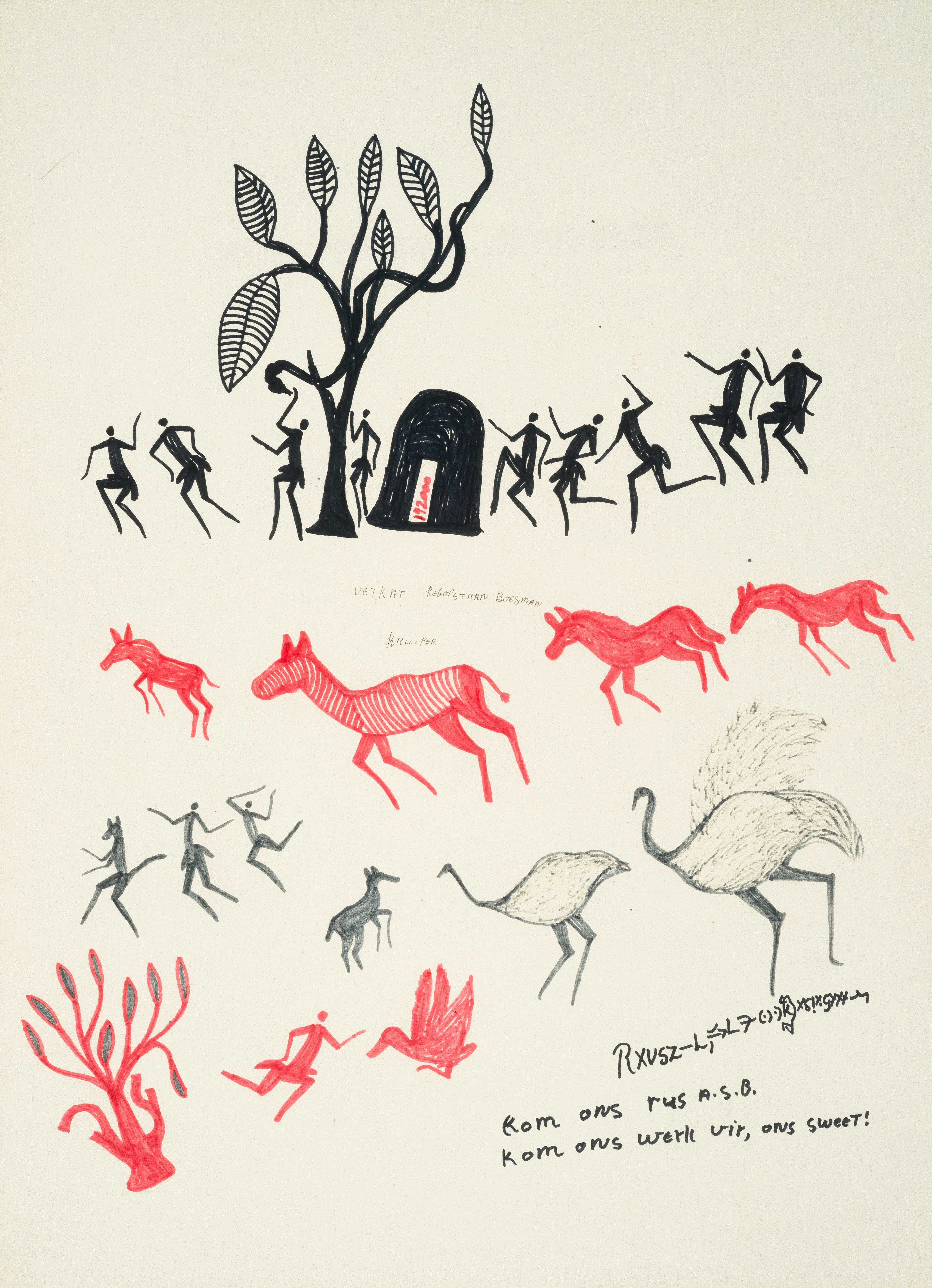 ---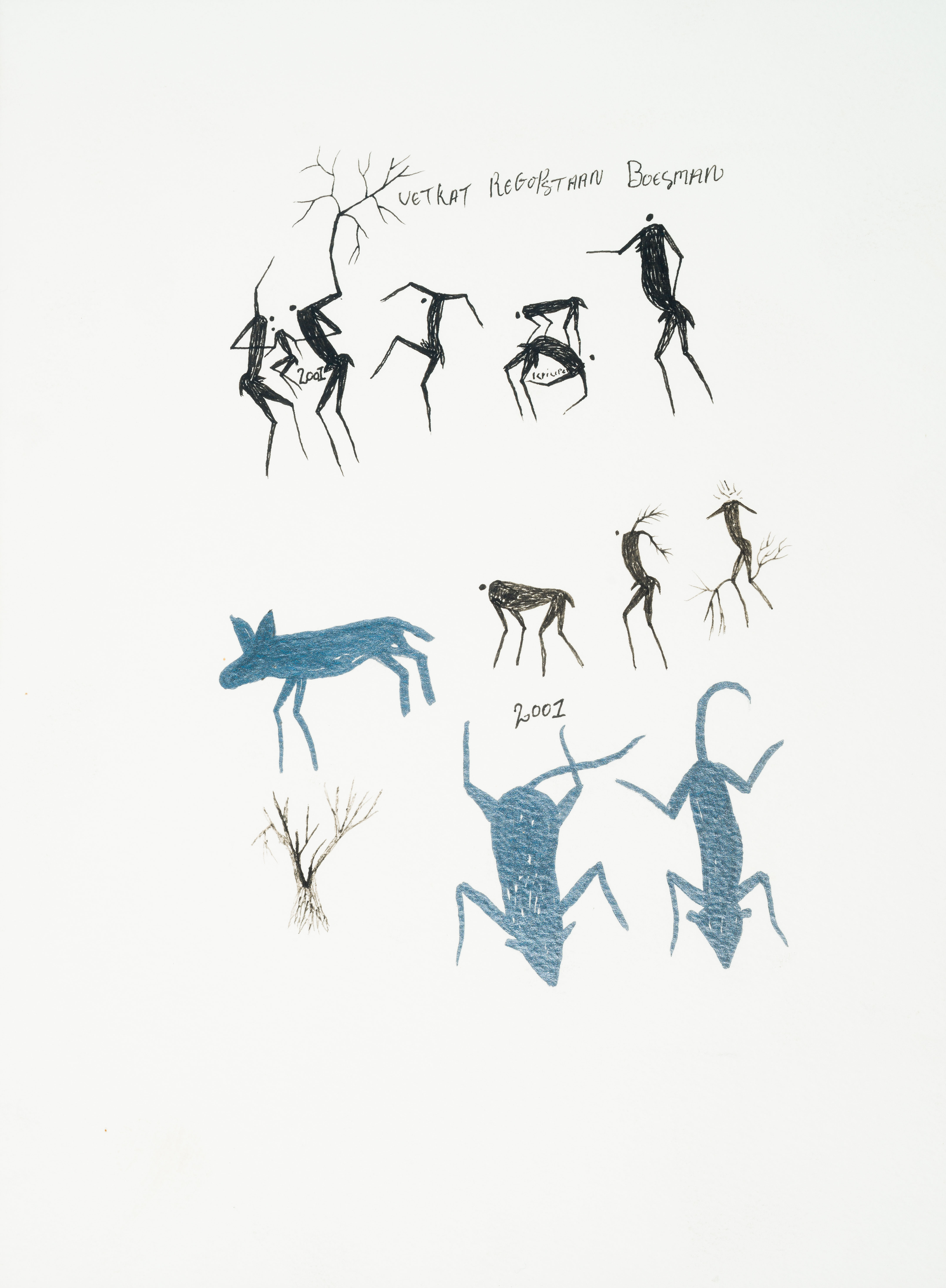 ---