Born 1945, Ghanzi district, Botswana - died 1995.
The San artist Qgoma Ncokg'o was a participant of the Kuru Art Project (see below). Art was not his primary occupation and his works are rarely seen or exhibited. In 1993 one of his artworks was chosen as theme for a postal stamp of Botswana.
As a typical San artist he was fascinated by nature. He tried to capture his own perception of nature on paper as replacement for the traditional rock. His works also depicts the spiritualism of his tribe that revolves largely around natural objects.
---
KURU ART PROJECT
The Kuru Art Project is a project of a community trust called the Kuru Development Trust. It is situated in D'Kar, a small settlement in western Botswana. In contemporary Africa, the San artists of the Kuru Art Project bring back the role of art as an expressive outlet for their traditions and recent life experiences, as their ancestors had done in the many rock paintings all over Southern Africa.  The Kuru Art Project encourages and assists these artists by exposing them to contemporary art materials and techniques and the administration and marketing of their art which became a much needed economic resource for this group of artists and their community.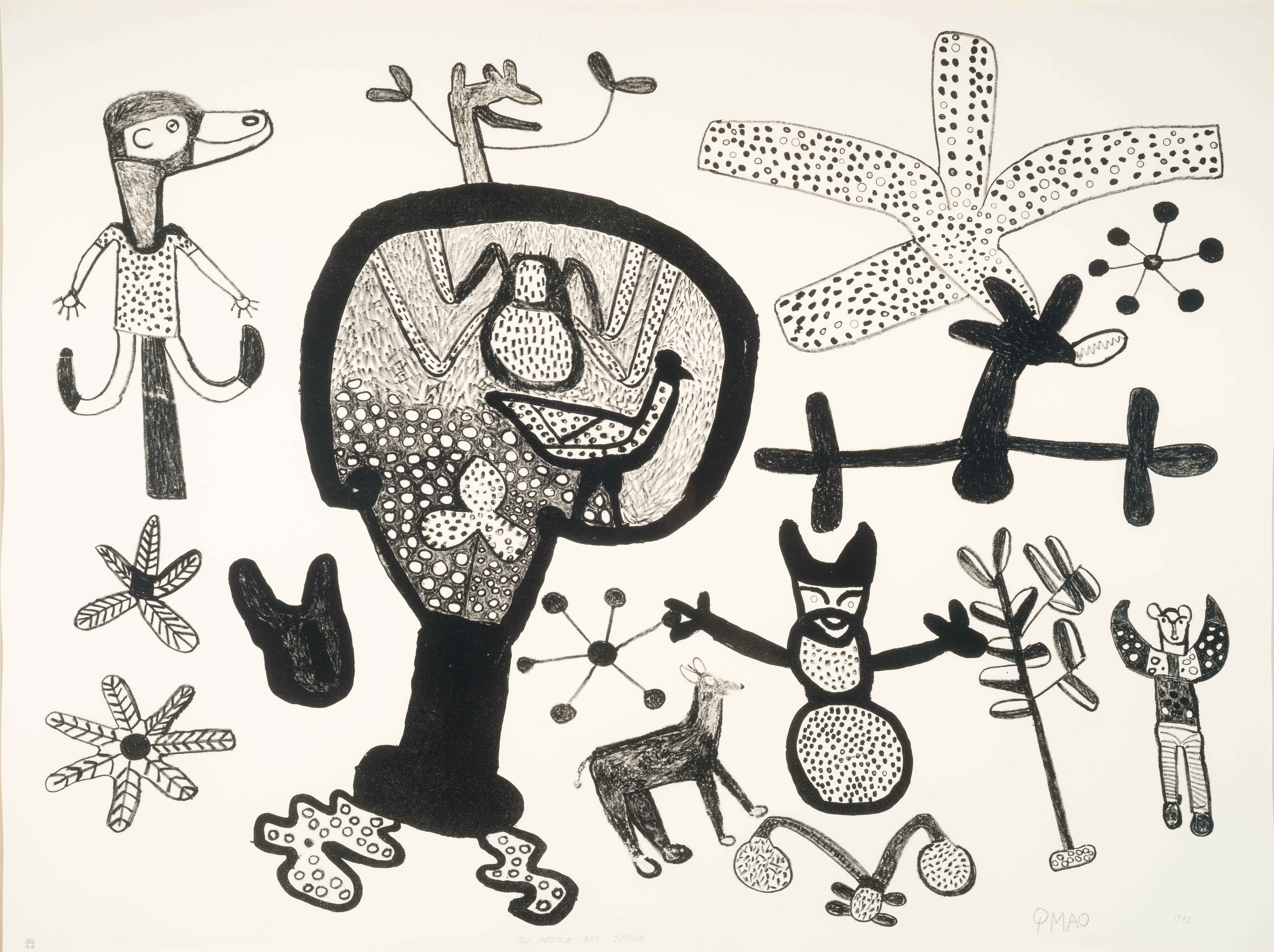 ---