Born in 1950, Makapanstad, Pretoria. 
As a child, Pudi lived a life of poverty, but often watched when his maternal grandfather, David Motladi, a carpenter, was at work. In order to survive, Pudi herded goats for relatives and thus only started school at age 11. Frustrated by his academic deficit, he soon dropped out, joined a local gang and became a street fighter. 
A forced removal relocated Pudi's family to Ga-Rankua Township outside Pretoria, and the separation from his gangster friends had a positive consequence, as at age 15 he met a teacher who encouraged him to take up wood carving. He went back to school at age 21, but again became despondent and dropped out. At that point Pudi sought out the company of other artists for advice. He met Motshile Nthodi, an artist who had contact with the Schweickerdt Arts Gallery in Pretoria. Nthodi was impressed by Pudi's work and helped him to stage his first one man exhibition, which launched his career as artist. 
Pudi's works are classified as African expressionistic, his forms are distorted and exaggerated. His wood carvings depict humans in their most abstract forms. He rejects the forms and conformity of naturalism, yet aim to evoke personal emotions. His works are reflections of his upbringing. His naivety to financial security motivates the style and appearance of his works. One of the most prominent figures in his works is the black male figure in his environment.
---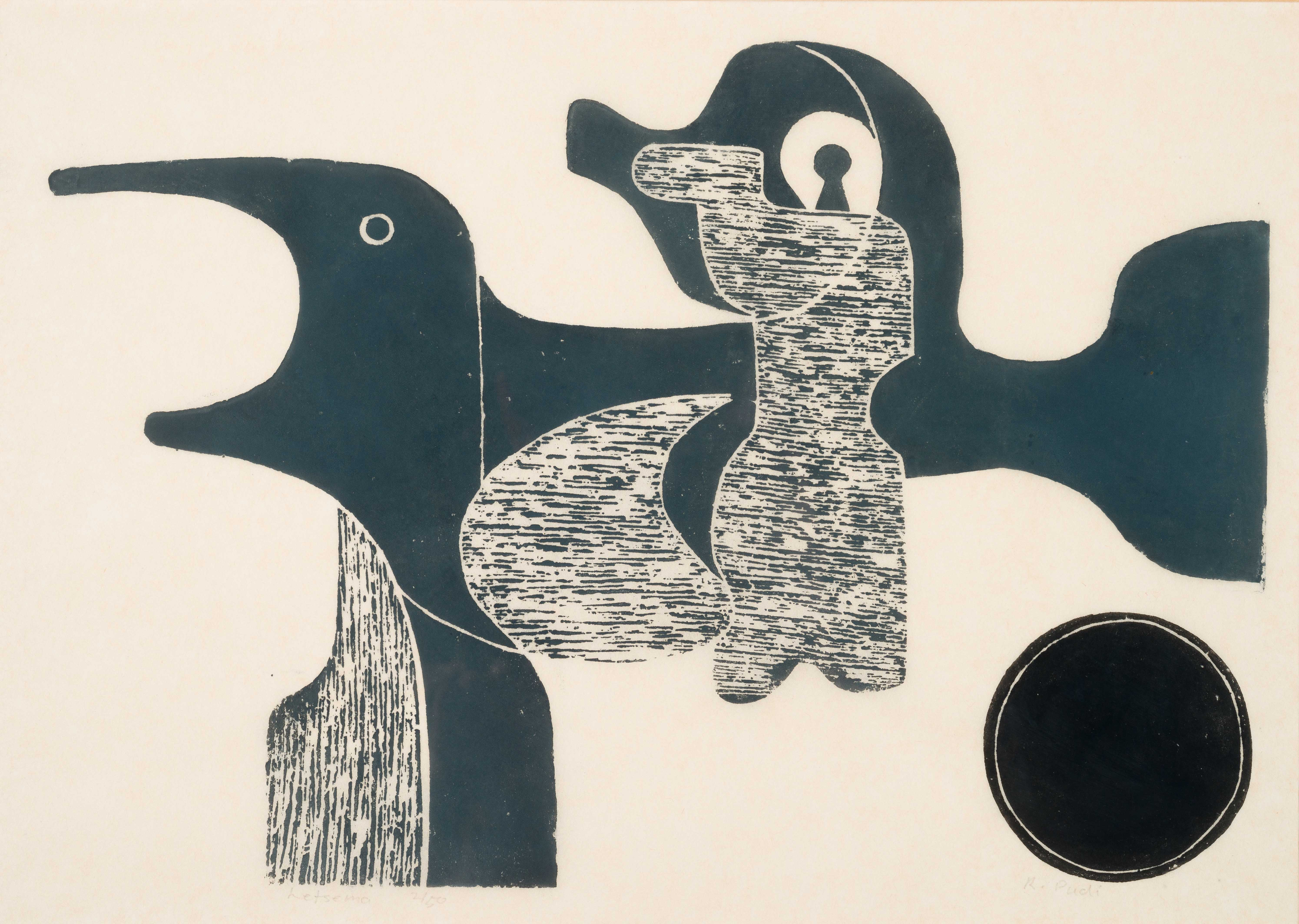 ---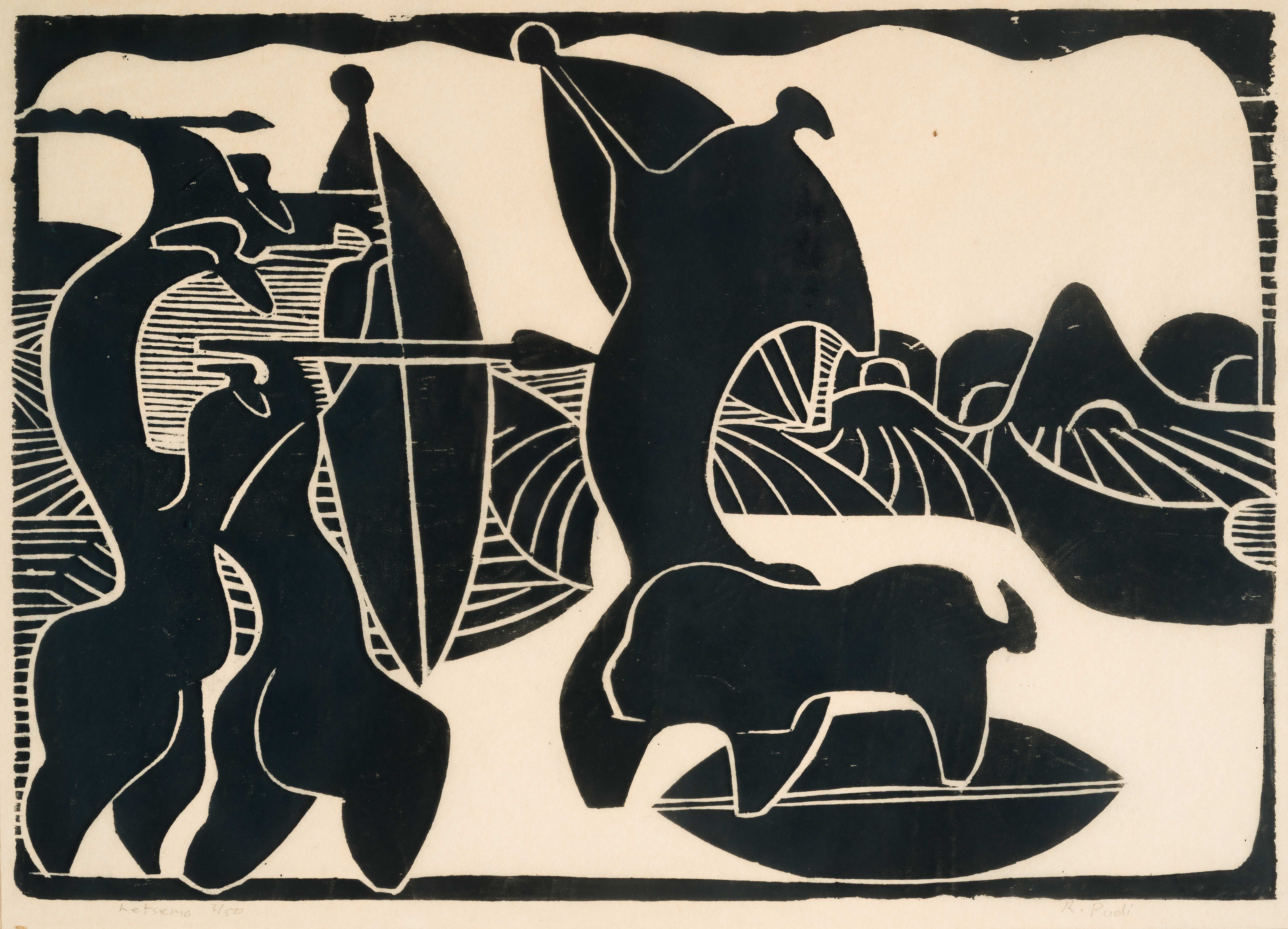 ---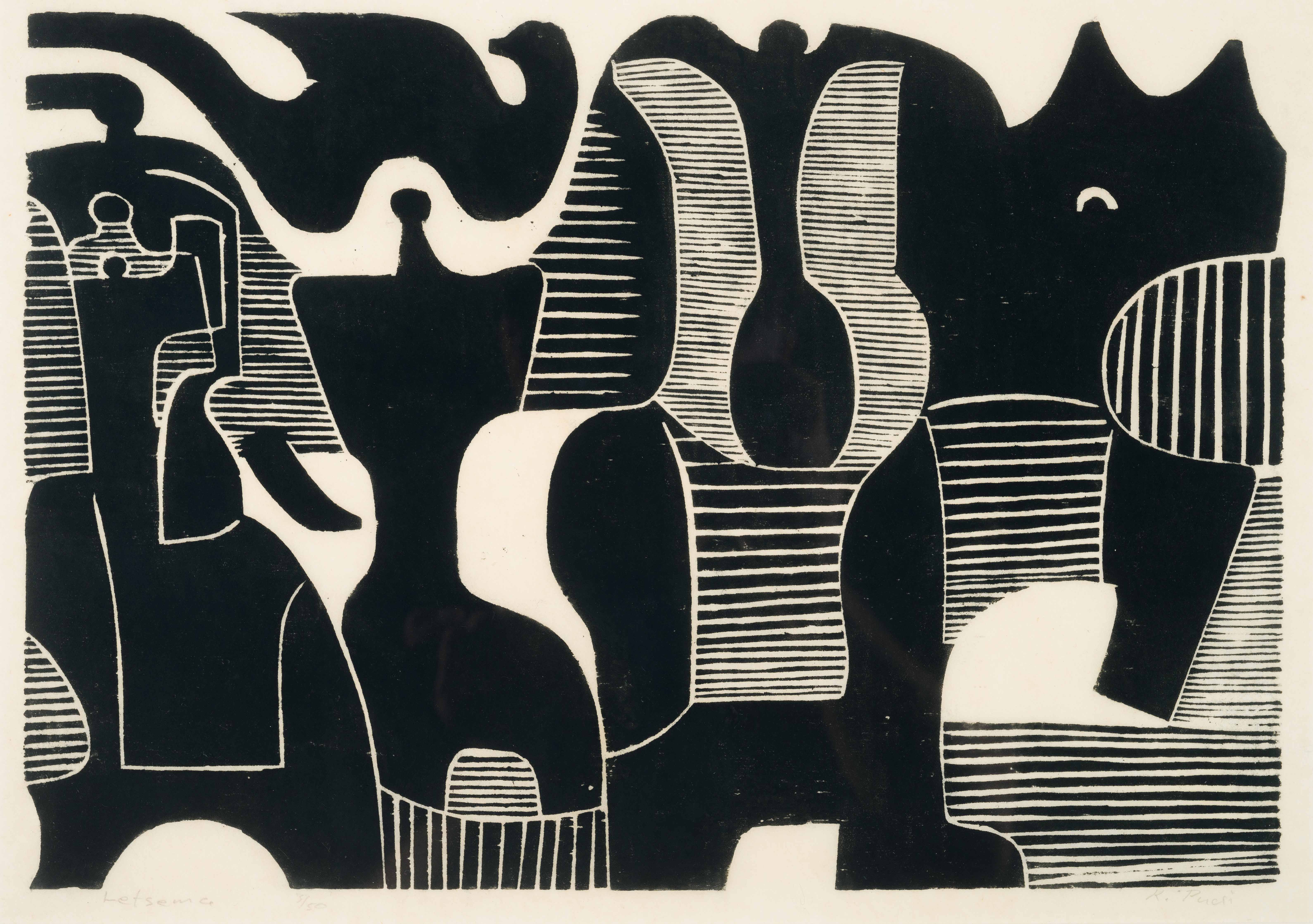 ---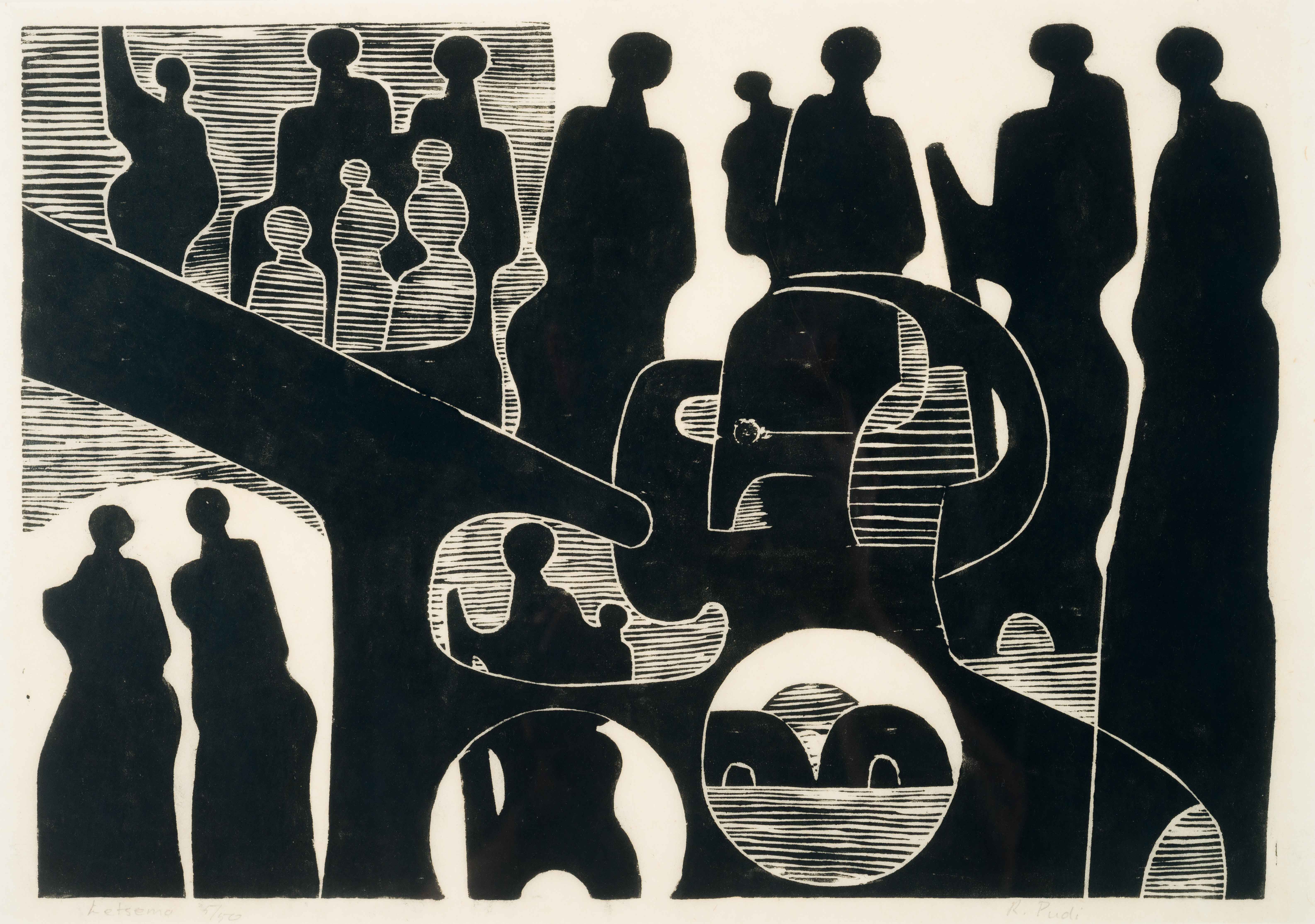 ---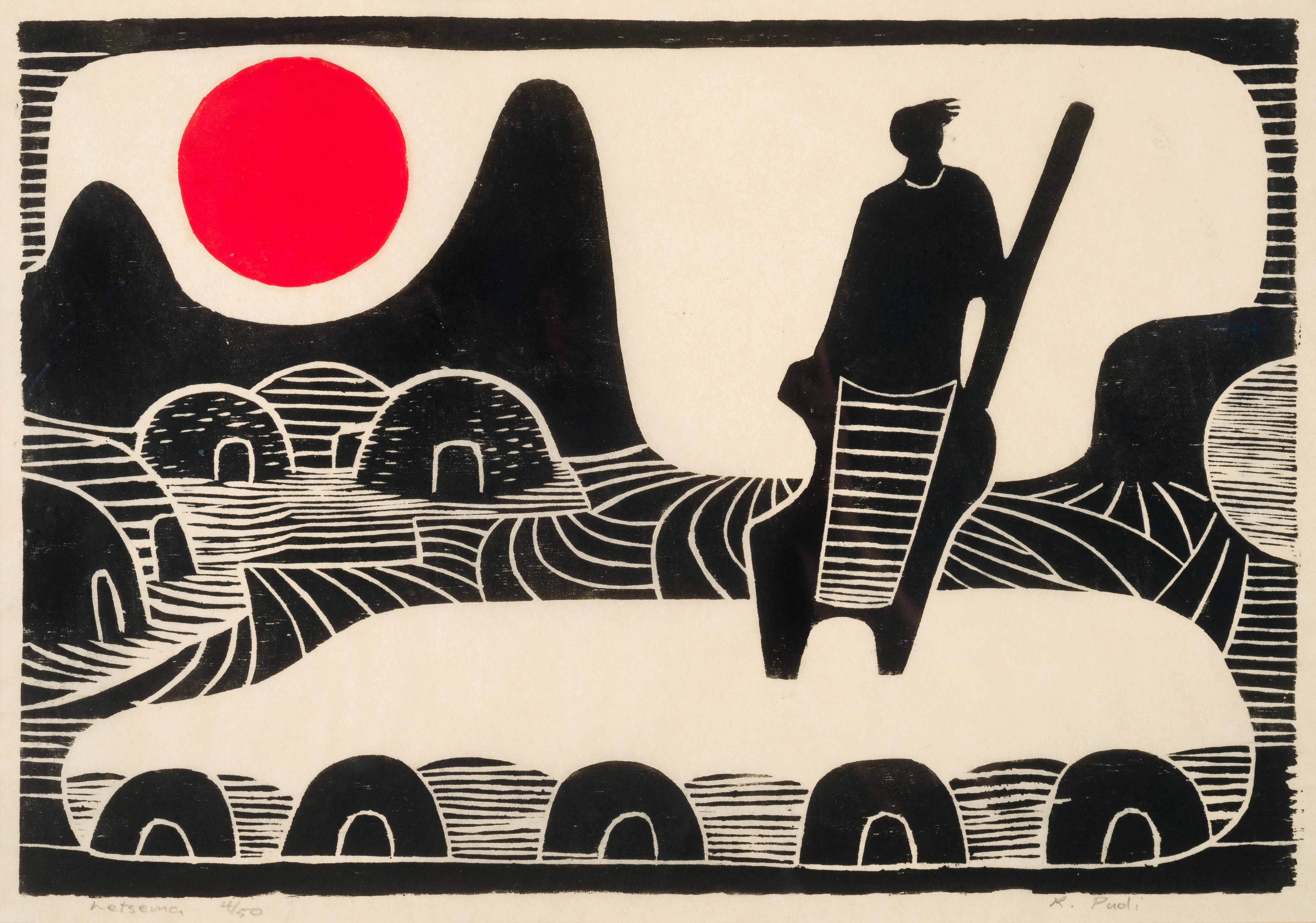 ---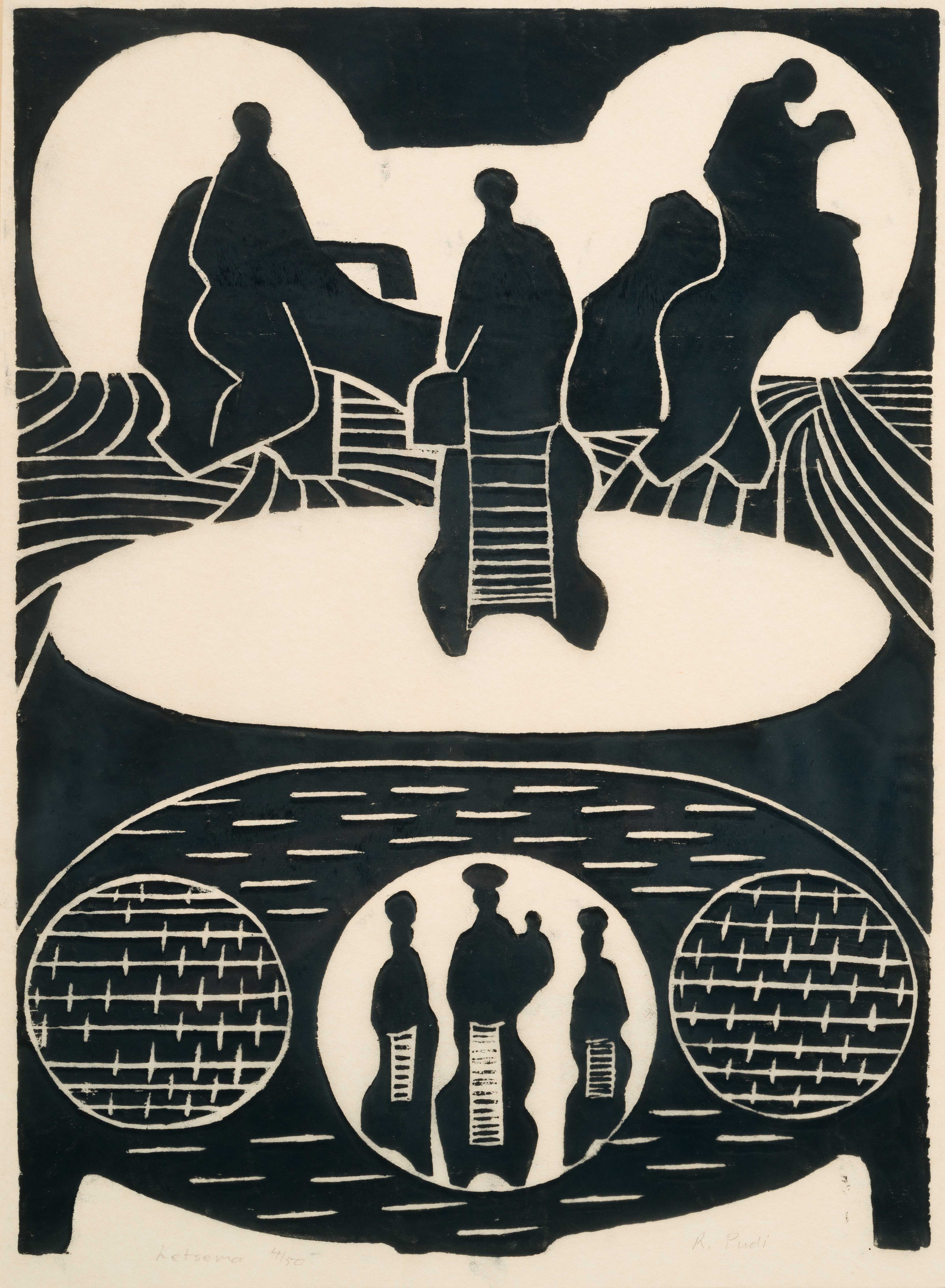 ---