Born in 1876, Karlsruhe, Germany - died 1960, Pretoria.
Erich Mayer was educated in Berlin, could not afford to study art, but won a bursary for architectural training. His studies were discontinued as a result of ill health. Seeking a more healthy climate, Mayer came to South Africa in 1896 and worked as a land surveyor in the Free State. He was captured during the South African War (1899-1902) and sent back to Germany by the British. He returned to South Africa in 1911, and eventually worked as a newspaper artist in Pretoria. Here he became acquainted with Wenning and Pierneef, to whom he taught the art of woodcut.
He held his first exhibitions in 1916, and in later years travelled the country with his wife by caravan, painting rural scenes. By the late 1920's his work became popular resulting in many commissions and exhibitions. Although he gained recognition during his career, he never reached the heights of his contemporaries during his lifetime. The works exhibited here are from his early career.
---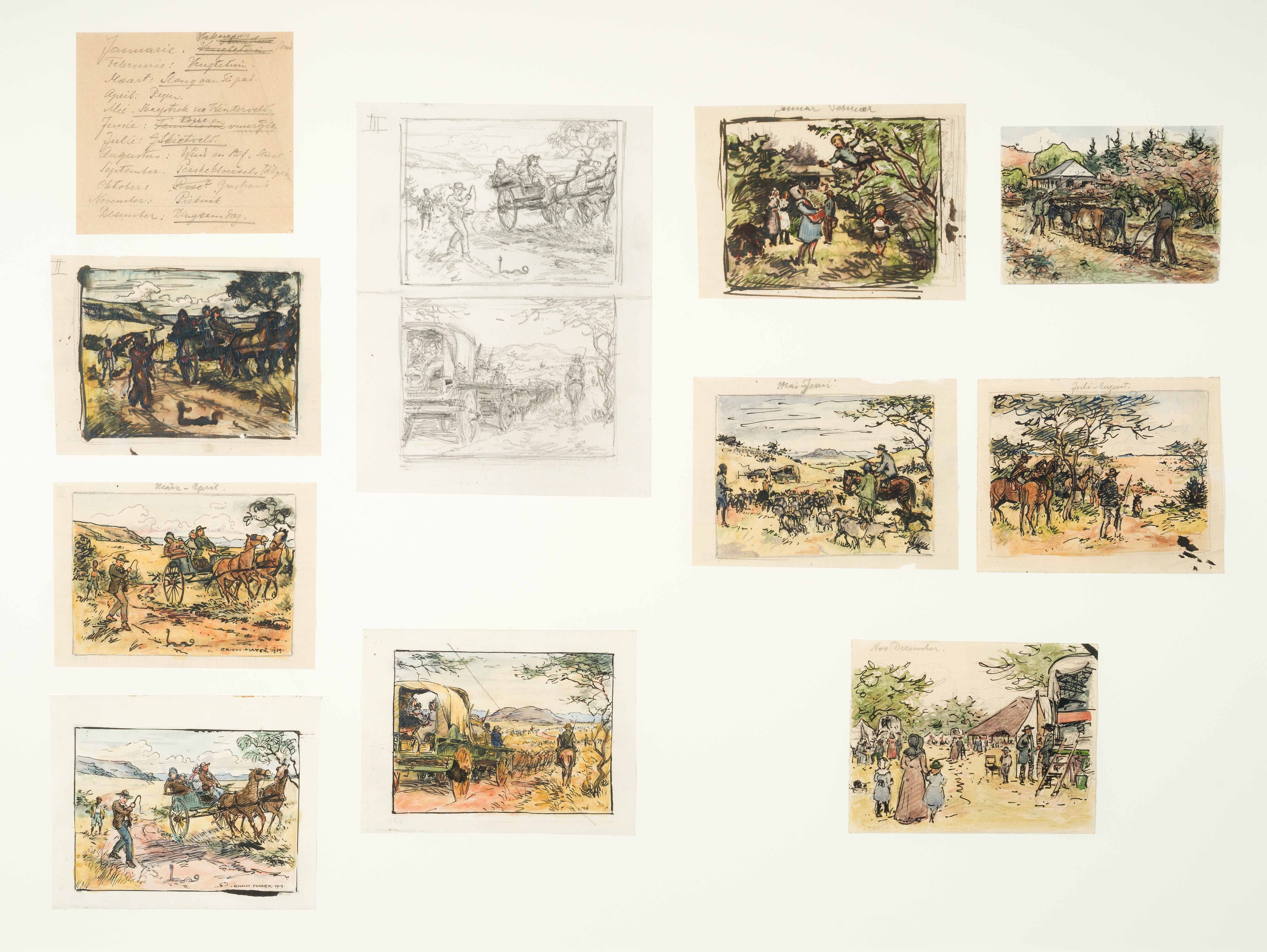 ---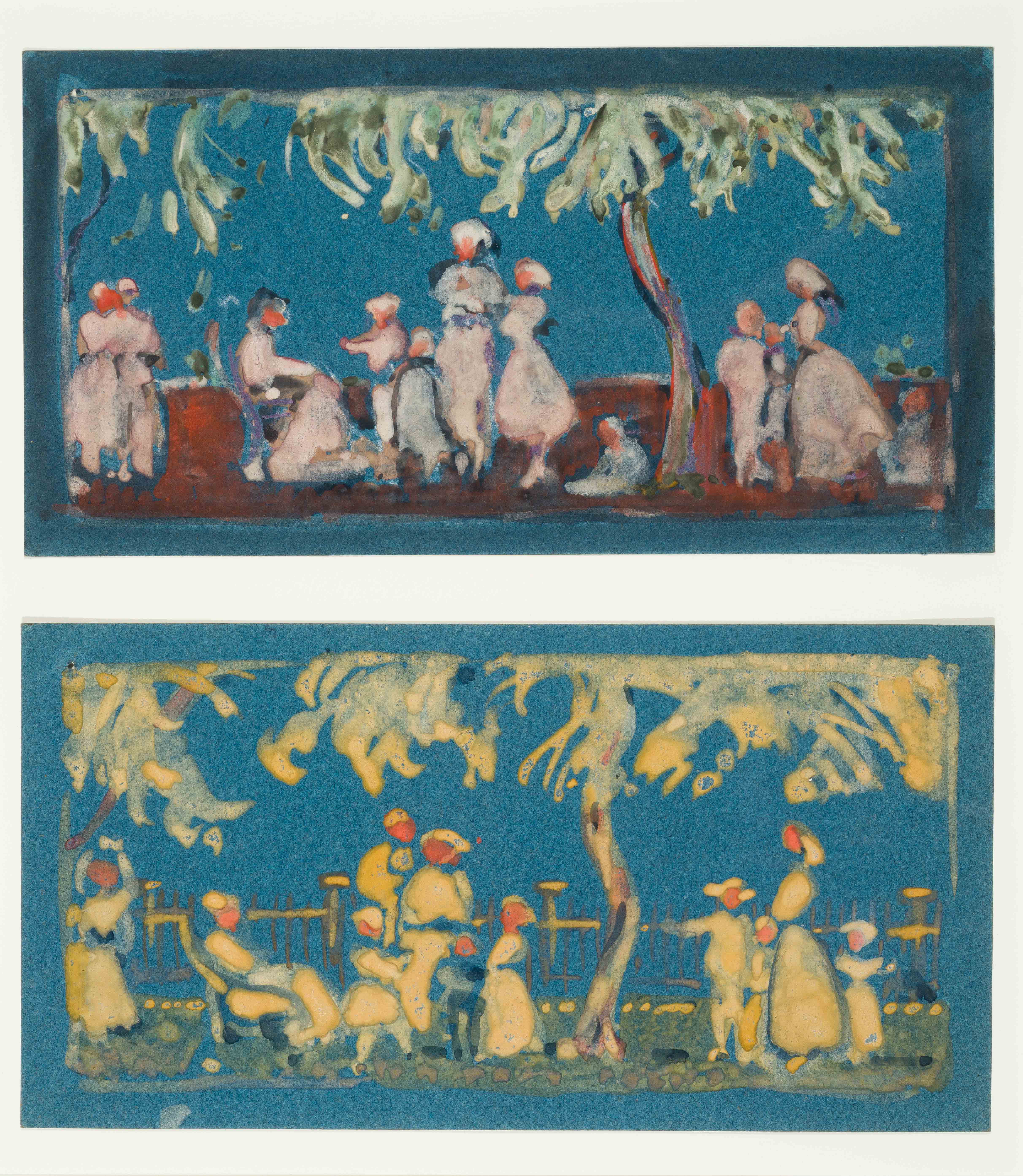 ---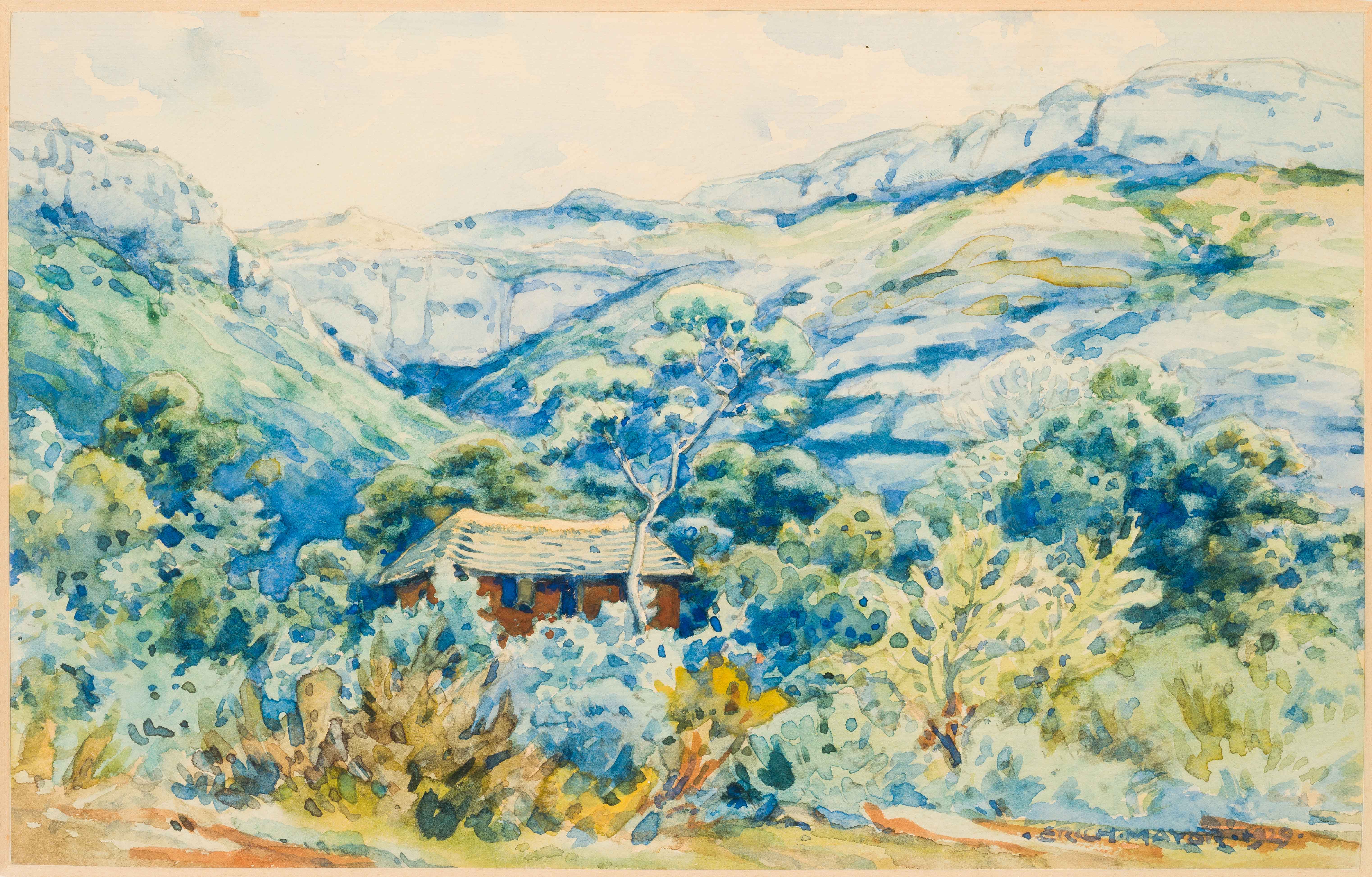 ---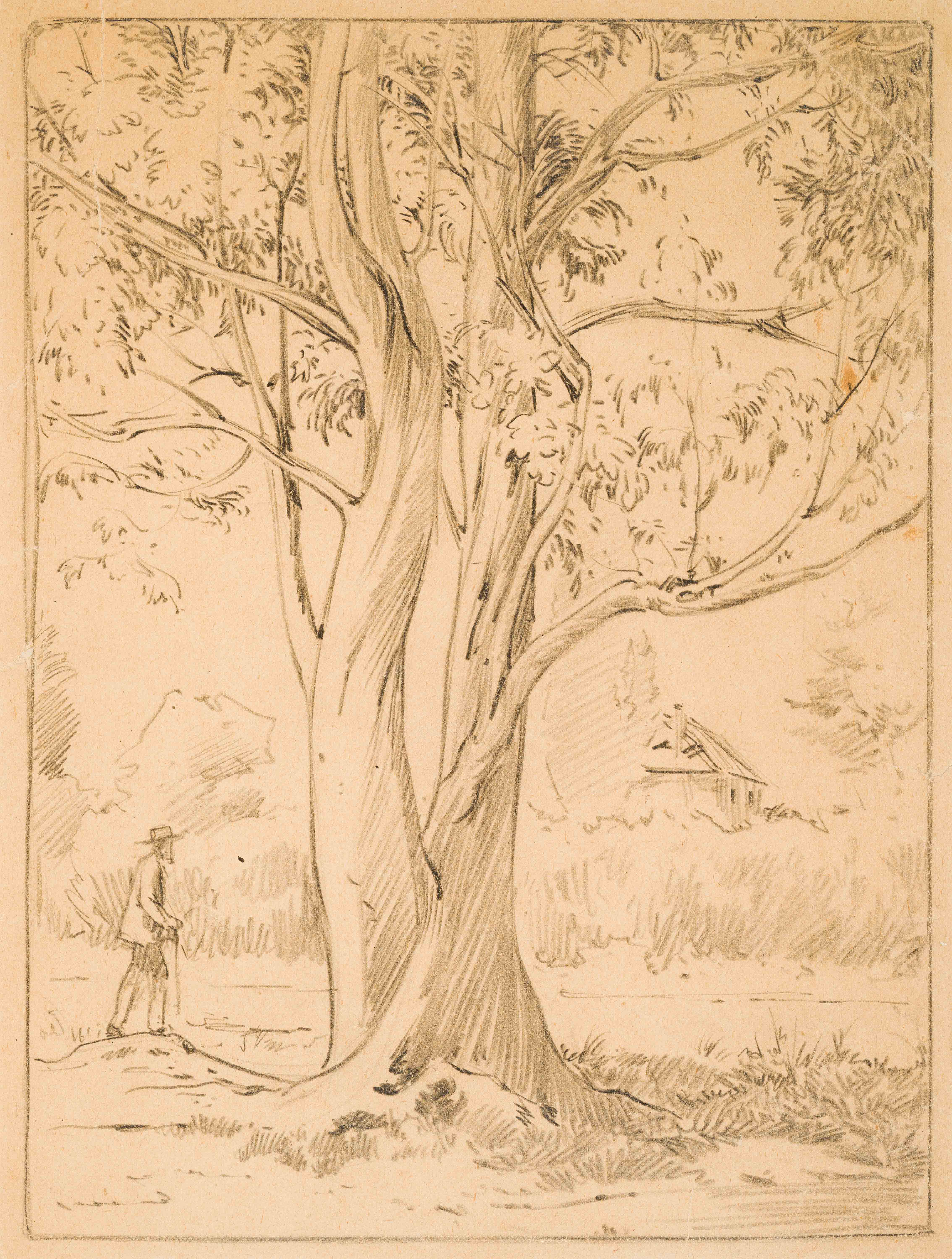 ---