Born in 1974, Pretoria.
Studying his Art Degree at the University of Pretoria Botha became known for his sculptures of cut paper from his first exhibition as a student. Probably best known for the controversy he stirred when creating a figure of Christ from bibles cut into the form. Today he is one of South Africa's leading sculptors.
Wall Flowers [Carved paper, 2000]
The sculpture is three heads of Hyenas cut from government forms and documents. Botha plays on the government employee being nothing more than a wall flower sitting and watching the world happen around them, without having any influence on it anymore like a stuffed animal on the wall.
---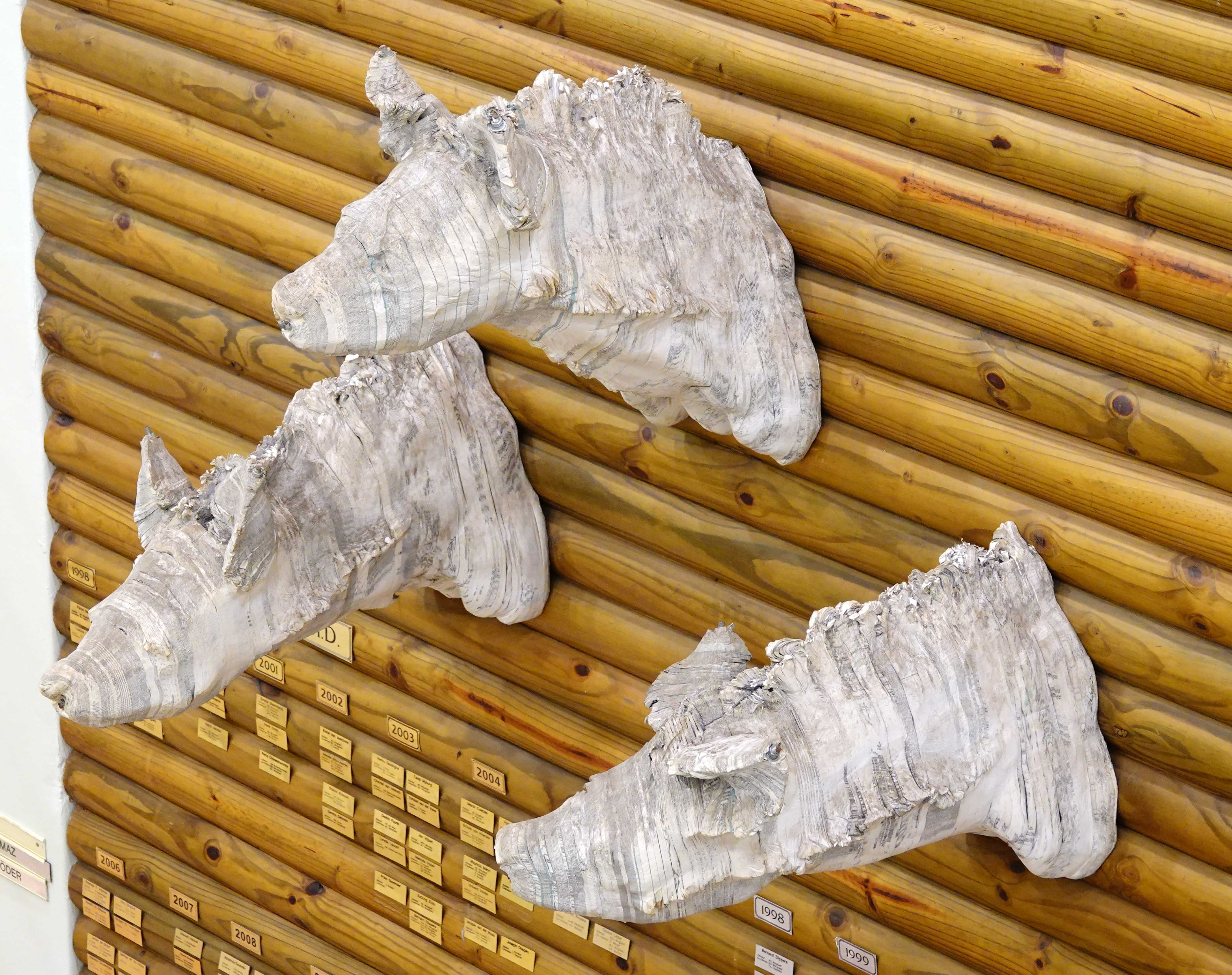 Wall Flowers
---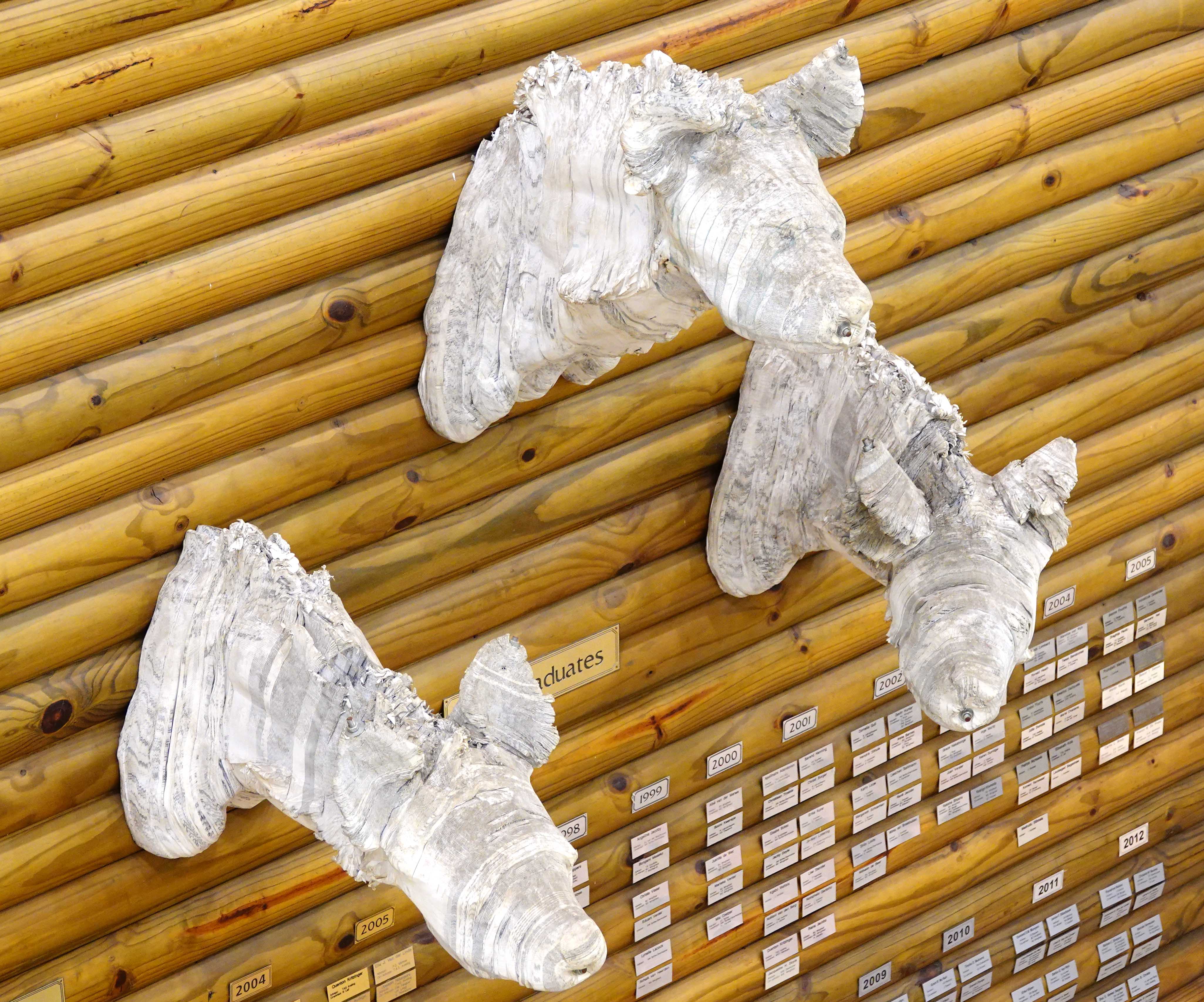 Wall Flowers
---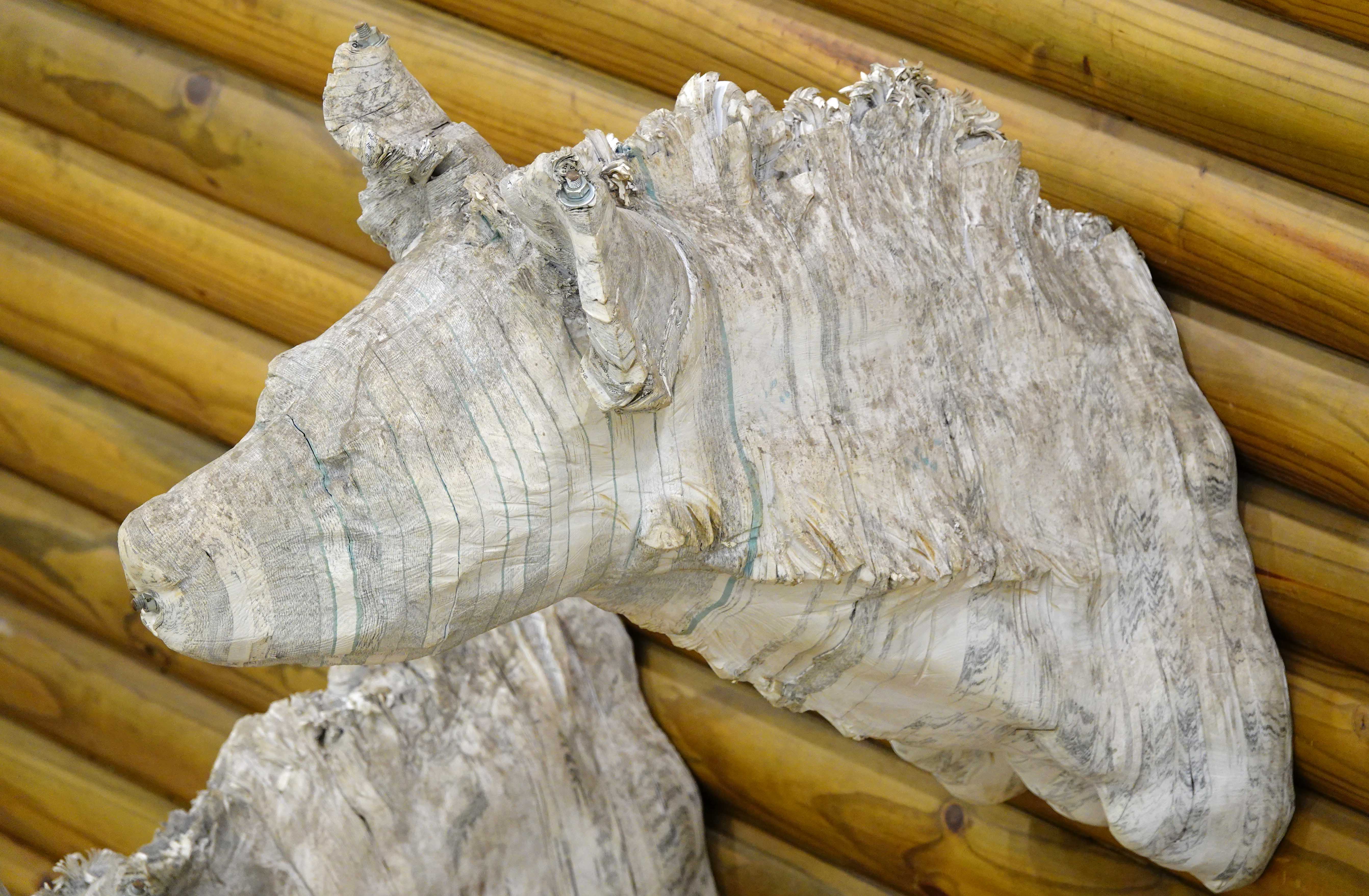 Wall Flowers
---