SASSB 2021 Webinar Series
WorkshopWe want to hear about your systematics research! The Southern African Society for Systematic Biology is hosting a webinar series to enable sharing of systematic research, both local and international, and to offer an online space for discussion about your systematic biology research, thoughts, & questions. The webinar will be a two-hour session on the First Thursday of the month at 16h00 SA Standard Time/Central Africa Time (UTC+02:00). The first half will be either recorded or live talks by an invited plenary speaker who will share their work on a specific theme, followed by a shorter talk within the same theme. After the talks and a Q&A session, the online space will be held open for 30 minutes for informal discussions and chats about the research presented, or other topics of interest to the systematics community.
For a line-up of speakers, you can also visit the SASSB website. Links will be distributed following registration, so be sure to sign up! Please contact Prof Fanus Venter if you have any questions.
SASSB Youtube channel: https://www.youtube.com/channel/UCJvJ558g5LJ5YWZxLgb3bBw
Scheduled events, themes and speakers
3 June 2021: Theme: Calibrating phylogenetic trees. invited speaker: Dr. Seraina Klopfstein. (https://www.youtube.com/watch?v=YKhe9j4I4po)
1 July 2021: (Joint session with FABI international series). Theme: Fungal evolution. Invited speaker: Dr. David Hibbett. (https://www.youtube.com/watch?v=6rD6lvCTsaw)
5 August 2021: Theme: Systematics In Angiosperm Taxonomy and Evolution. Invited speaker: Dr. Sandra Knapp. (https://youtu.be/2-qWngyDVpA)
2 September 2021: Theme: Biogeography. Invited speaker: Dr. Isabel Sanmartin. (https://www.youtube.com/watch?v=4I55JAQH3pI)
3 September 2021: Workshop on Bayesian methods in biogeography, presented by Dr. Isabel Sanmartin.
14 October 2021: Theme: Digital taxonomic data. Invited speaker: Donat Agosti, Plazi, Bern, Switzerland.
15 October 2021: Workshop on Data liberation from taxonomic literature using Plazi, presented by Marcus Guidoti, Carolina Socorowicz, and Donat Agosti
17 November 2021: (Join session with SASSB AGM). Theme Bayesian spatiotemporal reconstruction of SARS-CoV-2 spread. Invited speaker: Dr. Philippe Lemey, Rega Institute at KU Leuven, Belgium.
---
Upcoming seminar: 17 November 2021  -  Time: 16:00 (GMT+2)
Plenary speaker: Dr. Philippe Lemey from the Rega Institute at KU Leuven, Belgium.
Title: Evolutionary origins of SARS-CoV-2 and tracking its spread using phylodynamic data integration.
---
Registration information
Please fill in the registration form below should you wish to attend the SASSB 2021 Webinar Series. You will be provided with information regarding the seminar for each month via email, thus please ensure to give the correct email address.
REGISTRATION IS NOW CLOSED
Speakers
Seminars for November 17, 2021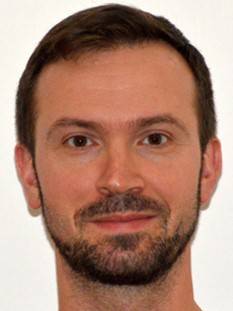 Plenary speaker: Dr. Philippe Lemey, Rega Institute at KU Leuven, Belgium.
Title: Evolutionary origins of SARS-CoV-2 and tracking its spread using phylodynamic data integration.
Abstract: SARS-CoV-2 genome data has been crucial to track the rapidly changing COVID-19 epidemic. The accumulation of high data volumes over short time makes time-consuming Bayesian phylogenetic inference impractical for real-time analyses. However, SARS-CoV-2 genomes come with a number of other challenges that can be confronted by Bayesian phylodynamic approaches. Specifically, these methods can take advantage of data integration opportunities and result in more realistic spatiotemporal reconstruction of SARS-CoV-2 spread. This will be demonstrated through the incorporation of global mobility data, individual travel histories and upsampled diversity in phylogeographic reconstructions. Such approaches allow addressing important epidemiological questions, such as to what extent lineage persistence and new introductions contributed to the COVID-19 resurgence in Europe late summer 2020. Various ways of making Bayesian inference more efficient and scalable will be highlighted in different settings.
Biography: Philippe Lemey holds a PhD degree in Medical Sciences from KU Leuven, Belgium (2005), and was a Marie-Curie postdoctoral fellow in the Evolutionary Biology group at the Department of Zoology, University of Oxford, from 2005 to 2007. Philippe is now a full Professor at the Rega Institute, KU Leuven, where he studies the evolutionary processes that shape viral genetic diversity, spanning large-scale epidemic processes as well as small-scale transmission histories and within-host evolutionary processes. He is the senior editor of the second edition of the Phylogenetic Handbook and a two-time ERC grant awardee. His team contributes to the BEAST software (http://beast.community) for phylogenetic and phylodynamic reconstruction, with applications to many viruses, most notably HIV, influenza, Ebola, Lassa virus and SARS-CoV-2.

Seminars for October 14, 2021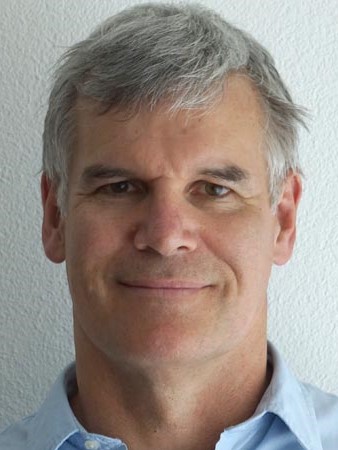 Plenary speaker: Dr. Donat Agosti, President and founder of Plazi, Switzerland
Title: Plazi: unlocking the scientific literature related to biodiversity.
Abstract: Scholarly knowledge about biodiversity is documented in hundreds of millions of pages of scientific literature. This includes original descriptions of all species on earth, and the chain of taxonomic treatments that might follow them, linked by citation. These treatments include statements about species distribution, behaviour, life forms, ecology, conservation status, and changes to species limits through splitting or synonymy. Each taxonomic name has at least one taxonomic treatment, a well delimited section in a scholarly publication. In the digital age, linking a taxonomic name to the respective treatment allows a potential entry point to all other knowledge about that species within the digital realm. This not only provides immediate online access, but it can save tremendous time and effort for researchers. Plazi is a Swiss NGO with the mission to liberate data from taxonomic publications and make it openly and immediately accessible. It is a virtual organization with a production facility in Porto Alegre, Brazil. It maintains two research infrastructures, TreatmentBank and the Biodiversity Literature Repository, which liberate data and provide long term access respectively. Currently, Plazi has liberated over 600,000 taxonomic treatments and 400,000 figures from over 65,000 articles. Data can be analysed and assessed for article and treatment level data. Quality controlled data is available permanently on the Biodiversity Literature Repository or via applications providing a general image (Ocellus) or taxonomic names (Synospecies) based access. These data are increasingly reused. Plazi provides over 55% of datasets to the Global Biodiversity Information Facility (GBIF), making it the largest single dataset provider, and is the sole source of over 80,000 species names from its publications mediated data. Over 489 publications have been based on these data to date. Plazi has developed tools to liberate data that are openly accessible, and is opening up courses to allow partners to make use of these tools and infrastructure to process their specific publications, such as those covering a particular taxon or geographic region, or published by a natural history institution. This presentation will provide an overview of Plazi, it's data and processing and thoughts on how to involve the community.
Biography: Donat Agosti is President and founder of Plazi, a Swiss NGO started in 2008. He obtained a PhD in natural sciences from the Swiss Federal Institute of Technology, and undertook postdoctoral fellowships at the Natural History Museum in London, the Australian National Insect Collection, the American Museum of Natural History, and a fellowship at the Jet Propulsion Laboratory in Pasadena. He specialized in ant systematics, collected ants in over 40 countries, published numerous scientific articles, and co-edited a widely cited handbook on measuring and monitoring biodiversity using ants. In 1995 he developed a website to provide taxonomic data on all the ants of the world (antbase.org), which led to the development of Plazi and its two research infrastructures, TreatmentBank and the Biodiversity Literature Repository, demonstrating the power of providing access to data extracted directly from publications. With Plazi he leads the development of novel means of liberating taxonomic data from the primary literature, including the TaxPub/JATS XML schemas for taxonomic treatments, and more recently, the new MaterialCitation class in the Darwin Core standard which allows for specimens cited in the literature to be linked directly to their occurrence records provided by museums or other sources. He works closely with Pensoft Publishers to implement these tools to automate data extraction from the literature, with over 30 journals now making use of them, including Phytokeys, Zookeys, and African Invertebrates. Plazi also publishes treatment article datasets directly to GBIF, which provide over 80 000 taxon names which do not exist in any other GBIF datasets. He currently lives in Switzerland, has lived and worked in the UK, Australia, USA, Egypt, Iran, and France, due to a better, diplomatic half who, at the same time is one of the main reasons Plazi and many of the advances in access to biodiversity literature materialized. He is father of two sons, neither of whom wanted to become a biologist. He enjoys exploring nature and is an avid iNaturalist user.

Local speakers:
Speaker: Thembile Khoza: Zoological Research, Foundational Research and Services, SANBI
Title: Compiling and dissemination of Animal Checklist for South African species.
Abstract: The South African National Biodiversity Institute (SANBI) is mandated through National Environmental Management: Biodiversity Act (2004) to co-ordinate and promote the taxonomy of South Africa's biodiversity. In partial fulfillment of the mandate, SANBI embarked on an initiative to develop and regularly update the checklist of animals in the country. The checklist is to list the estimated 65000 animal species described from South Africa, their distribution and conservation status. In collaboration with partner institutions and taxon experts, a checklist of South African animal taxa is compiled and systematically updated based on literature and expert consultations. Up-to-date lists are shared as an open, freely accessible and trusted digital resource through National Biodiversity Information System (NBIS). To date, progress has been made on most of the major groups with taxon experts working on them, these include arachnids, butterflies, mammals, birds, fishes, frogs and reptiles. The National Animal Checklist is guided by the animal checklist policy, which provides standard guidelines for the compilation, updating, verification and curation. 
Speaker: Ronell Klopper: Foundational Research & Services Directorate, SANBI
Title: The South African National Plant Checklist and e-Flora of South Africa projects.
Abstract: The South African National Plant Checklist forms the taxonomic backbone to which all other data on our unique plant diversity are linked. The e-Flora of South Africa builds on the checklist and provides descriptive data for every species. Together these two resources deliver the foundational data required for plant diversity research and projects in South Africa. This presentation will give a brief overview of the SA National Plant Checklist and the e-Flora of South Africa projects, their history, aspects around their compilation, and outputs from these initiatives.
Seminars for September 2, 2021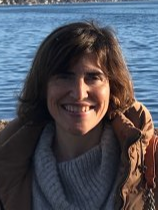 Plenary speaker: Dr. Isabel Sanmartin, Department of Plant Biodiversity and Conservation, Royal Botanical Garden, CSIC
Madrid, SPAIN
Title: The Rand Flora Revisited: New approaches for bridging the micro and macroevolutionary levels in biogeography and evolution
Abstract: Evolutionary biologists and biogeographers, in their efforts to determine which factors govern biodiversity dynamics, have used two approaches that differ primarily in the taxonomy level they focus on: microevolutionary processes (genetic drift, mutation, migration) act mostly on individuals and populations, while macroevolutionary processes (extinction, dispersal, speciation) focuses on diversification at and above species level in relation to environments and over longer time scales. These two levels are difficult to bridge because they often imply different analytical techniques (population genetics vs. phylogenetics) and data sources (multicopy DNA vs nucleotide substitutions in protein-coding genes). The advent of Next Generation Sequencing techniques has made this feasible by scaling up the numbers of genes, individuals, populations, and species sampled in a cost-effective way. Techniques like target sequencing permit to obtain large datasets of DNA sequences for hundreds or thousand of markers across different phylogenetic levels. This molecular revolution has gone in hand in hand with new advances in the development of analytical approaches, and the exponential growth of bioinformatics. In this conference, I will review advances in the fields of statistical phylogenetics and machine learning, and show with examples how their integration with NGS molecular techniques and external sources of evidence (e.g., paleoclimatic reconstructions, ecological traits) allow us to explore patterns and processes of biotic assembly at different spatio-temporal scales, from extinction and adaptation of species to climate change to population decline and demographic expansion in more recent times. For this, I will use a continental floristic  riddle, the Rand Flora, where sister-taxa at various taxonomic levels (populations, species, clades) occur on opposite sides of the African continent; the pattern has been explained by the effects of ancient and ongoing climate-driven extinction.
Biography: I am a senior scientist at the Royal Botanical Garden, CSIC, and an evolutionary biologist interested in the theory and methods of biogeographical inference. One of my research areas is the analysis of macroevolutionary patterns of distributions across a diverse array of organisms (plants, animals, fungi). Another is the development of new analytical tools, especially Bayesian inferential methods, to unravel those processes underlying species distributions. My latest projects focus on the integration of phylogenomic data into such tools and the use of additional sources of evidence (fossil record, environmental models) to understand the link between climate change, geographic evolution, and extinction.

Local speakers:
Speaker: Joanne Bentley: African Climate Development Initiative (ACDI), University of Cape Town
Title: Lineage origin, historical migration patterns, and the contributions of geographic proximity and ecological filtering to dispersal in an African-centred paper daisy lineage.
Abstract: Background: Long-distance dispersal and range expansion were explored in the "Relhania clade", a diverse (ca. 120 species) and morphologically-disparate lineage of "paper daisies" (Gnaphalieae: Asteraceae) that associates with cool-growing season habitats in southern and East Africa, and in the greater Mediterranean region. A model-based biogeographic approach was used to explore historical range movements in the Relhania clade by inferring the centre of origin and the directionality and timing of range expansion. The relative importance of geographical distance and ecological filtering as determinants of dispersal was also explored. Results: Multiple northwards migrations from a centre of origin in southern Africa were inferred since the Miocene, with geographic proximity being a strong determinant of dispersal. Ecological filtering was also found to shape dispersal in this clade, with members selecting to migrate within a moderate temperature and rainfall range, avoiding extreme niches. 
Speaker: Seth Musker: University of Bayreuth (linked to UCT)
Title: The genomics of dynamic diversification on a continental archipelago: the case of Erica abietina from the Cape Floristic Region: Or 'What to call the things that I'm calling things'.
Abstract: There is an increasing recognition that understanding the process of speciation requires detailed investigation of systems in which species limits are 'fuzzy' and factors such as divergence, convergence, gene flow and selection are at play. With close to 700 species, Erica L. (heathers; Ericaceae) is by far the largest plant genus in the Cape Floristic Region, and yet the reasons for its diversity remain obscure. One remarkable characteristic is the apparent lability of floral trait evolution, as indicated by a phylogenetic hypothesis of roughly 60% of Cape Erica (Pirie et al., 2016). Erica abietina L. s.l. (Pirie et al., 2017) shows clear variation in floral length and colour: of its four subspecies, two (E. a. abietina and E. a. atrorosea) have long flowers (18-26 mm) and two (E. a. constantiana and E. a. diabolis) have short flowers (8-14 mm), while one (E. a. abietina) has red flowers, and the rest are pink (Oliver & Oliver, 2002) . The species is confined to the Cape Peninsula, an isolated mountain range separated from the rest of the Cape Fold mountains by an extensive plain of mostly unsuitable habitat. These factors make E. abietina an excellent subject for speciation research at the interface of micro- and macroevolution. Using reduced-representation sequencing (GBS; (Elshire et al., 2011) ) data from 61 E. abietina samples representing all subspecies and several putative hybrids, we uncovered several interesting and sometimes unexpected patterns:
The four subspecies are genetically distinct, but absolute divergence varies considerably;

 the short- and long-flowered subspecies are not each other's closest relatives, suggesting convergent evolution of floral traits;

there are two previously unrecognized genetic groups within E. a. atrorosea that are geographically isolated and associate with different geological substrates;

both between and within floral types, individuals with mixed ancestry are      common and occur in geographical contact zones, in one case forming a hybrid swarm; and

networks including two reticulations involving both E. a. atrorosea lineages are strongly favored over the best-supported strictly bifurcating species tree.
To dive deeper, we investigated the role of selection in divergence of the very closely related and parapatric E. a. abietina and E. a. diabolis by scanning for highly divergent loci. BLAST searches of candidate loci uncovered two interesting cases: 1) a locus near a probable flavonol synthase gene which could be involved in flower colour variation, and 2) a locus near a probable microtubule-associated protein coding gene, which might regulate petal cell growth and thus control flower
length. We hypothesize that strong divergent selection acting on flower-trait genes is responsible for the maintenance of these distinct forms despite ongoing gene flow, and that these subspecies could be in the very early stages of speciation.

Seminars for August 5, 2021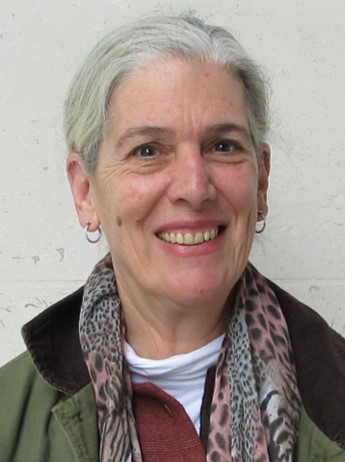 Plenary speaker: Dr. Sandra Knapp, Department of Life Sciences, Natural History Museum, London.
Title: Solanaceae – more than potatoes and tomatoes!
Abstract: The nightshade family – Solanaceae – is the source of many products used by people all over the world, way more than just the origin of chips and ketchup. For only a medium-sized plant family, the nightshades really pack a punch, both in terms of commercially important foods and medicines, but also in terms of under utilised crops important for local agriculture. For understanding the potential utility of these species, both taxonomy – species recognition and identification – and phylogenetics – species relationships – are vitally important. One without the other only gives us half the power. I will briefly review the diversity of the family, then focus on the megadiverse genus Solanum. With more than 1,200 species and distributed worldwide, Solanum is most diverse in the Neotropics, but recent work has shown that diversification is fastest in Africa and Australia, counter to expectations. Africa has also been crucial in the evolution of several crops – some globally, some locally important. I will explore the nexus between taxonomy and phylogeny in Solanum, and finally suggest areas for further research into both that will aid our understanding of both biology and conservation of these plants both ex situ and in their native ranges.
Biography: Dr Sandra Knapp is a botanist who is a specialist on the taxonomy and evolution of the nightshade family, Solanaceae, and she has spent much time in the field collecting plants, mostly in South America. She works at the Natural History Museum, London, where she arrived in 1992 to manage the international project Flora Mesoamericana - a synoptic inventory of the approximately 18,000 species of plants of southern Mexico and the isthmus of Central America. She is the author of several popular books on the history of science and botanical exploration, including the award-winning Potted Histories (2004), and more than 200 peer-reviewed scientific papers. She is actively involved in promoting the role of taxonomy and the importance of science worldwide.  Sandy is a trustee of several conservation and scientific organisations, and in May 2018 took office as President of the Linnean Society of London. In 2009 she was honored by the Peter Raven Outreach Award by the American Society of Plant Taxonomists for her work in public engagement with science and the UK National Biodiversity Network's John Burnett Medal for her work in biodiversity conservation; she holds honorary professorships at University College London and Stockholm University. She is a Fellow of the American Academy of Arts and Sciences and the Academia Nacional de Ciencias in Argentina. Her work in Solanaceae spans biodiversity from taxonomy to phylogenetics and evolution, with a focus on the wild relatives of important solanaceous crops. She is currently working on in-depth taxonomic treatments of members of the family in Australasia and South America and on phylogenetics and diversification of Solanum worldwide.
Local speakers:
Speaker: Bianca Ferreira: University of the Witwatersrand
Title: Morphometric and molecular analysis of the Senecio achilleifolius complex (Senecioneae, Asteraceae) in South Africa.
Abstract: 
Speaker: Frederik Becker: Stellenbosch University Botanical Gardens
Title: The gigas effect: A reliable predictor of ploidy? Case studies in Oxalis.
Abstract: A Whole genome duplication (i.e. polyploidy) is an important evolutionary process. Its long-term evolutionary potential to generate diversity and lead to lineage divergence remains a mystery. Polyploidy often causes major phenotypic changes in polyploids of which the most prominent is termed the "gigas" effect. This enlargement of plant traits (gigas effect) has been associated with fitness advantages in polyploids. Using Oxalis as a study system, we examine whether Oxalis polyploids exhibit the gigas effect using 24 species across the genus from the Oxalis living research collection in the Stellenbosch University Botanical Gardens. We also tested for phenotypic and ecological differences between diploids and polyploids in a globally invasive and local weedy species, Oxalis purpurea. Using known correlates of the gigas effect, we show that Oxalis polyploids display a very small and inconsistent gigas effect. This is contrary to predictions from literature. Oxalis purpurea polyploids, however, produced significantly more and larger clone bulbs than diploids did. Polyploid success and persistence in Oxalis could be as a result of a temporary initial gigas effect - upon polyploid formation. This effect can later become diluted through local adaptation. The tendency of Oxalis purpurea polyploids to produce more and larger clone bulbs could potentially explain how Oxalis polyploids persist and become widespread after successful establishment.
.

Seminars for July 1, 2021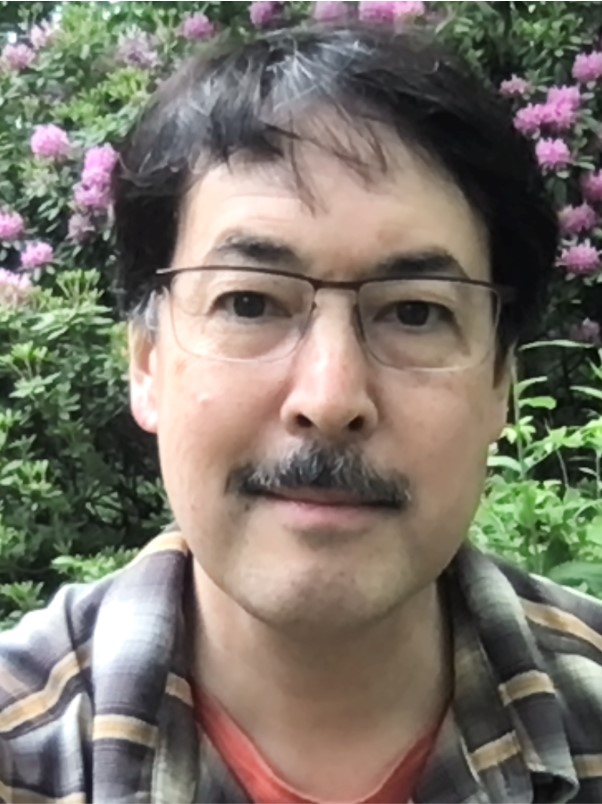 Plenary speaker: Dr. David Hibbett, Clark University, Massachusetts, USA
Title: Phylogenomics of Lentinula and the origin of cultivated shiitake mushrooms
Abstract: Shiitake (Lentinula edodes) is the number one species of cultivated edible mushrooms in the world. In his 1983 monograph, the British mycologist David Pegler recognized three species of Lentinula from Asia-Australasia and two in the Americas. Since then, three more species have been described, two in the Americas and one in Africa (Madagascar). A second African species may occur in the Democratic Republic of the Congo. We are using molecular phylogenetics and phylogenomics to understand the diversity and evolution of Lentinula. Phylogenies based on 343 ITS and 116 tef1-α sequences resolve about 14 species-level lineages in the genus. We generated 25 new Lentinula genomes with a broad geographic and taxonomic representation and added 4 published genomes. We also assembled and annotated 60 genomes from Chinese material, previously published as unassembled raw reads. Phylogenomic analyses, including Bayesian coalescent species delimitation approaches, corroborate results based on ITS/tef1-α. East Asian isolates, which correspond to L. edodes s. lato, comprise multiple lineages that may warrant recognition as species. Analyses of SNPs (single nucleotide polymorphisms) suggest that there are two major populations of L. edodes s. lato in East Asia. One includes both cultivated and wild-collected isolates, and the other contains only wild isolates. A group of "mixed" isolates contains nearly equal proportions of SNPs assigned to either the cultivated/wild group or the wild group. One interpretation of these results is that there has been introgression from cultivated strains into wild populations, suggesting that shiitake farming poses threats to indigenous biodiversity in Lentinula.
Biography: I am from the state of Massachusetts, in the USA. I attended the University of Massachusetts in Amherst, where I received a bachelor's degree in Botany (1985), then went to Duke University for my PhD, also in Botany (1991). I spent one year in Japan as a postdoctoral fellow at the Tottori Mycological Institute. My next, and much longer, postdoctoral appointment was at the Harvard University Herbaria, in Cambridge, Massachusetts. I joined the faculty of Clark University in 1999.

Local speakers:
Speaker: Wilma Nel, Wilhelm de Beer, Michael J. Wingfield, Tuan Duong: Forestry and Agricultural Biotechnology Institute (FABI), University of Pretoria
Title: Phylogenomic analyses resolve taxonomic ambiguity for two new genera in the Ophiostomatales
Abstract: Continued discovery and description of fungal species has meant that currently available DNA barcodes often fail to conclusively delineate many genera and species. Consequently, the increasing availably of whole genome sequence data is emerging as an important tool to clarify these ambiguous taxonomic relationships. The Ophiostomatales (Ascomycota) accommodates more than 300 species characterized by similar morphological adaptations to arthropod dispersal. We investigated the occurrence and taxonomic novelty of ophiostomatalean-like fungi from the Termitomyces fungus combs of fungus-farming termites. Morphological characteristics and DNA sequence data revealed that the studied isolates reside in three well-supported lineages representing three novel species. However, the generic placement of these species could not be clarified using conventional DNA markers. A phylogenomic approach was consequently utilized to resolve this question. The results provided sufficient evidence to introduce two new genera (Intubia and Chrysosphaeria) residing in a broadly defined Ophiostomatales. Three new species, Intubia macrotermitinae, Intubia oerlemansii and Chrysosphaeria jan-nelii were described in these genera. 
Speaker: Aiden Visagie, Karin Jacobs, Cobus M Visagie: Stellenbosch University
Title: Isolation and identification of Penicillium from wheat associated agricultural soils
Abstract: South Africa is a fungal biodiversity hotspot and contains many undescribed fungi. This is especially true considering Penicillium, a genus characterized by branched conidiophores that resembles a tiny brush. Penicillium occurs worldwide and affects humans and animals in many ways. Their importance necessitates a stable taxonomy that allows researchers to easily identify strains to species level. The systematics and classification of species in this genus are well established and represents one of the most modern taxonomies for all fungi. The widely used consilient concept of species considers morphological, physiological, and phylogenetic characters to delineate species. This modern approach led to working on these difficult fungi becoming easier than ever, including finding missing diversity and describing new species. In this study, isolations from wheat growing agricultural soils resulted in 633 Penicillium strains. These were identified using mainly beta-tubulin sequences. These strains were screened for potential PGP (Plant Growth Promoting) properties, in the form of Phosphate solubilization (PS) activity, as well as Indole acetic acid (IAA) production. The five best performing strains were used in potting trials, to test their ability to affect wheat plants development (IAA) and available soil phosphorus (PS) and therefore assist plant growth. In this presentation, we discuss the modern taxonomy of Penicillium and summarize the main results obtained during our survey, including the description of some new species, and the PGP potential of these fungi.

Seminars for June 3, 2021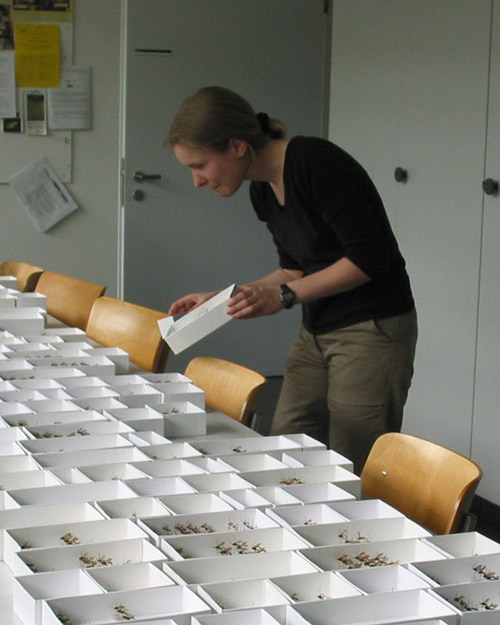 Plenary speaker: Dr. Seraina Klopfstein, Curator of Entomology at the Natural History Museum Basel, Switzerland.
Title: Calibrating molecular trees with fossils/Hymenopteran phylogenetics.
Abstract: Calibrating molecular trees to reflect absolute time allows us to interpret them in the light of major events in the deep past, such as the movement of continents, a devastating asteroid impact, or the radiation of another group of organisms. The primary source of information for calibrating the molecular clock is the fossil record, which is unfortunately notoriously patchy. The traditional way of dating trees, "node dating", uses the oldest fossil of a particular group to construct an assumption about the age of its ancestral node. A more recent approach, called "total-evidence dating", treats fossils as primary data by incorporating them as tips in the phylogeny, relying on a morphological clock to calibrate the molecular tree. I will discuss pros and cons of each method and present simulation results that try to shed light on the morphological-clock assumption. Finally, I will show some insights from an empirical study on my favourite parasitoid wasps, which turn out to be much older than previously appreciated.
Biography: Seraina is Curator of Entomology at the Natural History Museum in Basel, Switzerland (since 2019). Fascinated by the diversity of nature from an early age, she is now a specialist of parasitoid wasps of the family Ichneumonidae – one of the groups for which our knowledge lags most strongly behind the actual diversity. She was trained in Switzerland and conducted postdocs in Sweden (with Fredrik Ronquist) and Australia, where she learned more about the Southern Hemisphere members wasp fauna. While basic taxonomic research keeps inspiring her to make slight detours into functional morphology, ecology and courtship behaviour, she has also contributed to method development in systematics and phylogenetics, especially with respect to the design of phylogenetic studies and to the calibration of the molecular clock. The latter has recently also sparked her interest in ichneumonid fossils and in the modelling of morphological characters within the framework of total-evidence dating. Currently, she is working on describing more of the unknown past and present ichneumonid fauna, and on dating the tree of these parasitoids in order to obtain a timeline for their co-evolution with their hosts.