MEETING OF IUFRO WG 7.03.13
BIOLOGICAL CONTROL OF FOREST INSECT PESTS AND PATHOGENS

@Future Africa, Pretoria, South Africa
6-8 November 2019 (with post-meeting field trip 8-11 November)
IUFRO is an international network of forest scientists working in a very broad range of research areas, including forest health and the management of invasive species. The IUFRO working group 7.03.13 focuses on research related to the biological control of forest insect pests and pathogens. This is the first meeting of the working group since the meeting in Poland in 2015, and the first time this working group has met in Africa! The working group meetings are generally not too large (less than 100 people) which allows easier engagement with fellow researchers.
Venue
The meeting will be held at the newly opened facilities of the Future Africa Campus (www.futureafrica.science) of the University of Pretoria, in Pretoria, South Africa.
Important Dates
Abstract submission deadline: 1 July 2019 (new extended deadline)
Notification of acceptance of abstracts: 17 July 2019 (new date)
Early registration deadline: 7 August 2019 (new extended deadline)
Late registration deadline: 30 September 2019
Contact
For more information about the meeting you can contact Prof. Brett Hurley (FABI, University of Pretoria)
Tel: +27 12 420 5822
brett.hurley@fabi.up.ac.za
Programme
Preliminary programme (will be updated)
| | |
| --- | --- |
| Tuesday 5th November: | Afternoon arrival and registration |
| Wednesday 6th November: | Morning and afternoon sessions + visit to FABI Biocontrol Centre |
| Thursday 7th November: | Morning and afternoon sessions + banquet dinner |
| Friday 8th November: | Morning session; leave for field trip; departure of other attendees not attending field trip |
Keynote Speakers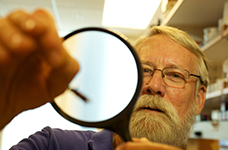 Prof. Timothy Paine, University of California – Riverside
Successes, failures, and economics of biological control of invasive insects in California urban forests.
Prof. Paine has research contributions to fundamental and applied science that contribute to quality of life and environmental protection. Prof. Paine's research on invasive insect herbivores feeding on eucalypts has gained international recognition, particularly in parts of the world with Mediterranean climates. The research programme emphasizes implementation and integration of cultural approaches and biological control for management of the expanding arthropod community associated with eucalypts, Ficus, ash, and other tree species in urban forest environments. Acting as a PI, Co-PI, or Collaborator on nine biological control programs, he has published records of four complete successes, three substantial successes, one that is currently undetermined, and one failure. In addition, he has taken the highly unusual step of documenting the economic impact of these biological control efforts by determining the cost and economic benefit of the biological control efforts.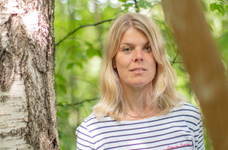 Dr Maartje Klapwijk, Swedish University of Agricultural Sciences
On the interplay between direct interactions and associational effects embedding ecology in forest management
Dr Maartje Klapwijk is an insect ecologist working with forest insects. From the start of her research path she has been interested in anthropogenic influences on species interactions. Over time her interest in host-parasitoid interactions in the context of habitat fragmentation and climate change, transformed into a focus on insect outbreaks and climate change. Currently, her work evolves around the potential to use ecological mechanisms in forests to mitigate the risk of insect damage. She still has a focus on interactions between insect herbivores and their natural enemies but endeavors to put these interactions in a tri-trophic and anthropogenic framework of forest management.
Registration information
Early registration: Meeting only (before 7 August 2019) = US$300 (ZAR4500) per person
Early registration: Meeting + Field trip (before 7 August 2019) = US$995 (ZAR14800) per person
Late registration (8 August – 30 September 2019) = US$380 (ZAR5700) per person

Registration fees include the Welcome Reception, dinners, teas and lunches, and shuttle service from ORT International Airport in Johannesburg to Future Africa (and back to airport). The post-meeting field trip includes accommodation, meals and transport.
After online registration you will be sent a confirmation email, followed by instructions on how to pay the registration and field trip fees.
Registration Form
Venue and Accommodation
The meeting will be held at the newly opened facilities of the Future Africa Campus of the University of Pretoria, in Pretoria, South Africa. This is a beautiful facility with a modern conference venue and multiple breakaway discussion rooms. The facility has specifically been designed to provide an environment for leading scientists and scholars from around the world to engage and address global challenges, and will thus be the ideal venue for the IUFRO Biocontrol meeting.
We have reserved accommodation at Future Africa for 5-8 November at a good rate, ZAR900pp for bed and breakfast (= approx. US$65). The accommodation is just a few minutes walk from the meeting venue.
Accommodation should be booked directly with Future Africa (accommodation@futureafrica.science ), please use 'IUFRO Biocontrol' as a reference for your booking.
Information on the accommodation and conference facility can be found at www.futureafrica.science (under 'Campus').
There are also a number of hotels and guesthouses in Pretoria. However, none of these are in walking distance to Future Africa and thus delegates would need to arrange Taxis / Uber for transport. We thus strongly encourage delegates to stay at Future Africa to avoid this cost and the time for travel.
Post-meeting field trip
There will be a post-meeting field trip from 8-11 November. The field trip will include exposure to South African plantation forestry, including visits to sites with infestation of some of the main pests of pine and eucalypts, such as the Sirex woodwasp (Sirex noctilio), the bluegum chalcid (Leptocybe invasa), and the Eucalyptus snout beetle (Gonipterus sp.2), and discussions and demonstrations of management approaches. The field trip will also include exposure to some of South Africa's amazing native fauna and flora, with a visit to the Kruger National Park.
Details and itinerary for field trip
Please note that the cost for the field trip is NOT included in the US$300 registration fee. After you register you will be sent instructions for payment, where you can chose to pay for just the meeting or meeting + field trip.
Abstracts Submission
The deadline for abstract submission has been extended to 1 July 2019. Click here for instructions and template for abstract. Abstracts should be submitted to Dr Marc Kenis (m.kenis@cabi.org) and copied to brett.hurley@up.ac.za.
Sponsors