Ms Miekie Human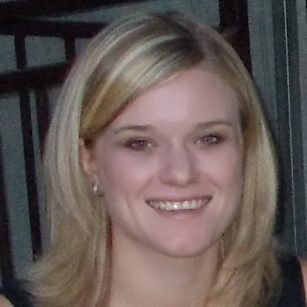 PhD student

Department

Plant and Soil Sciences

Short CV

This email address is being protected from spambots. You need JavaScript enabled to view it.
Research Profiles
My Supervisor/s
I am interested in plant-pathogen interactions and the molecules fungi secrete to overcome plant resistance. I am currently working on the Exserohilum turcicum - maize pathosystem. E. turcicum is the causal agent of Northern corn leaf blight, a yield-limiting foliar disease found in most maize production areas worldwide.
The topic of my MSc project was to develop polymorphic microsatellite markers and to conduct an in-depth investigation of the population genetic structure of this pathogen in South Africa. As part of the population study, I developed a mating type PCR assay to distinguish between the two mating type idiomorphs found in E. turcicum. One article has already been published and the next manuscript from this work is currently being prepared for publication. The population study work is continuing and two honours student, Leonora Haasbroek (2014) and Alandie Niewoudt (2015), investigated the population diversity of E. turcicum isolates from previously unsampled regions. I was a co-supervisor to both students and aided them in conducting laboratory experiments, troubleshooting and improving their written reports.
The research focus of my PhD will be to identify novel and conserved effectors secreted by E. turcicum upon infection of susceptible maize plants. Identification of novel effectors important in the E. turcicum - maize pathosystem can be applied to identify new resistance genes effective in controlling Northern corn leaf blight.
FABI Social Club
In the 2015 Social Club I serve as part of the administration team who needs to make sure that the meeting registers and minutes are up to date. I enjoy woking as a team alongside other FABIans to make a difference to the world we live in. Early in this year, I was part of the FABIteam who distributed various snacks and school accessories to underprivileged children to selected schools in the Gauteng area. 
---
Journal Club, Workshops & Conferences
As a postgraduate student, I  make use of opportunities provided by FABI, the University of Pretoria and the Genomics Research Institute. I attend #FAMEclub and the Rust Journal Club which provide opportunities to interact with students from other research groups on a scientific level. These student-run meetings help to develop my own critical thinking and communication skills.
In the past year I attended the STRUCTURE and ABC-DIY workshop that was hosted during February 2015 as well as the Galaxy workshop that was held 1-3 July 2015.
I presented portions of my MSc work at the 48th Congress for the South African Society for Plant pathology (SASPP) held in Klein Kariba in 2013, as well as the at the 49th congress for the SASPP held in Bloemfontein in 2015 SASPP Conferences.
I was extremely fortunate to receive a travel bursary in 2014 from the organizing committee of the XVI International Congress on Molecular Plant-Microbe Interactions to attend the meeting that was held in Rhodes, Greece. I presented a poster of my MSc work and took part in several travel awardee-specific sessions, such as lunch with plenary speakers and tweeting about the talks in specific sessions.
In 2016, I aim to present a poster of my preliminary PhD results at the  IS-MPMI meeting to be held in Portland, Oregon (XVII IS-MPMI 2016) as well as at the South African Genetics Society meeting.
---
My Galeries
My Journal Articles
Export to RIS