Ms Tersia Moabelo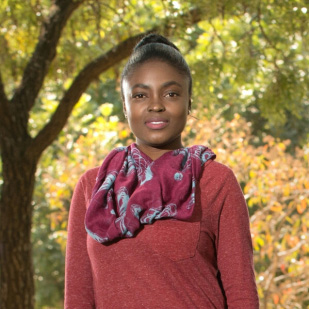 Senior Laboratory Technician
Department
FABI
This email address is being protected from spambots. You need JavaScript enabled to view it.
Member of:
I am a senior laboratory technician in the Precision Tree Breeding platform of the Forest Molecular Genetics programme. My roles in the platform include generation of microsatellite marker data and management of primer database to ensure high-quality results, performing primary and secondary analysis as well as writing technical reports. I am also responsible for the management of the platform's laboratory admin and training of students and interns associated with the platform. I have recently started preparing DNA samples for single nucleotide polymorphisms (SNP) genotyping and also in charge of Viaflo operation (automated liquid handling pipette that can transfer liquid to 96-well plate at once) .
The Precision Tree Breeding Platform has been operational since 2008 and we focus mainly on forestry species such as Eucalyptus and Pine to confirm breeding/commercial lines for industry. We use microsatellite and single nucleotide polymorphisms (SNP) markers for clonal identity, parentage and species confirmation. In 2021 we were upgraded to a High Throughput DNA Extraction Facility with our GenoGrinder and oKtopureTM DNA extraction Robot to assist with the growing demand of samples where we currently process around 12 000 samples annually. We have also added Macadamia and Acacia to our pipelines and are looking for further expand to additional species. Through our DNA extraction robot we were able to offer additional DNA isolation services in our platform for a variety of samples and species and have successfully extracted DNA from Cycads, Aloe, Greyia and insects (parasitic wasps).
I joined the platform in 2016 as an intern as part of work-intergrated learning in order to complete my studies, National Diploma Biotechnology at the Tshwane University of Technology (TUT).
My Galeries