Mr Matthew Jackson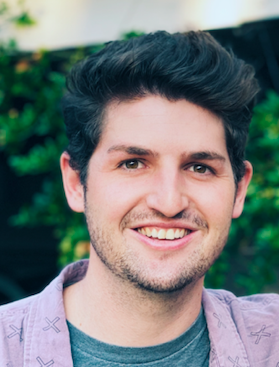 MSc student

Department

FABI

Full CV

This email address is being protected from spambots. You need JavaScript enabled to view it.
Member of:
My Supervisor/s
My Files
My Links
My BScHons at Rhodes University: 
I obtained a BSc in Microbiology and Biochemistry in 2017 at Rhodes University. In 2018, I also completed a BScHons in Biotechnology at Rhodes University. My Honours project involved optimising a multiplex PCR assay for use in the detection of two baculoviruses, Cryptophlebia leucotreta granulovirus and Cryptophlebia peltastica nucleopolyhedrovirus, which are being used for the control of the False Codling Moth, Thaumatotibia leucotreta - a huge pest to the South African citrus industry. From this research,  I developed a prototype for a testing kit, which can be used to detect these baculoviruses in the field and within rearing facilities. My honours project inspired me to continue pursuing my studies in agricultural biotechnology.   
My MSc at FABI:
I am now completing my MSc. in Genetics at FABI. I am working on the population genetics of the Fall Armyworm, Spodoptera frugiperda - a polyphagous pest native to the Americas, which has recently invaded Africa. I intend to utilise microsatellite markers to understand the genetic variation and population structure of the Fall Armyworm in Africa.
Currently, in South Africa, the Fall Armyworm is being controlled by the use of genetically-modified crops. Although resistance by the Fall Armyworm towards GM crops has yet to be identified in South Africa, it may only be a matter of time before this occurs. If deleterious resistance alleles are to arrive in South Africa from the Americas, or if they are to develop through mutation, it is important to understand which regions these traits could spread to, and how rapidly they may spread through populations.
Population genetics could provide insight into the ecological and evolutionary processes of the Fall Armyworm, such as its migratory patterns and mutations, as well as sites of introduction. If this is understood, the necessary control strategies can be implemented to minimise the spread of resistance alleles. 
As part of this project, I will also be using CRISPR/Cas9 to target specific genes involved in pigmentation and segment formation within S. frugiperda in order to help establish the technology at FABI. Gene-editing of these easily-identifiable phenotypic traits would allow for easier identification of successful alteration. Establishing this technology could form the basis from which to target other genes in the Fall Armyworm using CRISPR/Cas9. For instance, genes involved in resistance against genetically modified crops could be targeted as part of a control strategy against this pest. We will also be developing a rapid identification protocol for the Fall Armyworm, using CRISPR/Cas which will streamline time-consuming identification methods.
I am working under the supervision of Prof. Bernard Slippers and the co-supervision of Prof. Brett Hurley and Prof. Kerstin Krüger. I also work very closely with Ms Phophi Nethononda and Mrs Pfano Mbedzi-Williams, who are both completing their PhDs at FABI, and are involved in projects on the Fall Armyworm and African Maize Stalk Borer at the Lepidopteran rearing facility at FABI. I am honoured and excited to be a part of such a wonderful group of  dynamic and diverse scientists at FABI and look forward to learning and progressing further in this field!
The Grain Research Programme (GRP):
I am also a member of the newly established Grain Research Programme (GRP) at FABI. This programme encompasses a group of grain researchers from numerous disciplines and institutes across the country. The GRP serves as a platform from which researchers can engage directly with grain stakeholders, to implement research projects which will benefit this sector. During the course of my Masters degree, we will be working closely with CropWatch Africa - an agricultural service provider, which supports farmers, communities, industries and governments across Southern Africa by screening for insects of agricultural importance in the region. This allows for the early detection of invasive pests before they can cause significant damage to agriculturally important crops. Cropwatch Africa are conducting the official screening of the Fall Armyworm presence in South Africa. We will be involved in confirming the identity of these samples, and will be implementing this data into our population genetics analyses.      
I am also very involved in the rearing of three economically important Lepidopteran pests of South Africa; the Fall Armyworm, Spodoptera frugiperda, the Maize Stalk Borer, Busseola fusca and the Spotted Stem Borer, Chilo partellus at the FABI Biocontrol Centre. These colonies are being bred to provide continuous samples to extremal stakeholders and to conduct Bt resistance screening trials for various seed industries in South Africa. 
My Galeries
News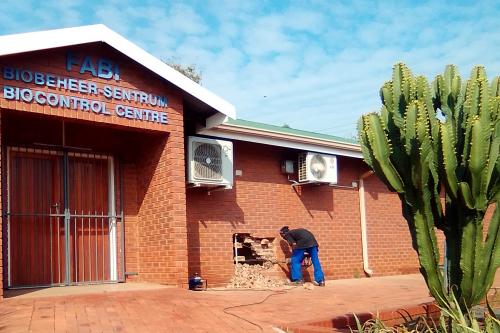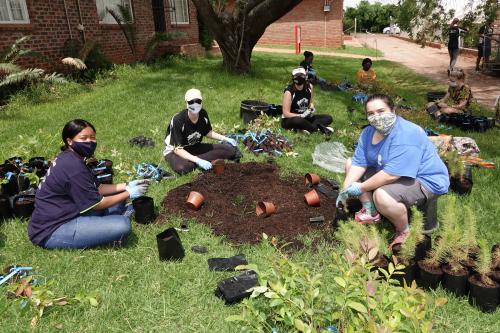 Last tree planting event for 2020
Forty FABIans from the Tree Protection Co-operative Programme (TPCP) and Grain Research programme (GRP) got their hands dirty replanting 200 pine and 1500 Eucalyptus seedlings into potting bags at the last tree planting event for 2020 on 27 November. This year's tree planting also included students from the GRP who harvested maize leaves.