Mr Matthew Jackson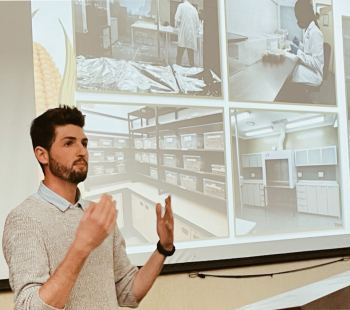 MSc student
Department
FABI
This email address is being protected from spambots. You need JavaScript enabled to view it.
My Supervisor/s
I obtained a BSc in Microbiology and Biochemistry in 2017 at Rhodes University. In 2018, I also completed a BScHons in Biotechnology at Rhodes University. My Honours project involved optimising a multiplex PCR assay for use in the detection of two baculoviruses, Cryptophlebia leucotreta granulovirus and Cryptophlebia peltastica nucleopolyhedrovirus, which are being used for the control of the False Codling Moth - a huge pest to the South African citrus industry. This research inspired me to continue pursuing my studies in agricultural biotechnology. 
I am now beginning my first year of MSc at FABI. I will be working on the population genetics of the Fall Armyworm, Spodoptera frugiperda - a polyphagous pest native to the Americas, which has recently invaded Africa. As part of this project, I will also be using CRISPR-Cas9 to target specific genes involved in pigmentation and segment formation within S. frugiperda in order to help establish the technology at FABI.
I will be working under the supervision of Prof. Bernard Slippers and the co-supervision of Prof. Brett Hurley and Prof. Kerstin Krüger. I am honoured and excited to be a part of such a wonderful group of scientists at FABI. I look forward to learning and progressing further in this field!