Mr Bernard Smit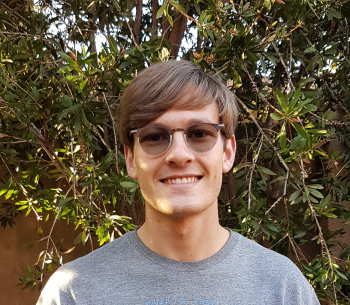 MSc student
Department
FABI
This email address is being protected from spambots. You need JavaScript enabled to view it.
Member of:
Research Profiles
My Files
My Links
I am interested in multidisciplinary methods to tackle biology challenges and I find synthetic biology fascinating. My project is within the Forest Molecular Genetics Programme (FMG) and I am addressing a hurdle in Eucalyptus biotechnology; to genetically transform eucalypts. A potential method to overcome this challenge is to transform with selected developmental genes and silence these genes at a later stage during regeneration. Along with the specified genes, a range of other conditions, such as in vitro and in planta transformation, will also be tested. We aim to develop a novel genetic transformation protocol which will significantly aid in research and industry output. This project includes the opportunity to collaborate with Oregon State University and the forestry industry.
Publication(s):
Smit, B.A., Van Zyl, E., Joubert, J.J., Meyer, W., Prévéral, S., Lefèvre, C.T. and Venter, S.N. (2018) (Editor`s Choice) Magnetotactic bacteria used to generate electricity based on Faraday's law of electromagnetic induction. Let Appl Microbio (66) 5, 362-367.
Gwizdala, M., Smit, B.A. and Kruger, T., (in preparation) Photosynthetic activity in Welwitschia mirabilis of the Namib desert.