Dr Zelda Du Toit-Boshoff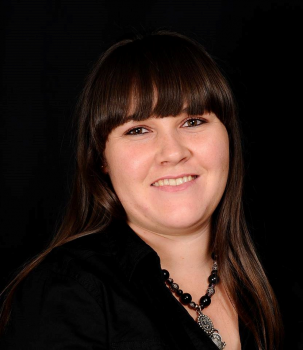 Research Assistant
Department
FABI
This email address is being protected from spambots. You need JavaScript enabled to view it.
Member of:
I am the platform operations co-ordinator of the Precision Tree Breeding Platform of the Forest Molecular Genetics Program (www.fmg.science). I oversee and  co-ordinate the daily routines and tasks of the technical team to make sure each project stays on track and runs smoothly and according to our quality controls. I am also responsible to review the final results and reports for each project before providing feedback to industry or our clients.
The Precision Tree Breeding Platform has been operational since 2008 and we focus mainly on forestry species such as Eucalyptus and Pine to confirm breeding/commercial lines for industry. We use microsatellite and single nucleotide polymorphisms (SNP) markers for clonal identity, parentage and species confirmation. In 2021 we were upgraded to a High Throughput DNA Extraction Facility with our GenoGrinder and oKtopureTM DNA extraction Robot to assist with the growing demand of samples where we currently process around 12 000 samples annually. We have also added Macadamia and Acacia to our pipelines and are looking for further expand to additional species. Through our DNA extraction robot we were able to offer additional DNA isolation services in our platform for a variety of samples and species and have successfully extracted DNA from Cycads, Aloe, Greyia and insects (parasitic wasps). 
I joined the Forest Molecular Genetics Program in 2019 while finishing my PhD in Genetics at the University of the Free State. The main focus for my project was to establish the level of population structure present in Temminck's pangolin (Smutsia temminckii) in southern Africa using microsatellites and mitochondrial DNA. The aim was to develop and implement suitable conservation programs for the protection of the world's most trafficked mammal species.