Mr Knowledge Mushonga
I began my career with an honors degree in Applied Biology and Biochemistry from the National University of Science and Technology- Bulawayo, Zimbabwe. In 2009, I enrolled for an MSc in Applied Microbiology and Biotechnology studying the genetic diversity of wild Sorghum subspecies arundinaceum from Zimbabwe using simple sequence repeats (SSRs), ribosomal DNA internal transcribed spacers (ITS) and intergenic spacers (IGS). This project was funded by the Third World Academy of Sciences-Wild Sorghum (TWAS) Grant and the National University of Science and Technology for 3 years. In 2017, I joined the Potato Pathology Programme for PhD studies in Plant Science focusing on the impact of crop rotation effects on soil and plant health in a dryland production system situated in the Eastern Free State, South Africa.
My research interests include plant and soil health, genetic diversity of neglected and underutilized species, biostatistics and plant pathology.
News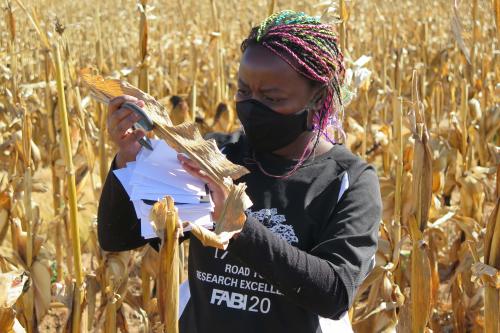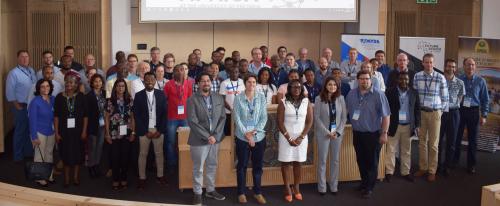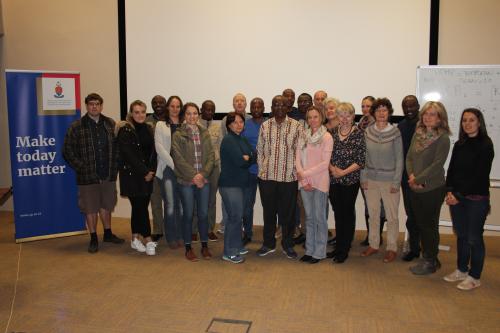 Modelling Workshop hosted by FABI
FABI hosted a simulation modelling workshop led by two leaders in the field, Dr Serge Savary and Dr Laetitia Willocquet; both senior scientists at the AGIR Research unit of INRA's Research Centre of Toulouse in France.
My Journal Articles
Export to RIS