Ms Sinethemba Nkosi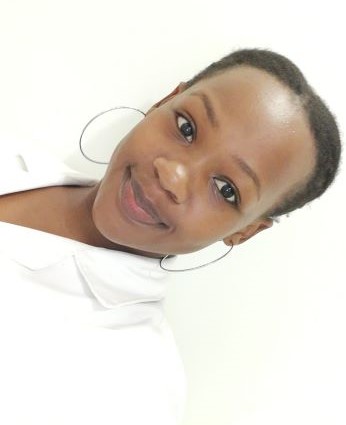 MSc student
Department
Plant and Soil Sciences
This email address is being protected from spambots. You need JavaScript enabled to view it.
My Supervisor/s
I obtained a BSc-Agric degree in Plant pathology in 2017 from the University of KwaZulu-Natal. My research focus was based on studying the Incidence and distribution of Sowbane mosaic virus (SoMV) infecting tomatoes in South Africa.  I worked as a Pathology intern at the South African Sugarcane Research Institute in the Crop protection unit. The primary responsibility was to perform experiments under the supervision of a plant pathologist and my main project was to 'Determine the effect of Trichoderma harzianum on sugarcane smut'. The additional roles comprises of : Isolation and culturing of the Ratoon stunt disease, assisting in research centred on the application of qPCR in smut epidemiology, facilitating with the variety evaluation project and screening of suitable fungicides for the management of smut. I was very hands-on in the team that was working on developing an RSD specific lateral flow device for in-filed use. Other responsibilities included assisting with laboratory, glasshouse and field work.
Banana is the most important subtropical fruit in South Africa that is either cultivated commercially or as a backyard crop by small-scale farmers. However, this plant is threatened by several pests and diseases, including the Banana bunchy top virus (BBTV), which is regarded as the most important virus causing significant losses in banana plantations. In South Africa, BBTV was identified in 2015 in banana plantation in KwaZulu-Natal, and was declared a quarantine pest in the region as it was, and still is causing devastating losses for the banana industry. Managing BBTV is a grave challenge given the lack of natural resistance in banana. Therefore, it is essential to develop BBTV-resistant cultivars in SA through the manipulation of plant-virus molecular interactions.
My research will be focusing on identifying BBTV susceptibility genes in banana through the CRISPR/Cas9 gene editing tool. I am undertaking this NRF-funded research as an MSC candidate (MSC-Agric Plant pathology) under the supervision of Dr Thabiso Motaung (University of Pretoria), in collaboration with the Agricultural Research Council, Plant Protection Research Institute, under the leadership of Dr Tendekai Mahlanza.