Mr Harris Keetse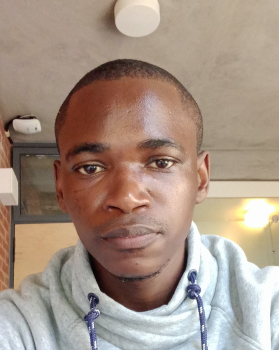 MSc student
Department
FABI
This email address is being protected from spambots. You need JavaScript enabled to view it.
Member of:
My Supervisor/s
I am a well rounded agricultural science graduate from the University of Pretoria, with broad knowledge in the applied plant and soil sciences. I served as an intern at SAB/ABInBev, working mainly with barley, and then again as an intern at FABI, which is where my fascination with insects intensified. The internship at FABI led to me pursuing an MSc in Entomology, for me to deepen my knowledge and develop skills to foster my entomology passion whiles also contributing to knowledge creation in the field.
My research project focuses on the impacts and management of Eucalyptus snout beetle. Defoliating insects such as Eucalyptus snout beetle can lead to reduction in tree growth and thus reduce yield or extension in rotation age of the stand, which may result in economic losses. Estimates of economic losses caused by insects are important for development of trade and regulatory policies, and for adoption of credible management options. Knowledge of economic impacts of Eucalyptus Snout Beetle is still lacking in South Africa even though the pest is already established widely across the country. This pest is still problematic with frequent reported outbreaks even in sites where the biological control agent is present, which necessitate the evaluation of other compatible control methods for the pest to reduce its economic impact.
News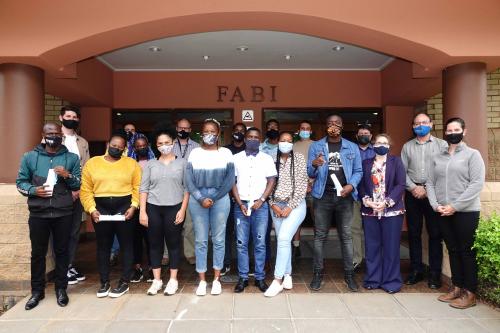 CPHB Interns graduate
FABI celebrated the graduation of nine interns in the FABI Internship in Phytosanitation and Biotechnology programme on 19 January.