Mr Christiaan Grobler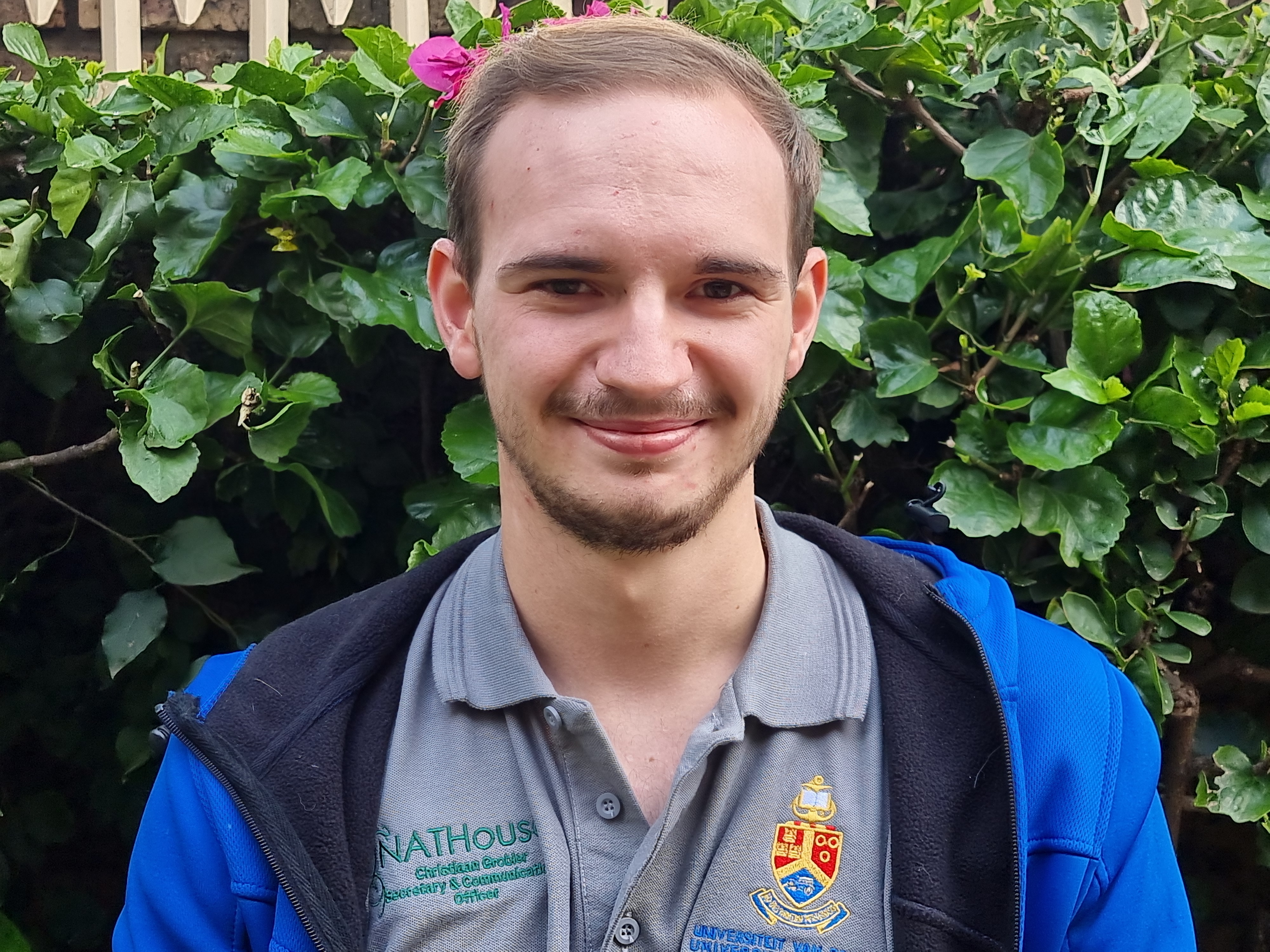 MSc student
Department
Biochemistry, Genetics and Microbiology
This email address is being protected from spambots. You need JavaScript enabled to view it.
Member of:
My Supervisor/s
I attended Pretoria Boys High School from 2014 until 2018 and while there, I was a member of the Orchestra (I played the Violin), the first aid society and the social outreach society. I obtained my National Senior Certificate with 4 distinctions
I joined the University of Pretoria in 2019 and completed my degree in BSc Biotechnology (majoring in Genetics) with distinction.
I am currently completing my Honours degree in General Genetics this year (2022) while also being part of the NATHouse Executive committee.
I am still deciding in which field I should further my career in genetics in…
I enjoy spending time outdoors and my favourite outdoors location would have to be the beach!
I enjoy spending time with family and friends, you never know when will be the last time that you see them so make the most of the time you have with them.
My hobbies include reading (mainly fiction), playing videogames, exercising and watching the occasional series or movie.