Ms Teresia Macharia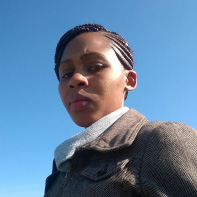 PhD student
Department
FABI
This email address is being protected from spambots. You need JavaScript enabled to view it.
My Supervisor/s
Root-knot nematodes of the genus Meloidogyne are extremely damaging plant parasitic nematodes and cause significant economic losses to important agricultural crops.  Although they have both evolutionary and adaptive disadvantages compared to their sexual relatives, its intriguing that asexual reproducing root-knot nematodes (M. incognita, M. javanica, M. arenaria) are more successful. These three tropical species are distributed worldwide and have abroad host range and more devastating than their sexual relatives.
For my master's degree, we used transcriptome analysis to decipher potato responses to root-knot-nematodes (M. javanica) where various categories of genes were under the differential regulation of nematode infestation. Like other plant pathogens, plant-parasitic nematodes secrete effector molecules that manipulate the host physiology to the success of the nematode.
My PhD study focuses on identifying and functionally characterizing putative and novel M. javanica effector proteins that mediate susceptible host responses using bioinformatic tools, RNA-sequencing, molecular and biochemical approaches. In addition to increasing the repertoire of known root-knot nematode effectors, this study will identify effector proteins with play a virulence role in plant-nematode interactions that can be translated into target-specific control strategies against these destructive pests. This current study will also form a basis for other functional studies in future.
My Journal Articles
Export to RIS