Dr Tuan Duong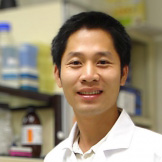 Senior Lecturer
Department
Biochemistry, Genetics and Microbiology
This email address is being protected from spambots. You need JavaScript enabled to view it.
My Links
My Students
Doctoral Students
Masters Students
My research focuses on different aspects of plant pathogenic fungi including taxonomy, population biology, genetics and genomics. I mainly work with species and genera in the Ophiostoatales and Microascales (Ceratocystidaceae) and use these as the systems for pursuing various research questions such as species boundary and speciation, evolution of biological traits, genetics and genomics basis of fungal pathogenicity and host speciation.
My Journal Articles
Export to RIS
Publication
Wingfield BD, Bills GF, Dong Y, Huang W, Nel WJ, Swalarsk-Parry BS, Vaghefi N, Wilken PM, An Z, de Beer ZW, De Vos L, Chen L, Duong TA, Gao Y, Hammerbacher A, Kikkert JR, Li Y, Li H, Li K, Li Q, Liu X, Ma X, Naidoo K, Pethybridge SJ, Sun J, Steenkamp ET, van der Nest M, van Wyk S, Wingfield MJ, Xiong C, Yue Q, Zhang X. (2018) IMA Genome-F 9 Draft genome sequence of Annulohypoxylon stygium, Aspergillus mulundensis, Berkeleyomyces basicola (syn. Thielaviopsis basicola), Ceratocystis smalleyi, two Cercospora beticola strains, Coleophoma cylindrospora, Fusarium fracticaudum, Phialophora cf. hyalina, and Morchella septimelata. IMA Fungus 9(1):199-223. 10.5598/imafungus.2018.09.01.13

De Beer ZW, Marincowitz S, Duong TA, Wingfield MJ. (2018) (2592) Proposal to conserve Endoconidiophora fagacearum (Bretziella fagacearum, Ceratocystis fagacearum) against Chalara quercina (Thielaviopsis quercina) (Ascomycota: Sordariomycetes: Microascales). Taxon 67:440-440. 10.12705/672.14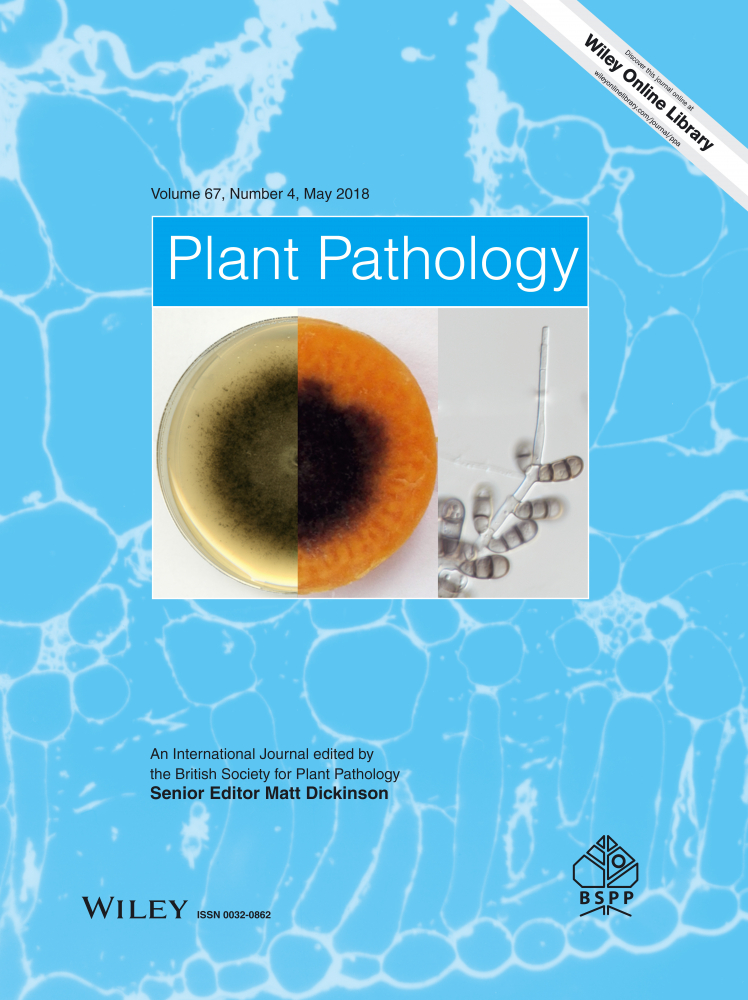 Nel WJ, Duong TA, Wingfield BD, Wingfield MJ, De Beer ZW. (2018) A new genus and species for the globally important, multi-host root pathogen Thielaviopsis basicola. Plant Pathology 67:871-882. 10.1111/ppa.12803

Chang R, Duong TA, Taerum SJ, Wingfield MJ, Zhou X, De Beer ZW. (2017) Ophiostomatoid fungi associated with conifer-infesting beetles and their phoretic mites in Yunnan, China. MycoKeys 28:19-64. 10.3897/mycokeys.28.21758

Engelbrecht J, Duong TA, van den Berg N. (2017) New microsatellite markers for population studies of Phytophthora cinnamomi, an important global pathogen. Scientific Reports 7:17631. 10.1038/s41598-017-17799-9

Wingfield BD, Berger DK, Steenkamp ET, Lim H-J, Duong TA, Bluhm BH, De Beer ZW, De Vos L, Fourie G, Naidoo K, Olivier NA, Lin Y, Van der Peer Y, Joubert F, Crampton BG, Swart V, Soal N, Tatham C, Van der Nest MA, Van der Merwe NA, Van Wyk S, Wilken PM, Wingfield MJ. (2017) IMA Genome-F 8 Draft genome of Cercospora zeina, Fusarium pininemorale, Hawksworthiomyces lignivorus, Huntiella decipiens and Ophiostoma ips. IMA Fungus 8 (2):385‑396. 10.5598/imafungus.2017.08.02.10

De Beer ZW, Marincowitz S, Duong TA, Wingfield MJ. (2017) Bretziella, a new genus to accommodate the oak wilt fungus, Ceratocystis fagacearum (Microascales, Ascomycota). MycoKeys 27:1-19. 10.3897/mycokeys.27.20657

Pham HTL, Nguyen LTT, Duong TA, Bui DTT, Doan QT, Nguyen HTT, Mundt S. (2017) Diversity and bioactivities of nostocacean cyanobacteria isolated from paddy soil in Vietnam. Systematic and Applied Microbiology 40(8):470-481. 10.1016/j.syapm.2017.08.001

Marincowitz S, Duong TA, Heiniger U, Wingfield BD, Wingfield MJ, De Beer ZW. (2017) A new Leptographium species from the roots of declining Pinus sylvestris in Switzerland. Forest Pathology 47(4):e12346. 10.1111/efp.12346

Taerum SJ, Hoareau TB, Duong TA, De Beer ZW, Jankowiak R, Wingfield MJ. (2017) Putative origins of the fungus Leptographium procerum. Fungal Biology 121(1):82-94. 10.1016/j.funbio.2016.09.007

Wingfield BD, Duong TA, Hammerbacher A, van der Nest MA, Wilson A, Chang R, de Beer ZW, Steenkamp ET, Wilken PM, Naidoo K, Wingfield MJ. (2016) IMA Genome-F 7 Draft genome sequences for Ceratocystis fagacearum, C. harringtonii, Grosmannia penicillata, and Huntiella bhutanensis. IMA Fungus 7(2):317-323. 10.5598/imafungus.2016.07.02.11

De Beer ZW, Marincowitz S, Duong TA, Kim JJ, Rodrigues A, Wingfield MJ. (2016) Hawksworthiomyces gen. nov. (Ophiostomatales), illustrates the urgency for a decision on how to name novel taxa known only from environmental nucleic acid sequences (ENAS). Fungal Biology 120(11):1323-1340. 10.1016/j.funbio.2016.07.004

De Beer ZW, Duong TA, Wingfield MJ. (2016) The divorce of Sporothrix and Ophiostoma: solution to a problematic relationship. Studies in Mycology 83:165–191. 10.1016/j.simyco.2016.07.001

Wingfield BD, Ambler JM, Coetzee MPA, De Beer ZW, Duong TA, Joubert F, Hammerbacher A, McTaggart AR, Naidoo K, Nguyen HDT, Ponomareva E, Santana QS, Seifert KA, Steenkamp ET, Trollip C, Van der Nest MA, Visagie CM, Wilken PM, Wingfield MJ, Yilmaz N. (2016) IMA Genome-F 6: Draft genome sequences of Armillaria fuscipes, Ceratocystiopsis minuta, Ceratocystis adiposa, Endoconidiophora laricicola, E. polonica and Penicillium freii DAOMC 242723. IMA Fungus 7(1):217-227. 10.5598/imafungus.2016.07.01.11

Musvuugwa T, de Beer ZW, Duong TA, Dreyer LL, Oberlander K, Roets F. (2016) Wounds on Rapanea melanophloeos provide habitat for a large diversity of Ophiostomatales including four new species. Antonie van Leeuwenhoek 109(6):877-894. 10.1007/s10482-016-0687-4

Duong TA, De Beer ZW, Wingfield BD, Wingfield MJ. (2016) Mating type markers reveal high levels of heterothallism in Leptographium sensu lato. Fungal Biology 120(4):538-546. 10.1016/j.funbio.2016.01.001

Hernández-Restrepo M, Schumacher RK, Wingfield MJ, Ahmad I, Cai L, Duong TA, Edwards J, Gené J, Groenewald JZ, Jabeen S, Khalid AN, Lombard L, Madrid H, Marin-Felix Y, Marincowitz S, Miller AN, Rajeshkumar K-C, Rashid A, Sarwar S, Stchigel AM, Taylor PWJ, Zhou N, Crous PW. (2016) Fungal Systematics and Evolution: FUSE 2. Sydowia 68:193-230.

Crous PW, Wingfield MJ, Le Roux JJ, Richardson DM, Strasberg D, Shivas RG, Alvarado P, Edwards J, Moreno G, Sharma R, Sonawane M.S., Tan YP, Altés A, Barasubiye T, Barnes CW, Blanchette RA, Boertmann D, Bogo A, Carlavilla JR, Cheewangkoon R, Daniel R, de Beer ZW, de Jesús Yáñez-Morales M, Duong TA, Fernández-Vicente J, Geering ADW, Guest DI, Held BW, Heykoop M, Hubka V, Ismail AM, Kajale SC, Khemmuk W, Kolařík M, Kurli R, Lebeuf R, Lévesque CA, Lombard L, Magista D, Manjón JL, Marincowitz S, et al. (2015) Fungal Planet description sheets: 371–399. Persoonia 35:264-327. 10.3767/003158515X690269

Wingfield BD, Barnes I, De Beer ZW, De Vos L, Duong TA, Kanzi AM, Naidoo K, Nguyen HDT, Santana QC, Sayari M, Seifert KA, Steenkamp ET, Trollip C, Van der Merwe N, Van der Nest MA, Wilken PM, Wingfield MJ. (2015) Draft genome sequences of Ceratocystis eucalypticola, Chrysoporthe cubensis, C. deuterocubensis, Davidsoniella virescens, Fusarium temperatum, Graphilbum fragrans, Penicillium nordicum, and Thielaviopsis musarum. IMA Fungus 6(2):493-506. 10.5598/imafungus.2015.06.02.13

Stielow JB, Lévesque CA, Seifert KA, Meyer W, Irinyi L, Smits D, Renfurm R, Verkley GJM, Groenewald M, Chaduli D, Lomascolo A, Welti S, Lesage-Meessen L, Favel A, Al-Hatmi AMS, Damm U, Yilmaz N, Houbraken J, Lombard L, Quaedvlieg W, Binder M, Vaas LAI, Vu D, Yurkov A, Begerow D, Roehl O, Guerreiro M, Fonseca A, Samerpitak K, Van Diepeningen AD, Dolatabadi S, Moreno LF, Casaregola S, Mallet S, Jacques N, Roscini L, Egidi E, Bizet C, Garcia-Hermoso D, Martín MP, Deng S, Groenewald JZ, Boekhout T, De Beer ZW, Barnes I, Duong TA, Wingfield MJ, De Hoog GS, Crous PW, Lewis CT, Hambleton S, Moussa TAA, Al-Zahrani HS, Almaghrabi OA, Louis-Seize G, Assabgui R, McCormick W, Omer G, Dukik K, Cardinali G, Eberhardt U, De Vries M, Robert V. (2015) One fungus, which genes? Development and assessment of universal primers for potential secondary fungal DNA barcodes. Persoonia 35:242-263. 10.3767/003158515X689135

Musvuugwa T, De Beer ZW, Duong T, Dreyer L, Oberlander K, Roets F. (2015) New species of Ophiostomatales from Scolytinae and Platypodinae beetles in the Cape Floristic Region, including the discovery of the sexual state of Raffaelea. Antonie van Leeuwenhoek 108(4):933-950. 10.1007/s10482-015-0547-7

Wingfield BD, Ades PK, Al-Naemi FA, Beirn LA, Bihon W, Crouch JA, De Beer ZW, De Vos L, Duong TA, Fields CJ, Fourie G, Kanzi AM, Malapi-Wight M, Pethybridge SJ, Radwan O, Rendon G, Slippers B, Santana QC, Steenkamp ET, Taylor PWJ, Vaghefi N, Van der Merwe NA, Veltri D, Wingfield MJ. (2015) IMA Genome-F 4. Draft genome sequences of Chrysoporthe austroafricana, Diplodia scrobiculata, Fusarium nygamai, Leptographium lundbergii, Limonomyces culmigenus, Stagonosporopsis tanaceti, and Thielaviopsis punctulata. IMA Fungus 6(1):233-248. 10.5598/imafungus.2015.06.01.15

Marincowitz S, Duong TA, De Beer ZW, Wingfield MJ. (2015) Cornuvesica: A little known mycophilic genus with a unique biology and unexpected new species. Fungal Biology 119:615-630. 10.1016/j.funbio.2015.03.007

Yin M, Duong TA, Wingfield MJ, Zhou X, De Beer ZW. (2015) Taxonomy and phylogeny of the Leptographium procerum complex, including L. sinense sp. nov. and L. longiconidiophorum sp. nov. Antonie van Leeuwenhoek 107(2):547-563. 10.1007/s10482-014-0351-9

Duong TA, De Beer ZW, Wingfield BD, Eckhardt LG, Wingfield MJ. (2015) Microsatellite and mating type markers reveal unexpected patterns of genetic diversity in the pine root-infecting fungus Grosmannia alacris. Plant Pathology 64(1):235-242. 10.1111/ppa.12231

De Beer ZW, Duong TA, Barnes I, Wingfield BD, Wingfield MJ. (2014) Redefining Ceratocystis and allied genera. Studies in Mycology 79:187-219. 10.1016/j.simyco.2014.10.001

Crous PW, Shivas RG, Quaedvlieg W, Van der Bank M, Zhang Y, Summerell BA, Guarro J, Wingfield MJ, Wood AR, Alfenas AC, Braun U, Cano-Lira JF, García D, Marin-Felix Y, Alvarado P, Andrade JP, Armengol J, Assefa A, Breeÿen AD, Camele I, Cheewangkoon R, Souza JTD, Duong TA, Esteve-Raventós F, Fournier J, Frisullo S, García-Jiménez J, Gardiennet A, Gené J, Hernández-Restrepo M, Hirooka Y, Hospenthal DR, King A, Lechat C, Lombard L, Mang SM, Marbach PAS, Marincowitz S, Marin-Felix Y, Montaño-Mata NJ, Moreno G, Perez CA, Sierra AMP, Robertson JL, Roux J, et al. (2014) Fungal Planet description sheets: 214–280. Persoonia 32:184-306. 10.3767/003158514X682395

Romón P, De Beer ZW, Zhou XD, Duong TA, Wingfield BD, Wingfield MJ. (2014) Multigene phylogenies of Ophiostomataceae associated with Monterey pine bark beetles in Spain reveal three new fungal species. Mycologia 106(1):119-132. 10.3852/13-073

Bihon W, Wingfield MJ, Slippers B, Duong TA, Wingfield BD. (2014) MAT gene idiomorphs suggest a heterothallic sexual cycle in a predominantly asexual and important pine pathogen. Fungal Genetics and Biology 62:55-61. 10.1016/j.fgb.2013.10.013

Taerum SJ, Duong TA, De Beer ZW, Gillette N, Sun J, Owen DR, Wingfield MJ. (2013) Large shift in symbiont assemblage in the invasive red turpentine beetle. PLoS ONE 8(10):e78126. 10.1126/science.aac6674

Duong TA, De Beer ZW, Wingfield BD, Wingfield MJ. (2013) Characterization of the mating-type genes in Leptographium procerum and Leptographium profanum. Fungal Biology 117(6):411-421. 10.1016/j.funbio.2013.04.005

Engelbrecht J, Duong TA, van den Berg N. (2013) Development of a Nested Quantitative Real-Time PCR for Detecting Phytophthora cinnamomi in Persea americana Rootstocks. Plant Disease 97(8):1012-1017. 10.1094/PDIS-11-12-1007-RE

Linnakoski R, De Beer ZW, Duong TA, Niemelä P, Pappinen A, Wingfield MJ. (2012) Grosmannia and Leptographium spp. associated with conifer-infesting bark beetles in Finland and Russia, including Leptographium taigense sp. nov. Antonie van Leeuwenhoek 102(2):375-399. 10.1007/s10482-012-9747-6

Duong TA, De Beer ZW, Zanzot JW, Wingfield MJ, Wingfield BD. (2012) Microsatellite markers for Grosmannia alacris (Ophiostomataceae, Ascomycota) and other species in the G. serpens complex. American Journal of Botany 99(5):E216-E219. 10.3732/ajb.1100527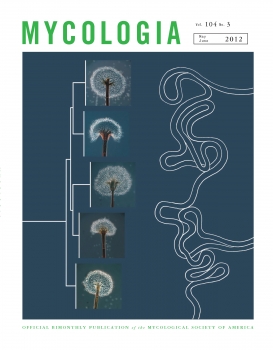 Duong TA, De Beer ZW, Wingfield BD, Wingfield MJ. (2012) Phylogeny and taxonomy of species in the Grosmannia serpens complex. Mycologia 104(3):715-732. 10.3852/11-109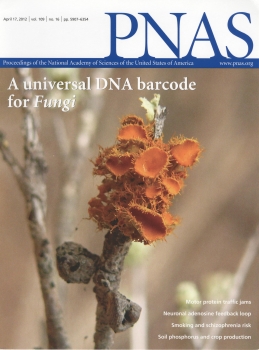 Schoch CL, Seifert KA, Huhndorf S, Robert V, Spouge JL, Levesque CA, Chen W, Bolchacova E, Voigt K, Crous PW, Miller AN, Wingfield MJ, Aime MC, An KD, Bai FY, Barreto RW, Begerow D, Bergeron MJ, Blackwell M, Boekhout T, Bogale M, Boonyuen N, Burgaz AR, Buyck B, Cai L, Cai Q, Cardinali G, Chaverri P, Coppins BJ, Crespo A, Cubas P, Cummings C, Damm U, De Beer ZW, De Hoog GS, Del-Prado R, Dentinger B, Dieguez-Uribeondo J, Divakar PK, Douglas B, Duenas M, Duong TA, et al. (2012) Nuclear ribosomal internal transcribed spacer (ITS) region as a universal DNA barcode marker for Fungi. Proceedings of the National Academy of Sciences of the United States of America 109(16):6241-6246. 10.1073/pnas.1117018109

Six D, De Beer ZW, Duong TA, Carroll A, Wingfield MJ. (2011) Fungal associates of the lodgepole pine beetle, Dendroctonus murrayanae. Antonie van Leeuwenhoek 100(2):231-244. 10.1007/s10482-011-9582-1

Thanh V, Mai L, Duong TA. (2008) Microbial diversity of traditional Vietnamese alcohol fermentation starters (banh men) as determined by PCR-mediated DGGE. International Journal of Food Microbiology 128:268-273. 10.1016/j.ijfoodmicro.2008.08.020