Ms Nomaswazi Maseko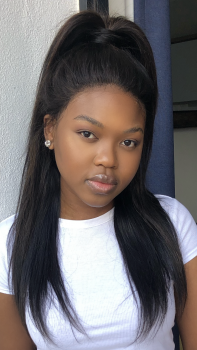 MSc student
Department
FABI
This email address is being protected from spambots. You need JavaScript enabled to view it.
Member of:
My Supervisor/s
I completed my BSc in microbiology at the University of Pretoria in 2017. I then started my postgraduate journey with a honours degree in microbiology in 2018, this was the same year I joined FABI. My honours research project aimed to elucidate the mating type locus of the sap stain causing fungus Ophiostoma quercus using genomic data. The results of this project were presented by Dr Markus Wilken in the form of a poster at the Fungal Genetics meeting held in California in March 2019.
Since then I enrolled in a master's degree in 2019, where my research is focused on identifying transcriptional promoters from the genomes of a group of fungi that fall under the Ceratocystidaceae family. 
News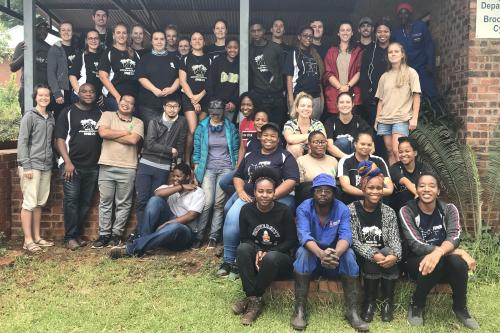 Tree Planting goes on despite wet conditions
Forty eight students from the Tree Protection Co-operative Programme (TPCP) in FABI braved cool, wet and muddy conditions on the morning of 24 January to replant 1,500 seedlings into potting bags.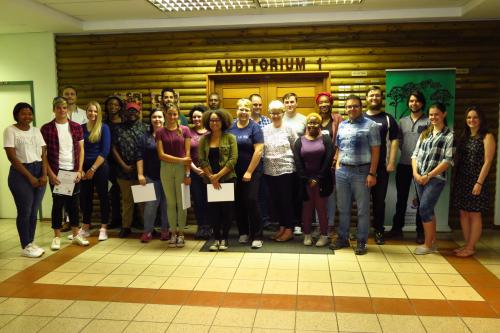 CTHB awards certificates to 13 undergraduate mentees
Thirteen students who completed eight months of mentorship in the DST-NRF Centre of Excellence in Tree Health Biotechnology(CTHB) received their certificates of completion on 1 November at a small ceremony in FABI.