Prof Yusuf Abdullahi Ahmed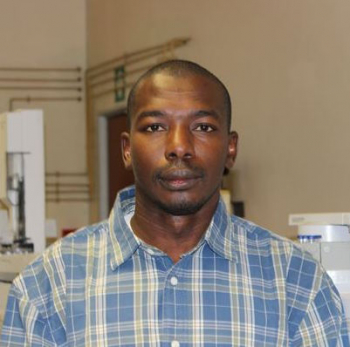 Associate Professor

Department

Zoology and Entomology

Short CV
Full CV

This email address is being protected from spambots. You need JavaScript enabled to view it.
Member of:
Research Profiles
My Students
Doctoral Students
My general research interests revolves around the study of the behaviour and chemical ecology of social insects. Specifically, I seek to understand pheromone communication and reproductive dominance in bees, ants and termites at the colony, individual and cellular levels. This I do using a wide range of techniques within the fields of analytical chemistry, behavioural and molecular ecology as well as mathematical biology.
Besides my main research interests, I am involved in analytical method development for various model systems (plants, insects, microbes), the use of chemotaxonomy as a complimentary taxonomic tool, as well as research into edible insects and their sustainable use.
I am a core member of the Social Insects Research Group. Click here for more information about the Social Insects Research Group.
My Journal Articles
Export to RIS